With Relay, your business address and billing address are one and the same! Updating the business address we have on file for your Relay account will automatically update the billing address for your cards.
If your business has moved, or you would like to update the address we have on file, you can easily do this in your account settings. Instructions on this can be found below!
Sections in this article
Updating your Business/Billing Address
Once logged into Relay, navigate over to the Settings tab.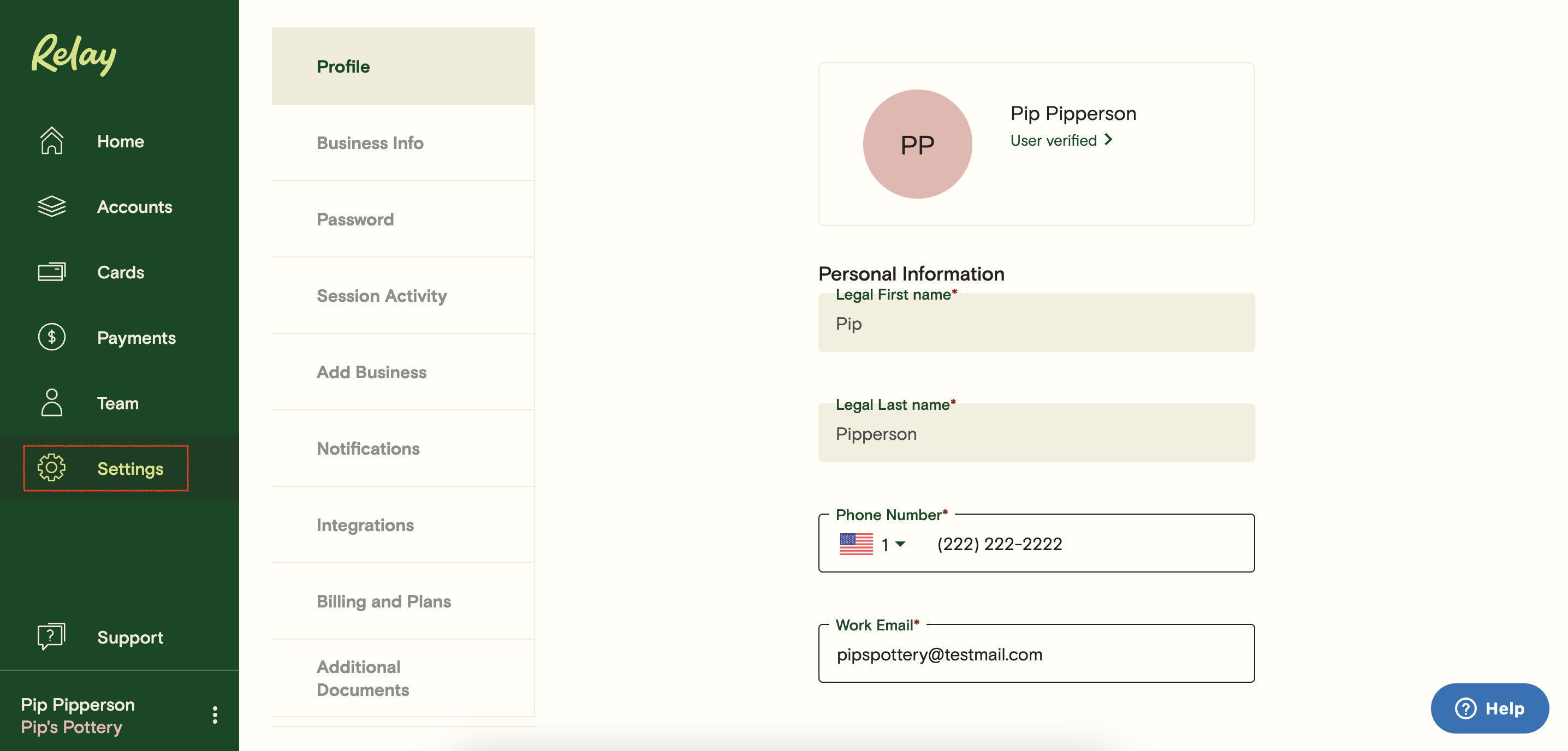 2. Under Business Info, input your updated U.S. business/billing address. Once you're finished, scroll down and hit Save. You're done!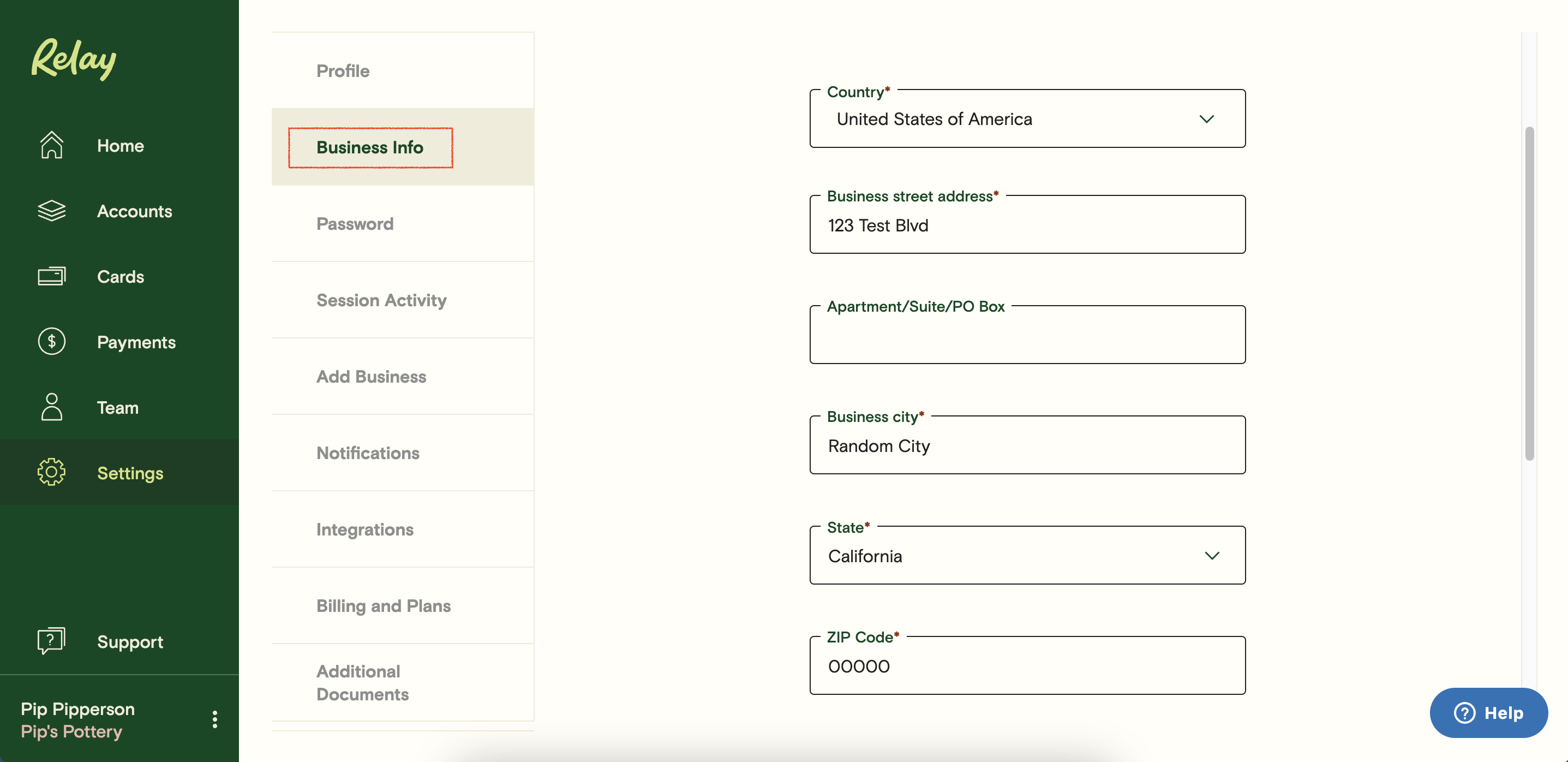 Things to Know
We'll never send mail or forms to your business address, and you can have complete control over where your cards are sent to. If you would like to have a new card shipped to an address different than the one we have on file, there is no need to update the business address! Cards can be shipped anywhere within the U.S. using the Custom Address option when creating a card. For more information, please see: Issuing a Relay Debit Card.
If you're just looking to update your card mailing address, please see How to Update Your Mailing Address.