Sections in this article:
What are Virtual Card Pins
Sometimes mobile wallets like Apple Pay or Samsung Pay may require you to input a pin when linking your Relay Virtual Card. Further, some terminals may require you to enter a pin into the pin pad when using a virtual card with your mobile wallet.
How to set your Virtual Card Pin
Virtual Card Pins can be set in your account when this information is required. To set or edit your Pin navigate to the Cards tab in your account and click on the desired card.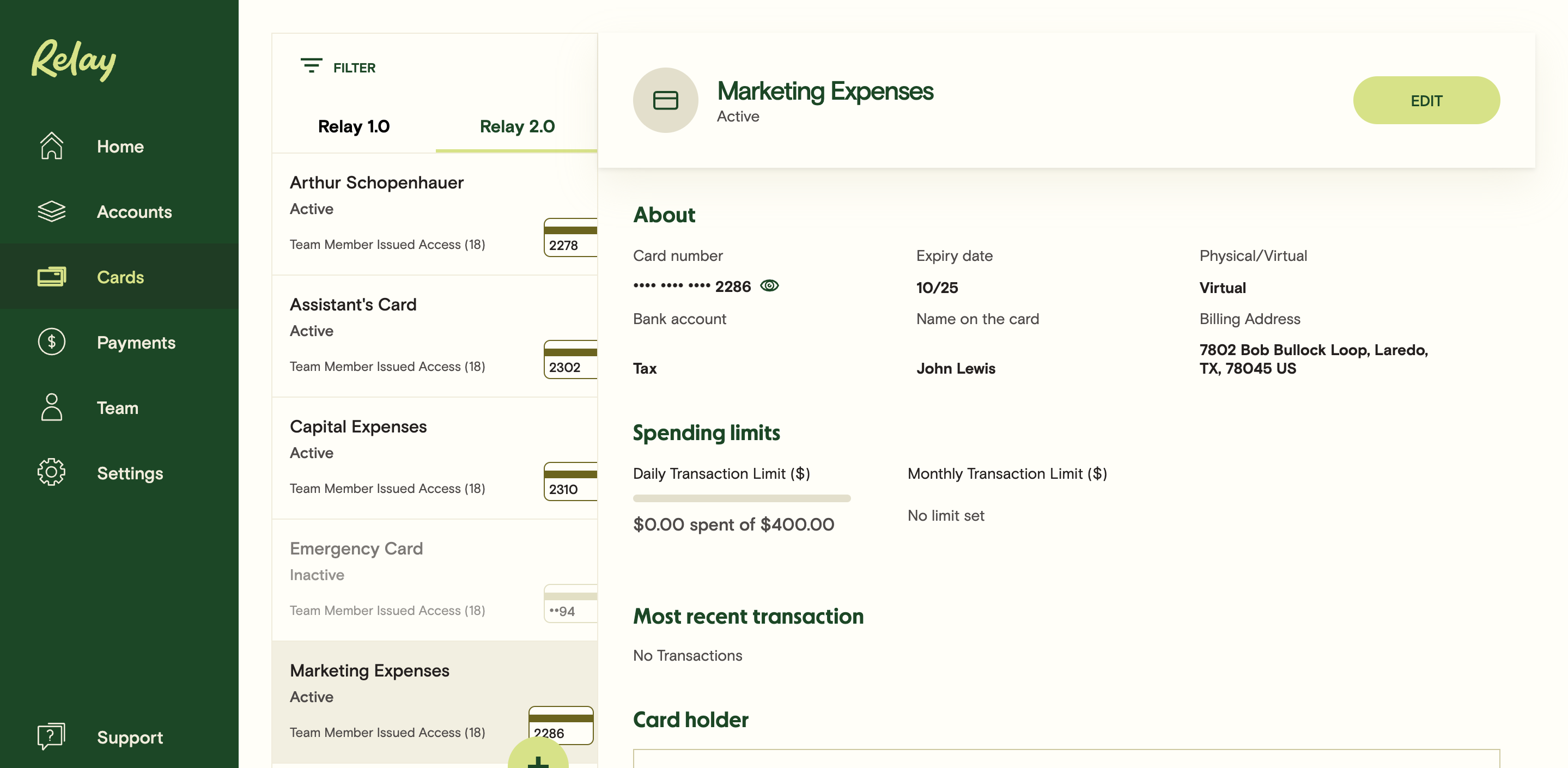 By pressing the Edit button the option to Set your Pin as shown below: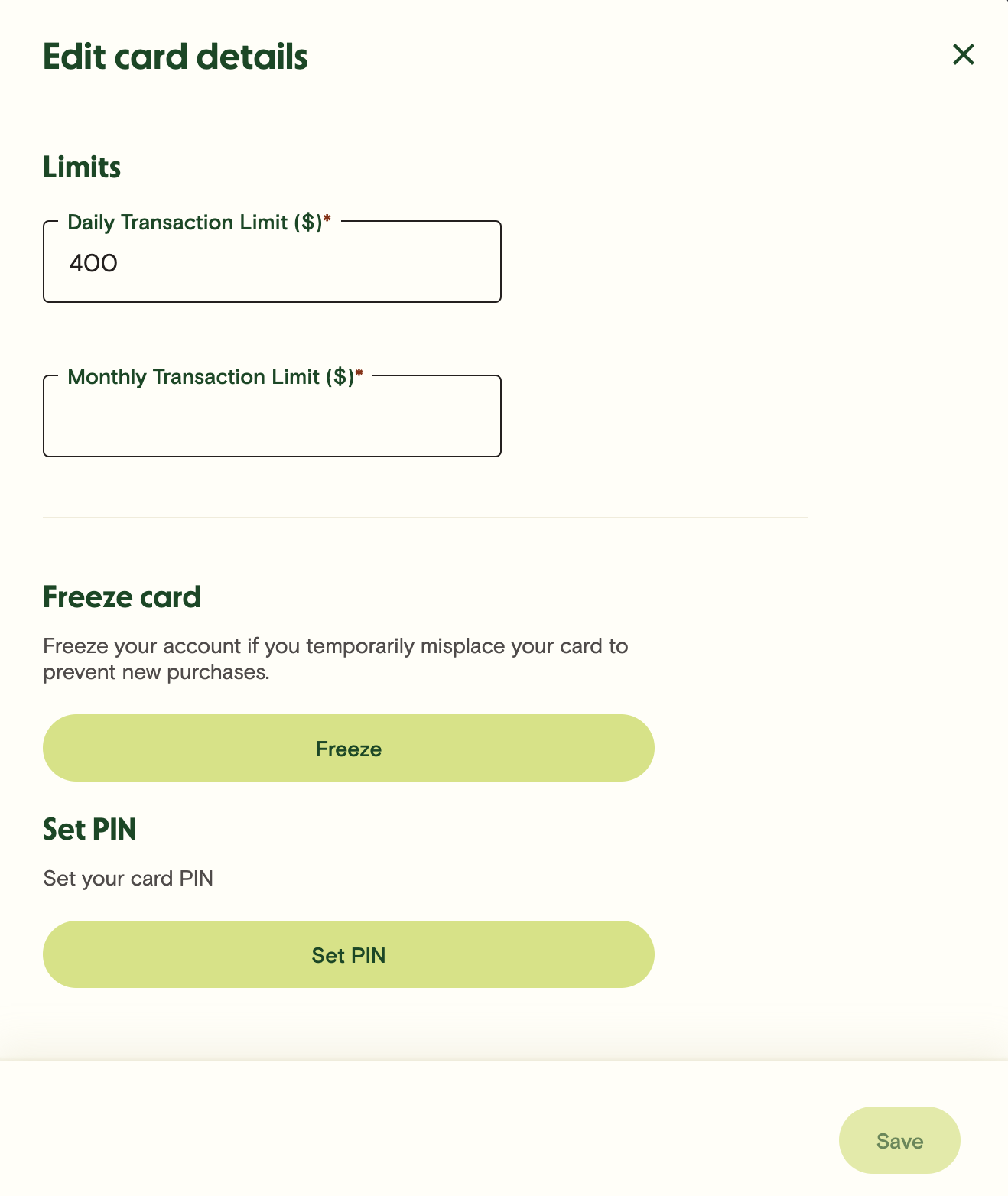 By Pressing the Set Pin Button the option to set your pin will be available.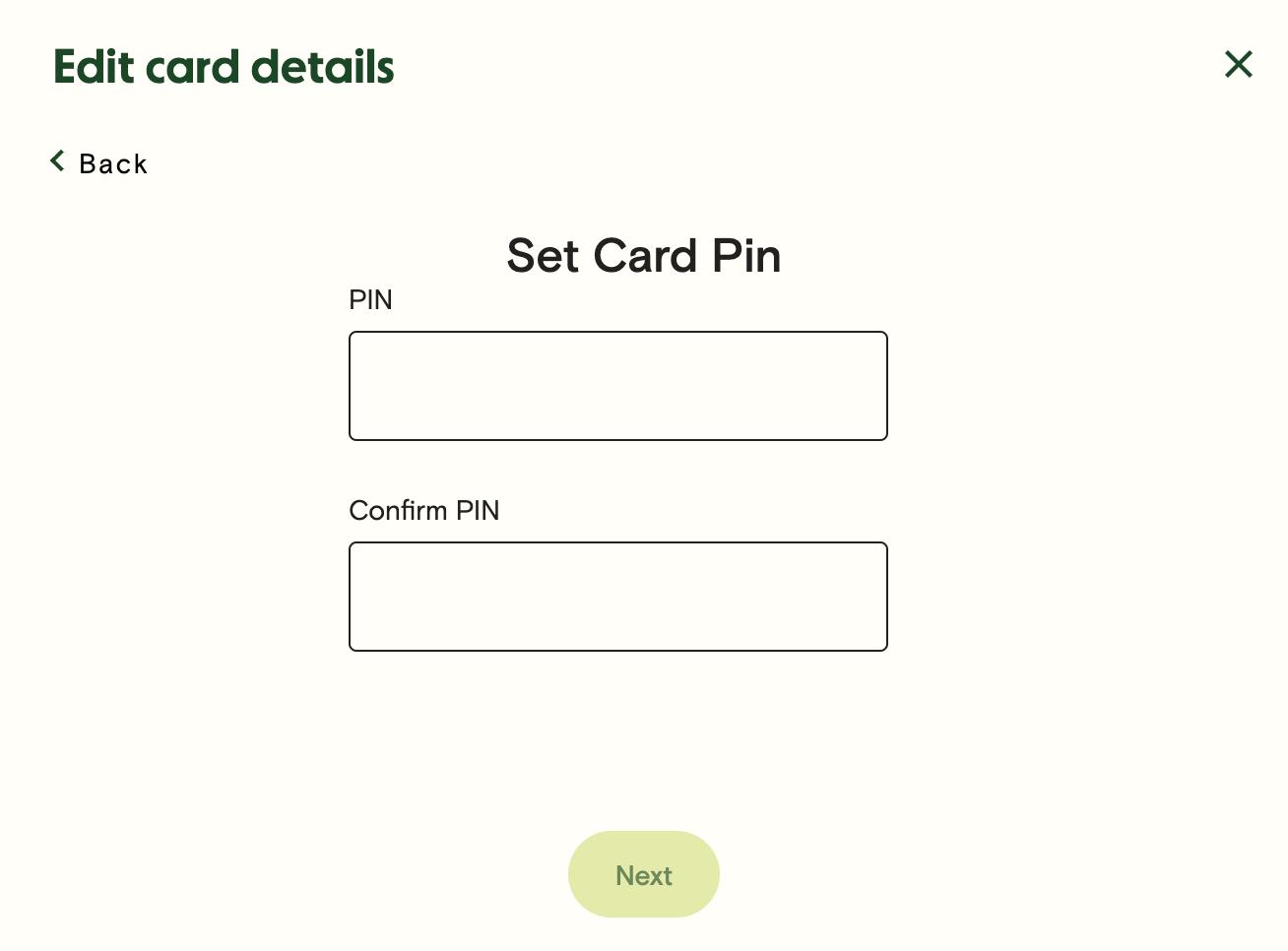 How to change your Virtual Card Pin
You can change your virtual card pin in a similar fashion to setting your card pin, once you click on Edit you will be given the option to change your card pin. To reset your Virtual Card pin enter your old pin and set a new pin of your choosing.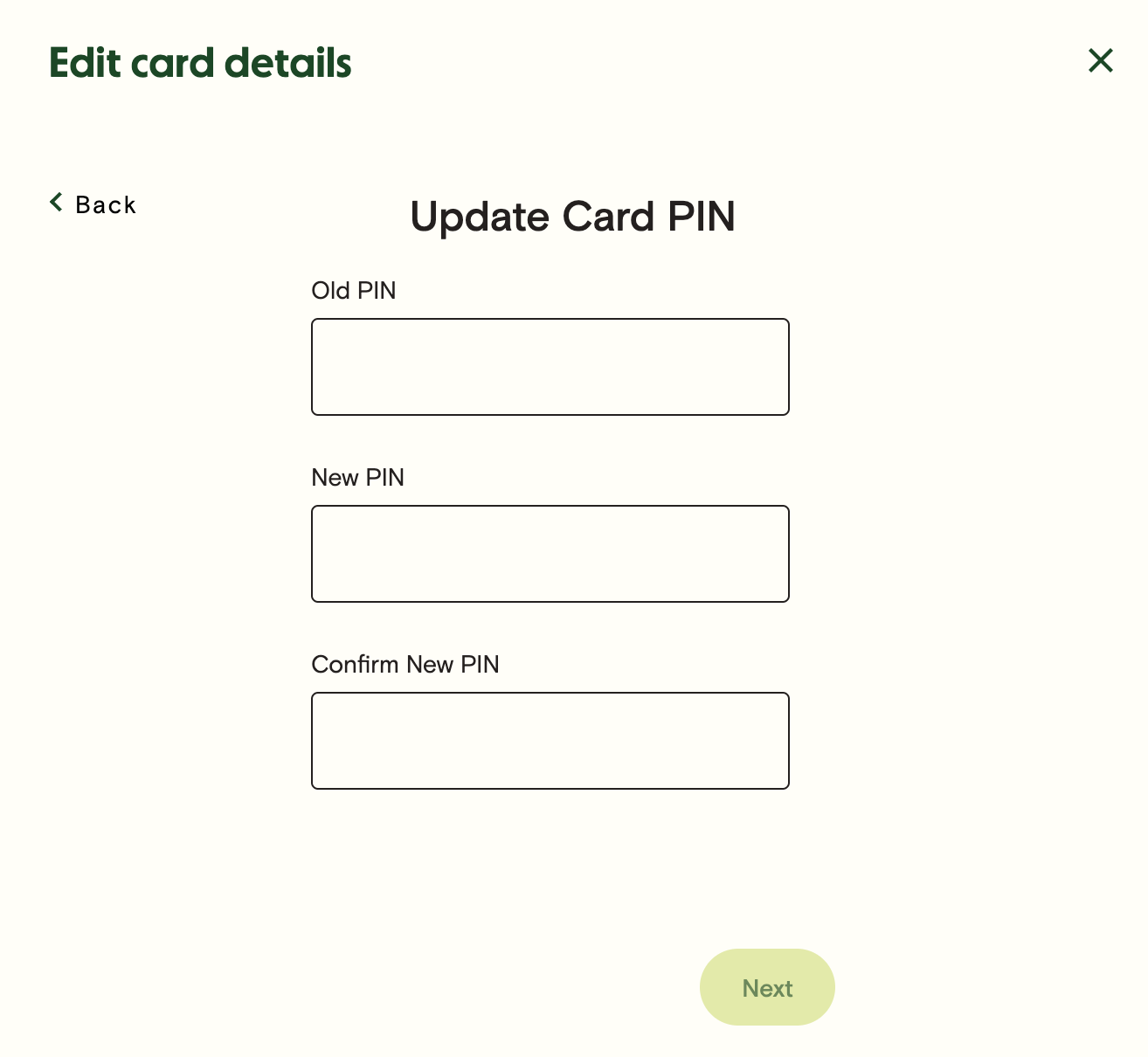 Additional articles you may find helpful