You can easily review/cancel a scheduled or recurring transfer between two of your Relay checking accounts right from your Relay dashboard.
Sections in this article:
Scheduled/Recurring Transfers vs. Payments
A scheduled or recurring transfer is the pre-set, automated movement of funds between one Relay checking account to another within the same business.
A scheduled or recurring payment is a pre-set, automated payment from your Relay account to an external payee. If you're looking to review or cancel a scheduled or recurring payment, instructions can be found here: How to Edit or Cancel a Recurring Payment.
How to cancel a scheduled/recurring transfer
Navigate to the Accounts tab.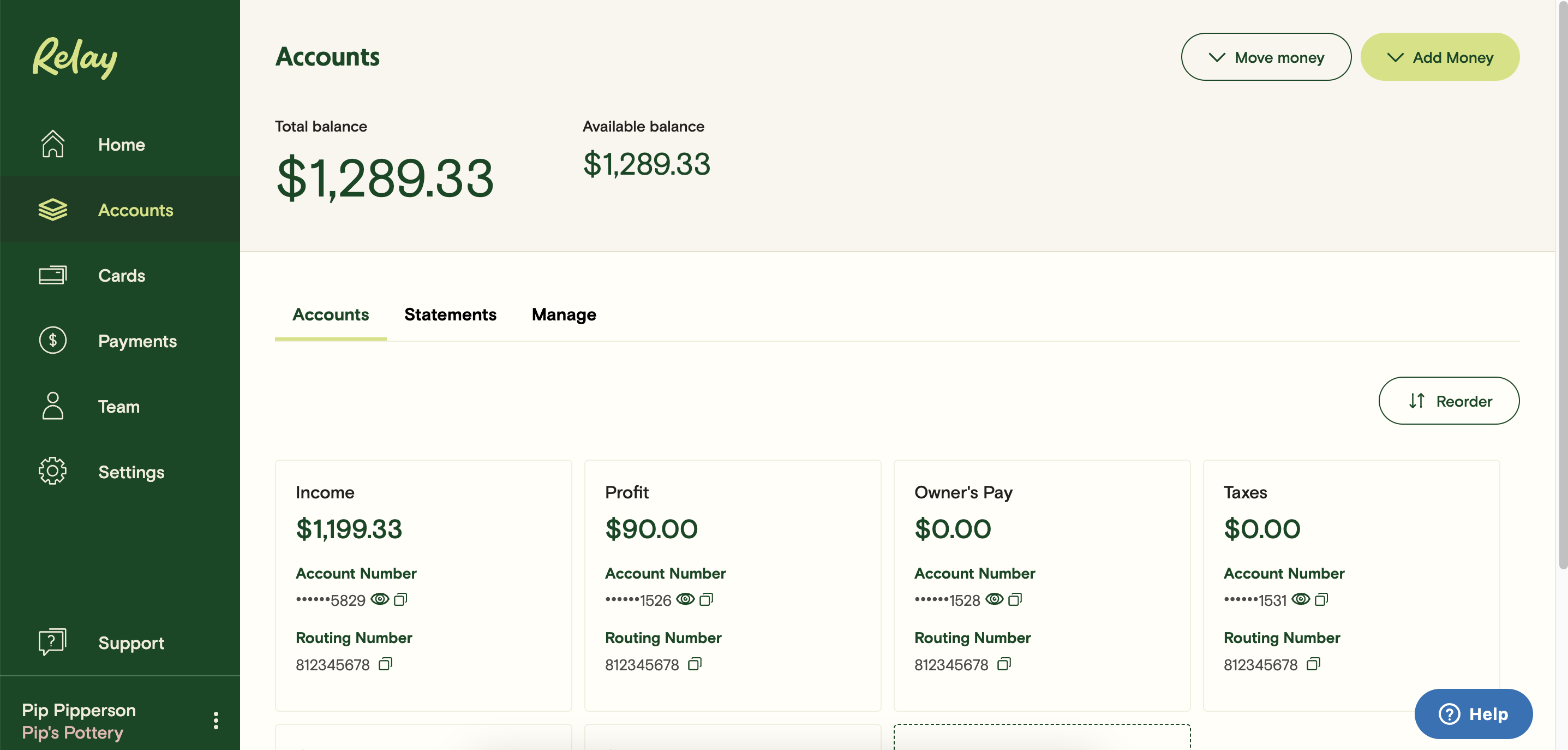 2. Click Manage.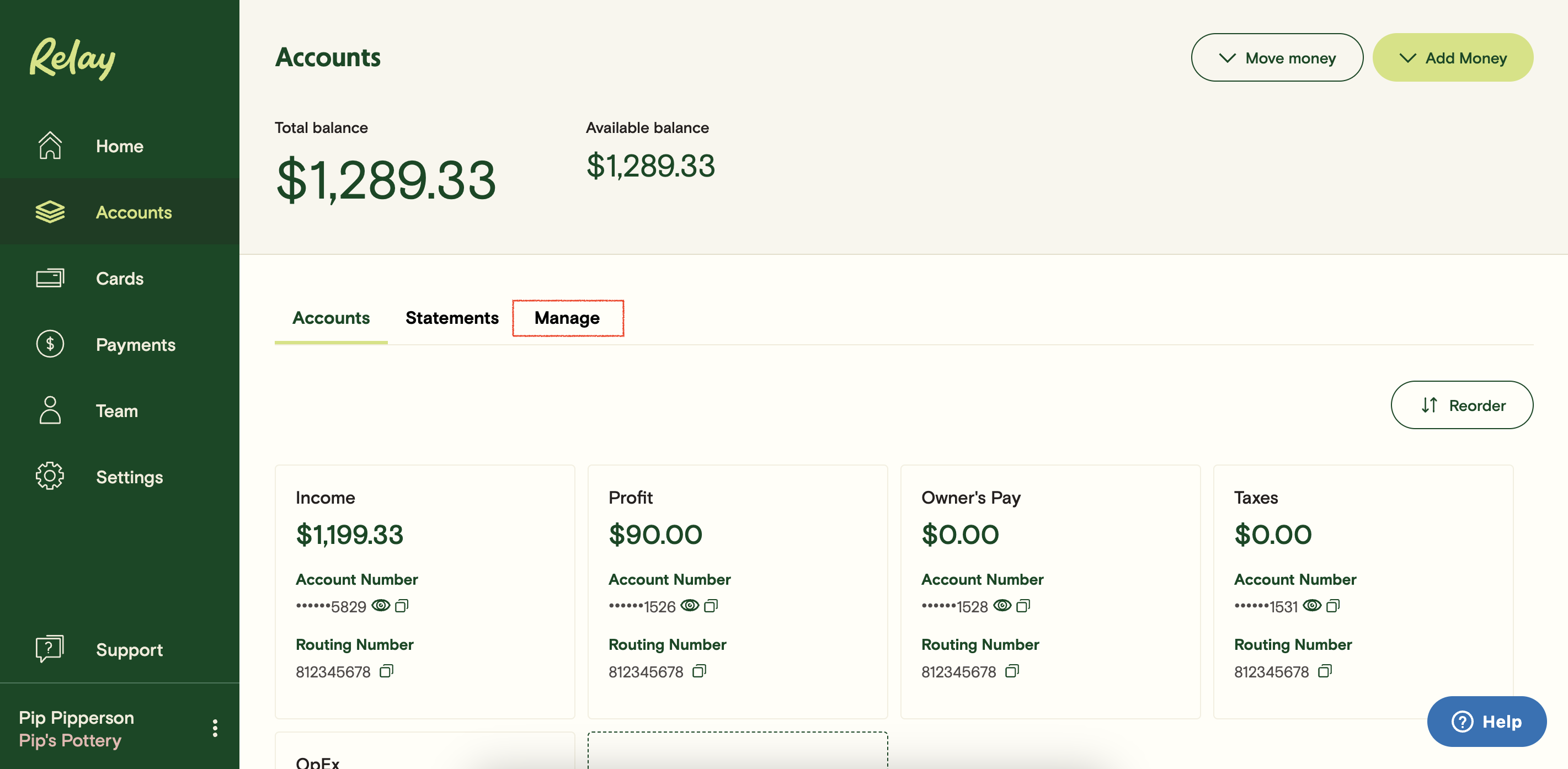 3. Click Scheduled Transfers.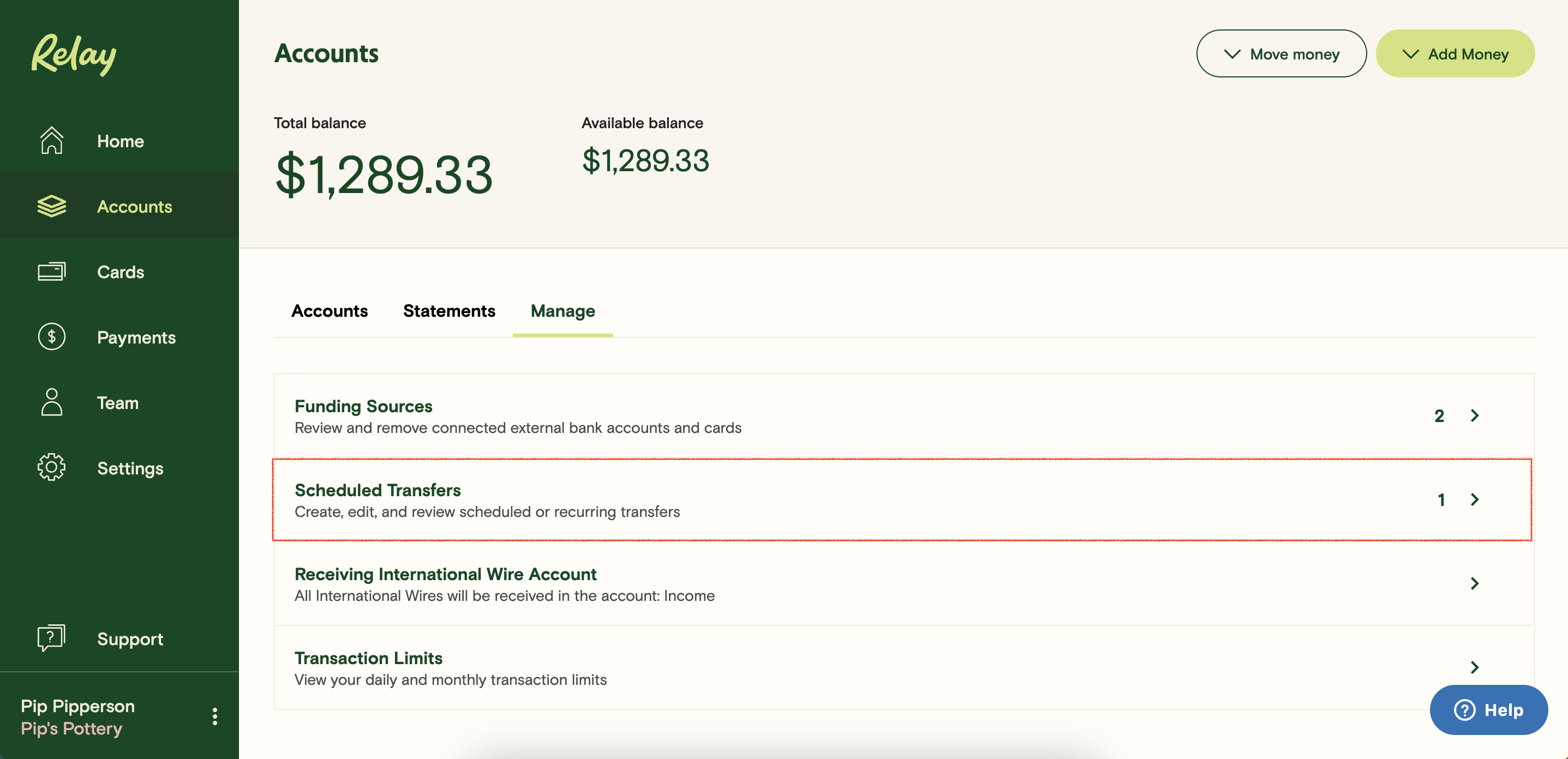 4. This will allow you to view all of your scheduled/recurring transfers. To cancel a particular transfer, just click on the transfer and select Cancel Transfer at the bottom of the Transfer Details.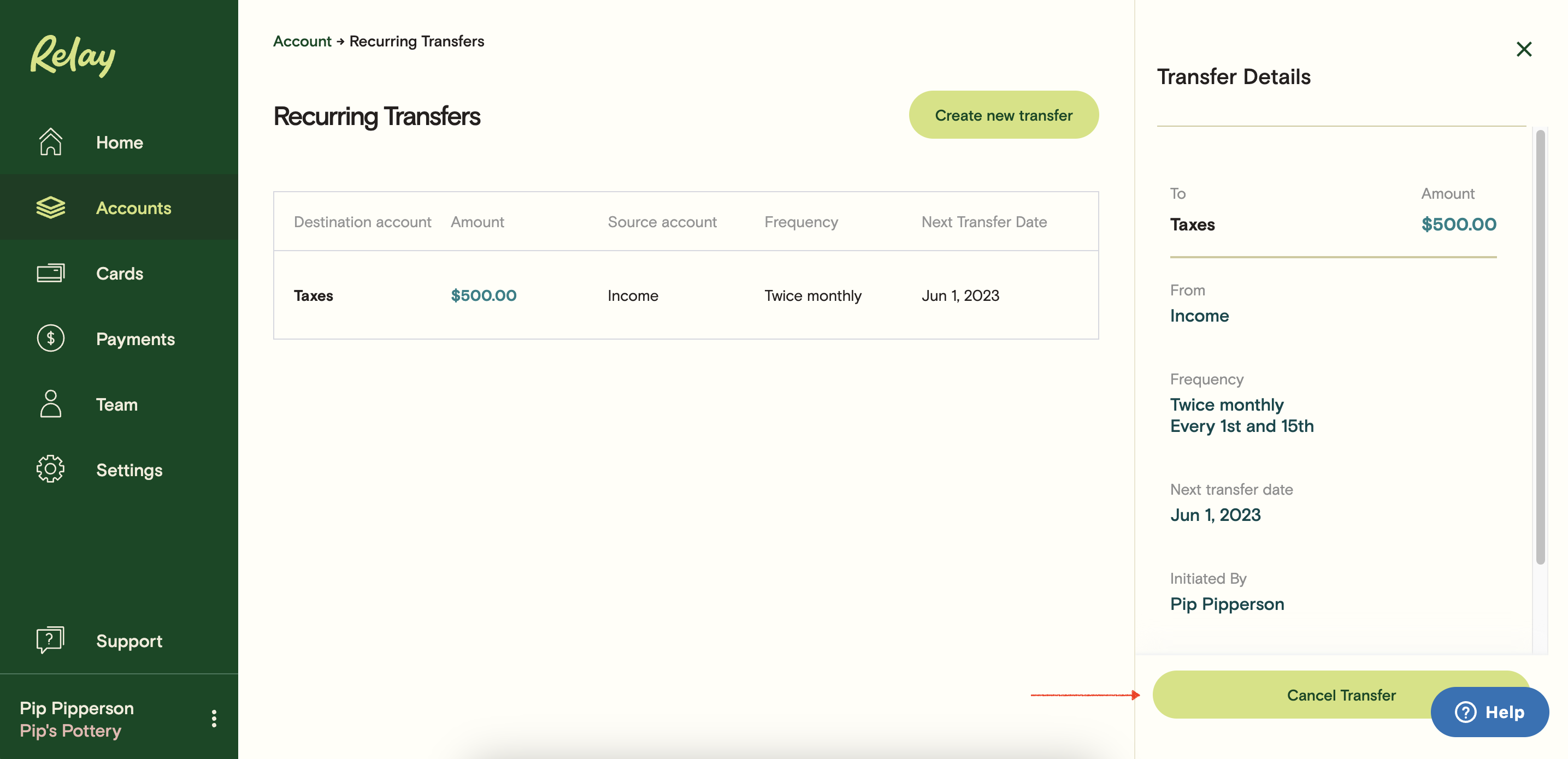 FAQ
How can I set up a scheduled or recurring transfer within my Relay account? Instructions on how to create a recurring transfer can be found here: Moving Funds between Relay checking accounts.
Can I edit a scheduled transfer? Scheduled transfers cannot be edited at this time. If you would like to update a scheduled transfer, you will need to cancel it and create a new one.
Can I set up automated, percentage-based transfers between Relay checking accounts? Yes! You can find two helpful resources on this below: