Relay customers may send you a request to provide your banking details so that they can send a payment. Relay is able to gather this information through our secure portal so that this sensitive information does not need to be provided by other methods. This guide will show how to properly complete this request and send the correct information to Relay so you can receive payment.

When a Relay customer requests payment information from you it will show up in your inbox from support@relayfi.com and the following image shows what to expect.

Please note that some of these details will be unique to you and the Relay customer such as personal and business names. Also, the Payment method at the bottom of the email may also differ depending on what type of payment is being sent.




Once you receive the email and are ready to fill out the necessary information please press the "Receive Payment" button in green. This will bring you to our secure portal where you will be able to input the information. Once there please review the information presented and press "Next".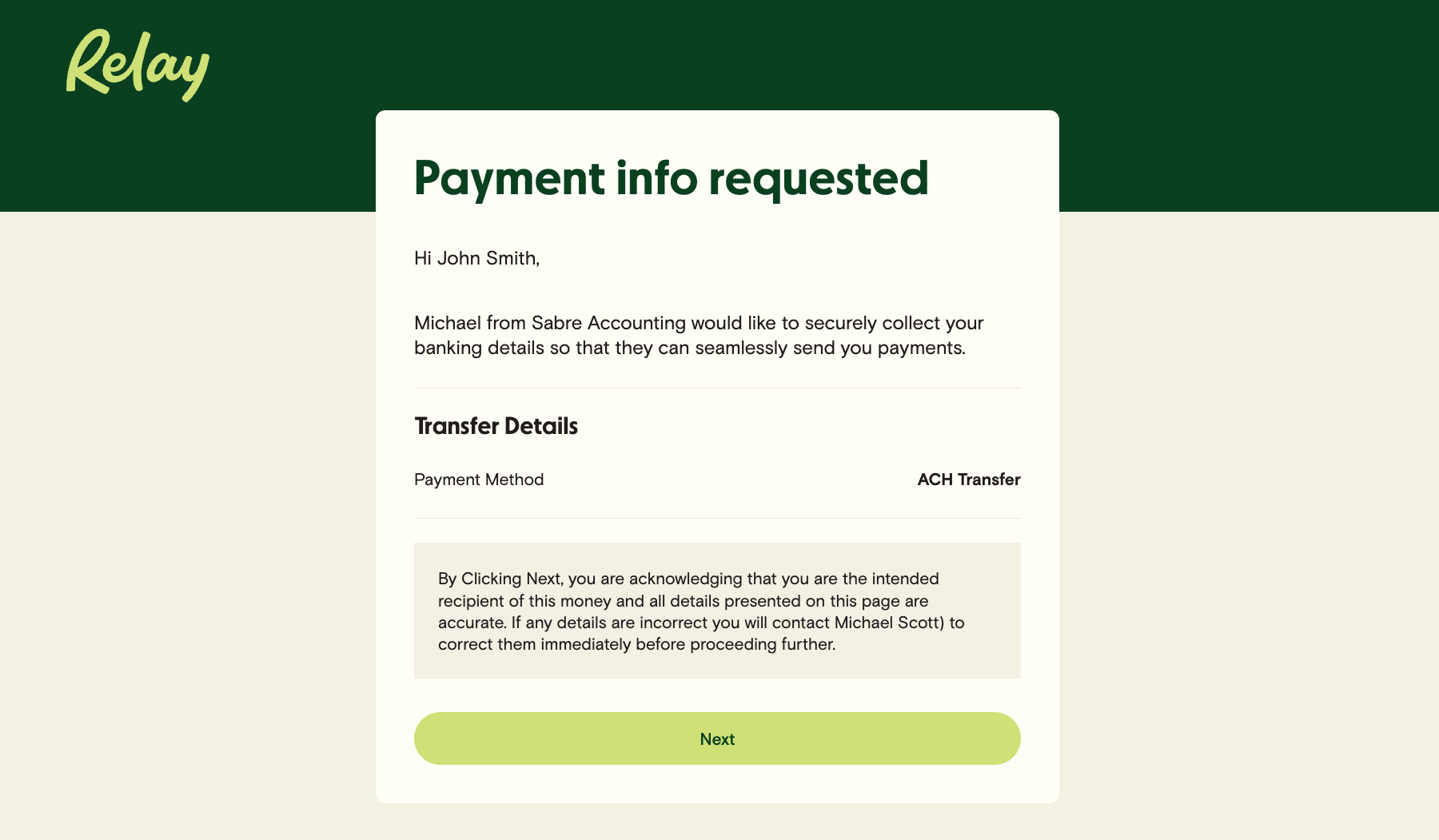 Once you press next we will ask that you confirm your information and verify your identity through a two-factor verification code that is sent either to your phone or email. Once you receive the code please enter it into the "Confirmation code" field.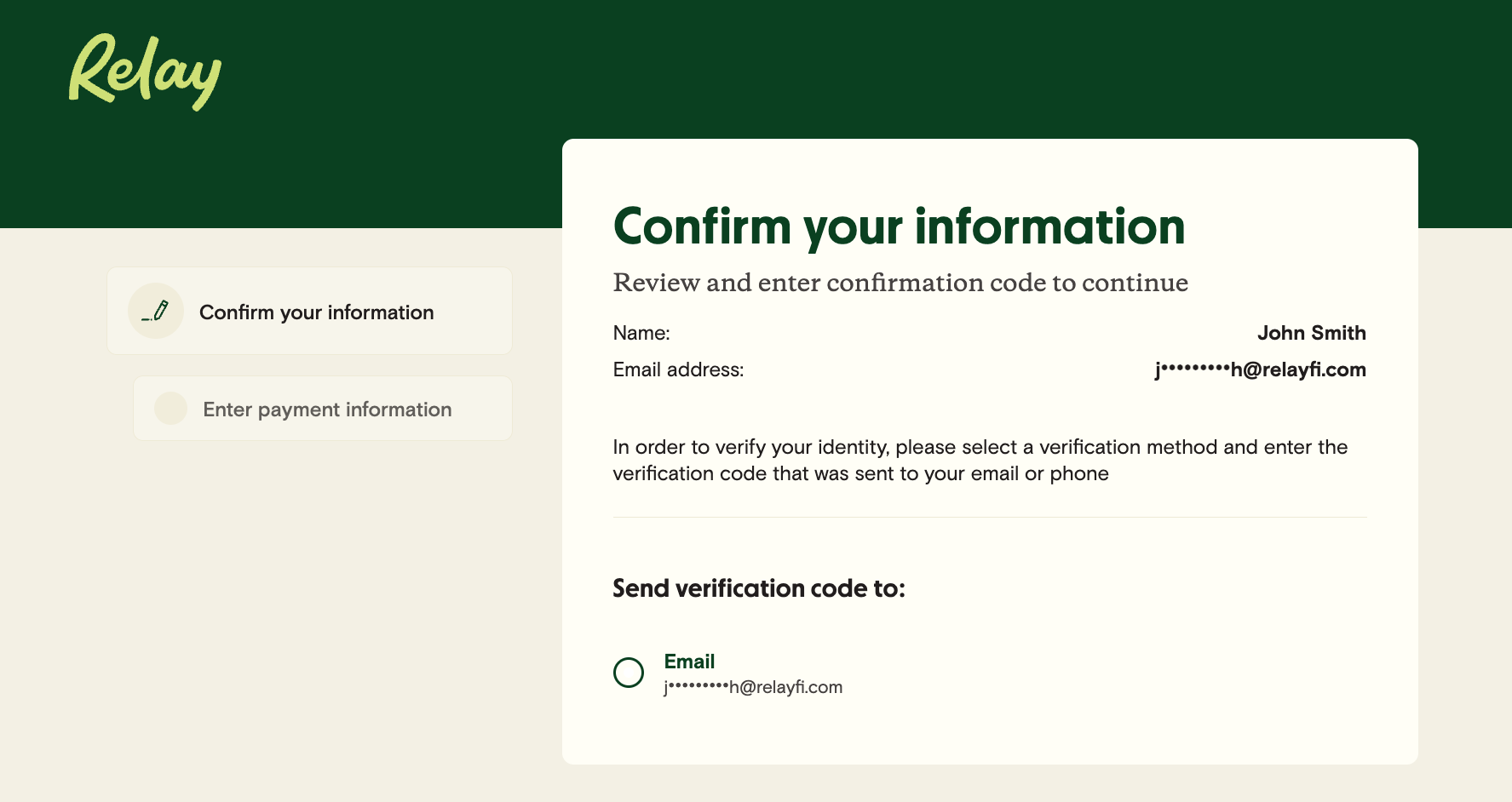 Once we have verified your identity you will be prompted to enter your account information. Please enter is accurate as these details will be used to send you payment. Again please note that we may require more or less information depending on the type of payment that is being sent. Ensure to fill out all the necessary information as directed by the portal.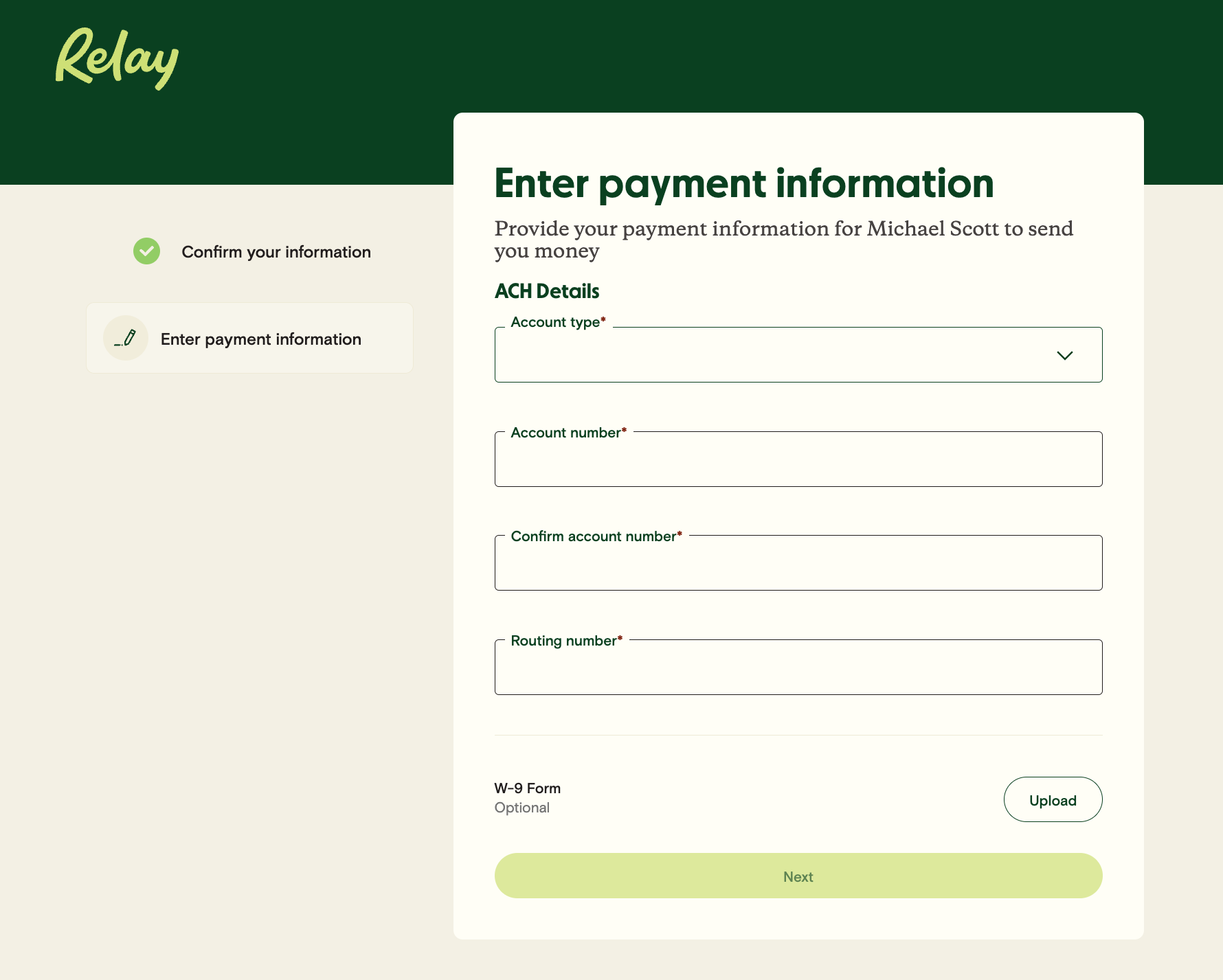 After entering all the necessary information and pressing "Next" a summary page will be displayed and the Relay customer will be notified that you have provided this information.