If your mailing address is different from your business address, you will need to specify your desired U.S. mailing address in your account settings. Instructions on how to do this can be found below!
Sections in this article
Editing Your Mailing Address
Once logged into Relay, navigate over to the Settings tab.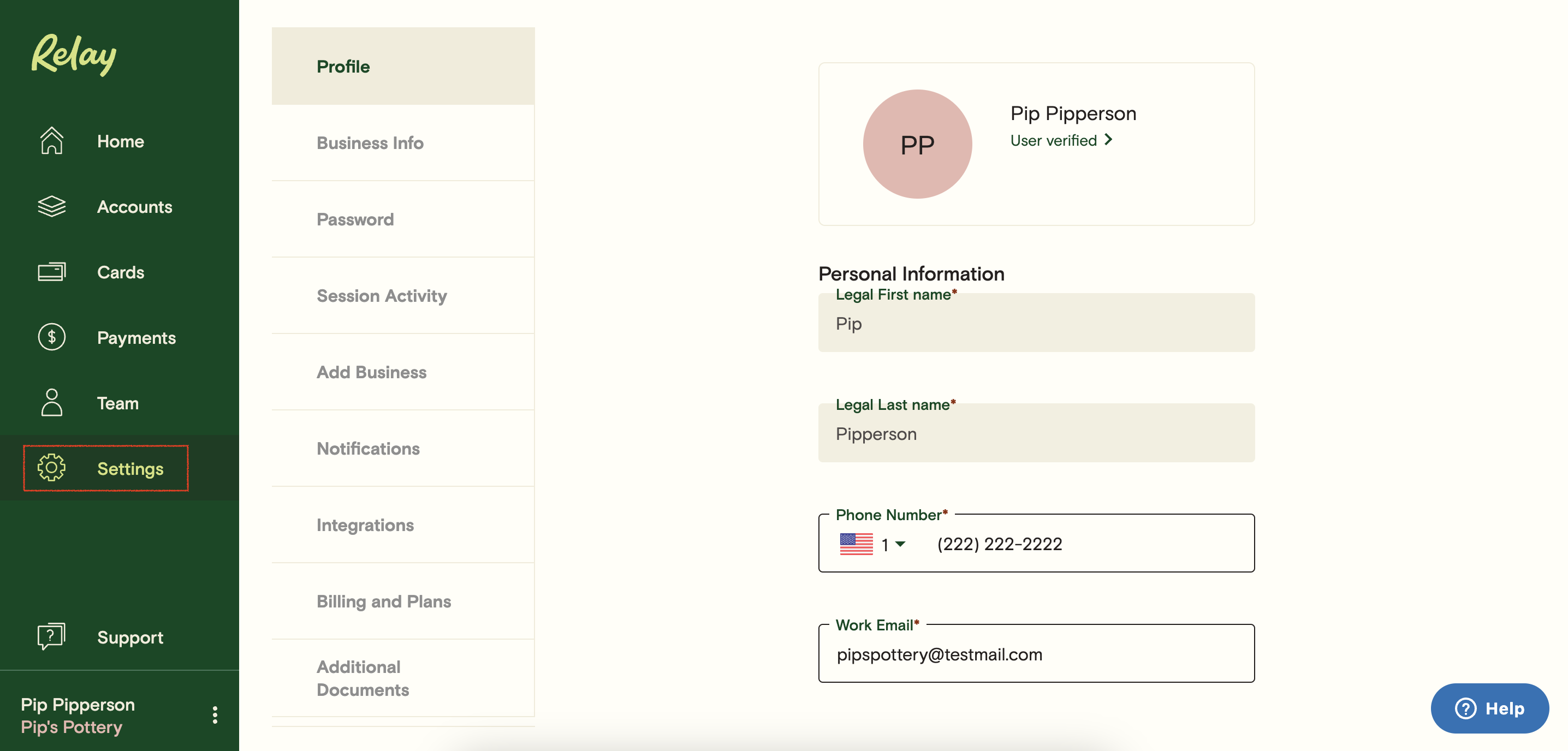 2. Under Profile, scroll down to where it says Mailing Address and input your desired U.S. mailing address. Once you're finished, scroll down and hit Save. You're done!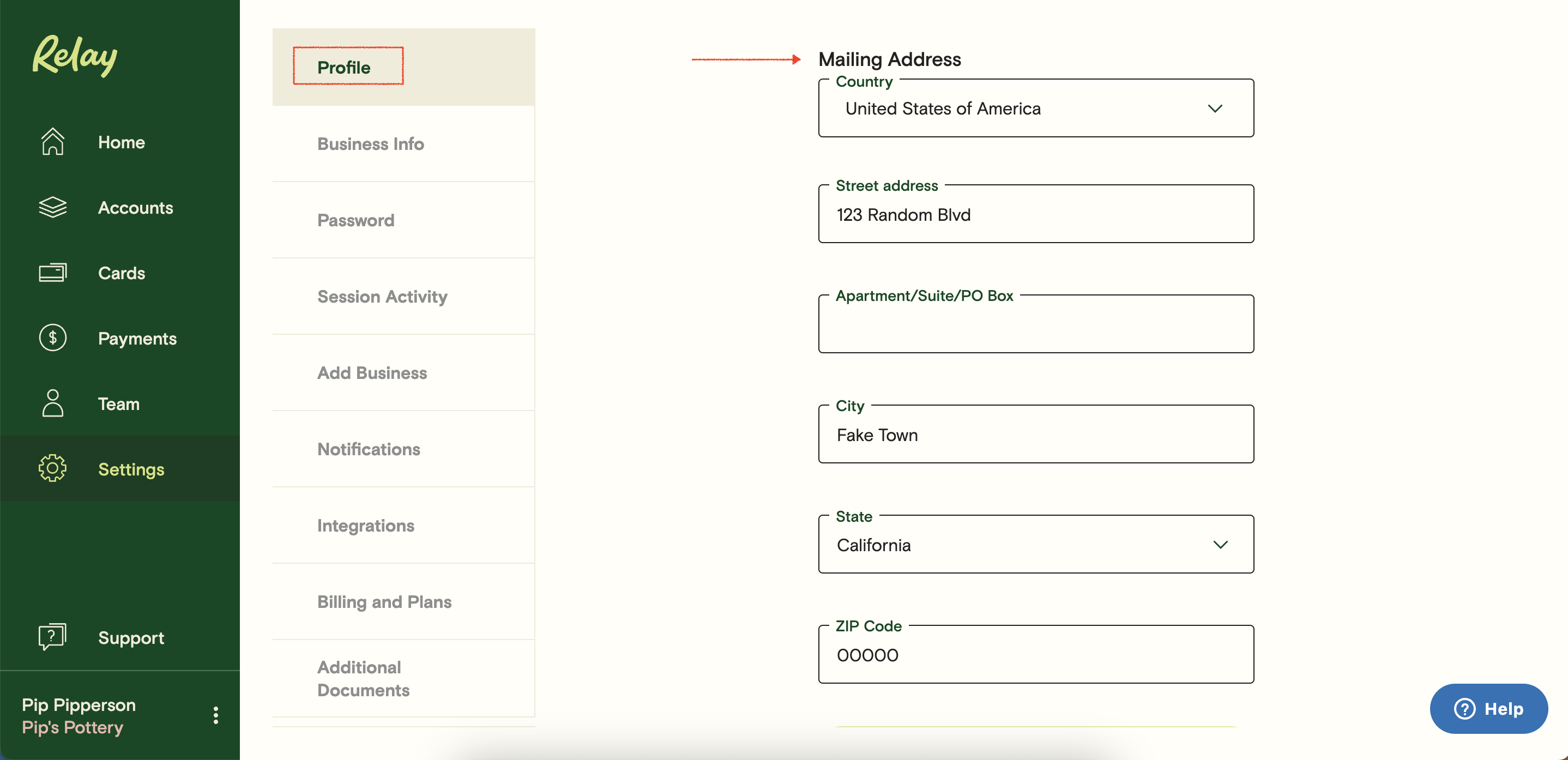 What Kind of Mail Does Relay Send?
The only mail that Relay will ever send is any physical cards that you order within your account. Your monthly statements are completely digital and accessible from within your account when you're logged in. Any newsletters, product announcements, or other updates/notifications regarding your account will always be sent via email.
Things to Know
Your mailing address is defaulted to your business address unless an alternative mailing address is set up in your Settings by following the above instructions.

If your business/billing address needs to be updated, you will need to contact our Support Team. For more information on this, please see How to Update Your Account's Business and Billing Address.

Relay is unable to ship physical debit cards outside of the United States; with that said, only U.S. mailing addresses are supported at this time.