Once logged into Relay on your desktop, you will have the ability to easily re-order your checking accounts within your dashboard!
Sections in this article
How to Reorder Your Checking Accounts
Navigate over to the Accounts tab on the left-hand side of your page once logged in. You'll see a Reorder button on the right-hand side, which you'll be able to click into.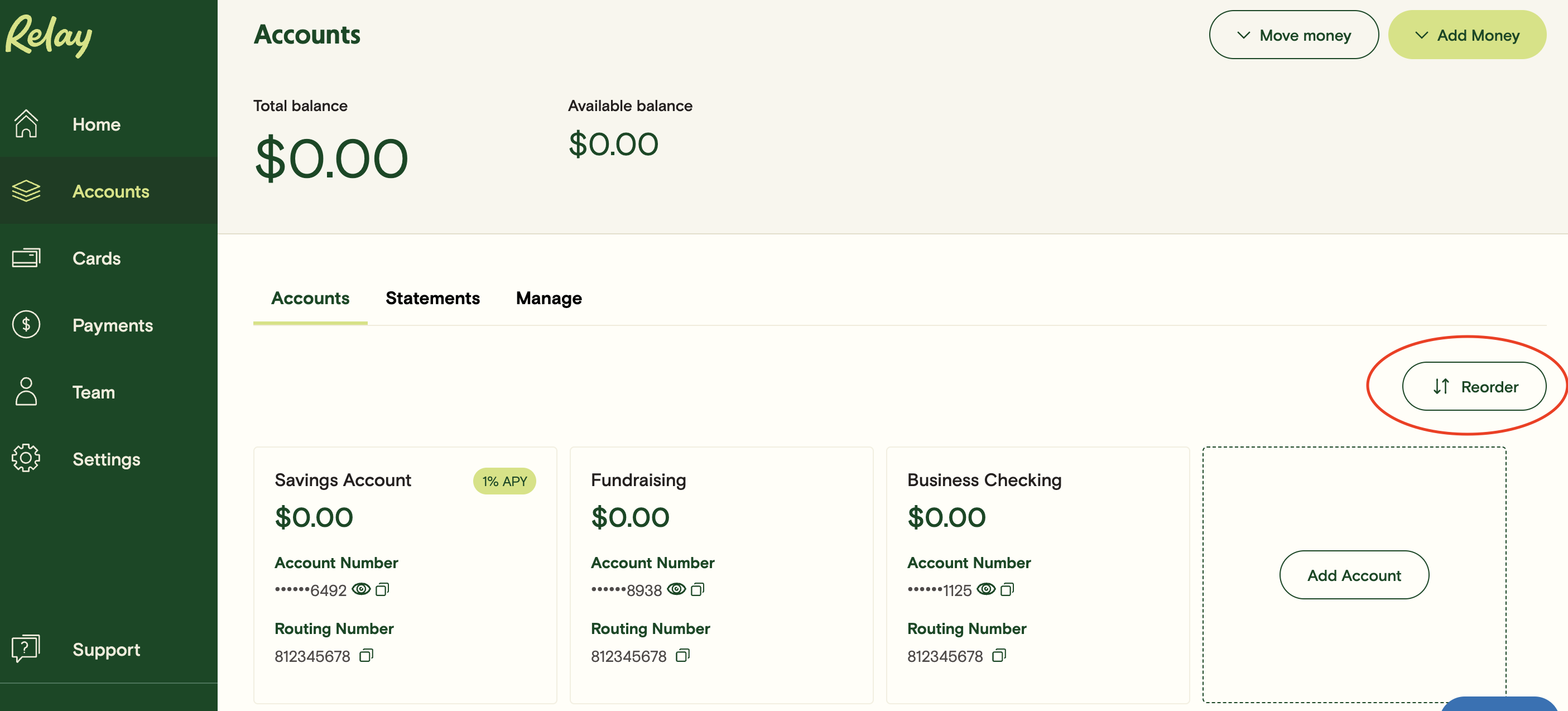 2. In the Reorder accounts window, simply drag and drop the accounts or click the up and down arrows to reorder your accounts according to your preference. Once you're happy with the changes you've made, click Save. You're done!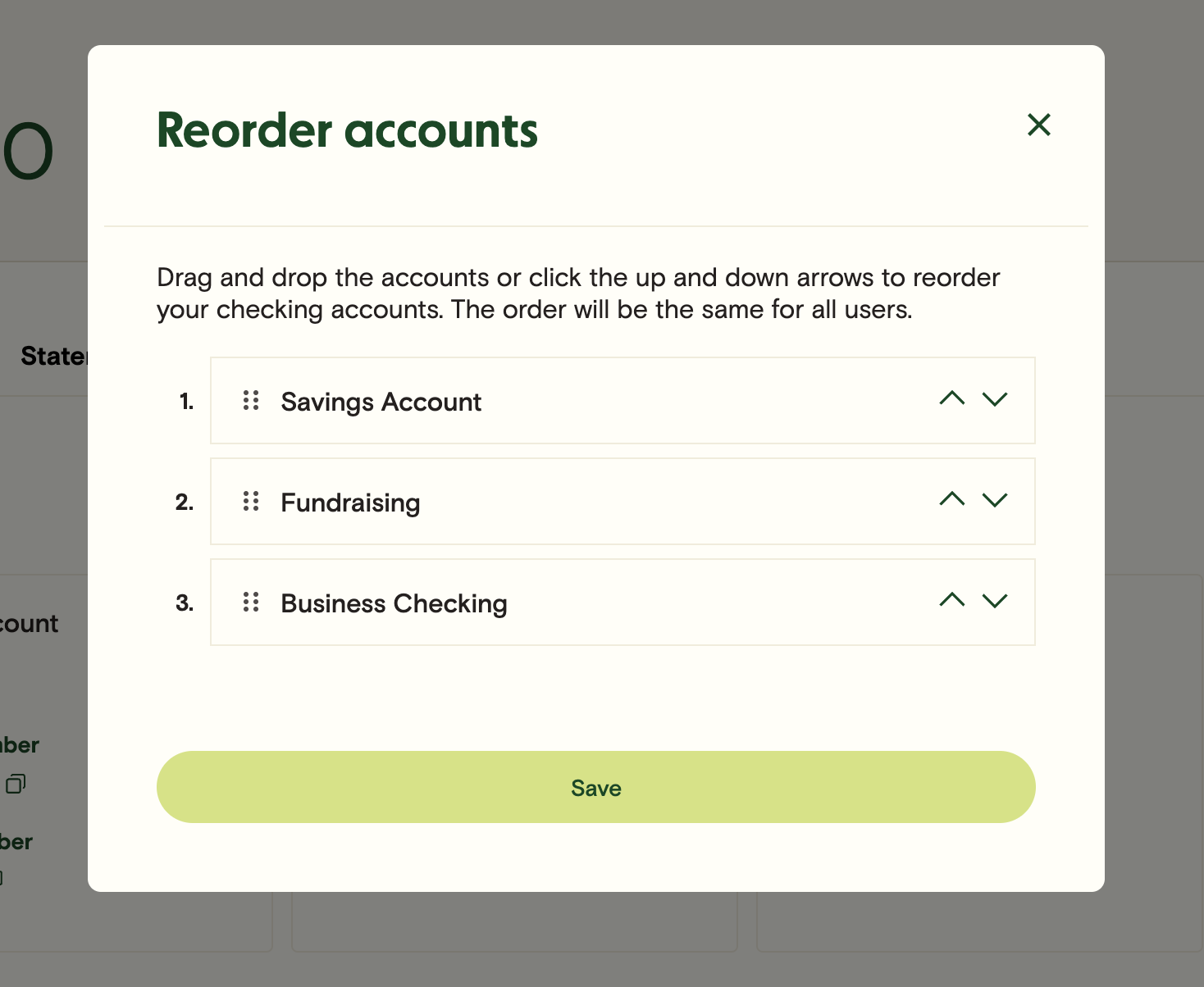 Things to Know
This feature is only available to customers who have completed their upgrade to Relay 2.0, or whose accounts were opened after December 23rd, 2022.

This feature is currently unavailable on the Relay mobile app.

For instructions on how to create additional checking accounts, please see Adding and Editing Checking Accounts.