Relay allows up to 20 checking accounts within a single business account for LLCs and Corporations (Sole Proprietorships can hold up to 10). You can categorize your funds to best suit your business needs for free! Every company starts out with one account, nicknamed "Business Checking", after registration. You can add accounts, nickname them, rename them, and regulate team access.
Sections in this article are:
To add a bank account on Relay:
Click on the Accounts tab once you are signed in. 
Click Add Account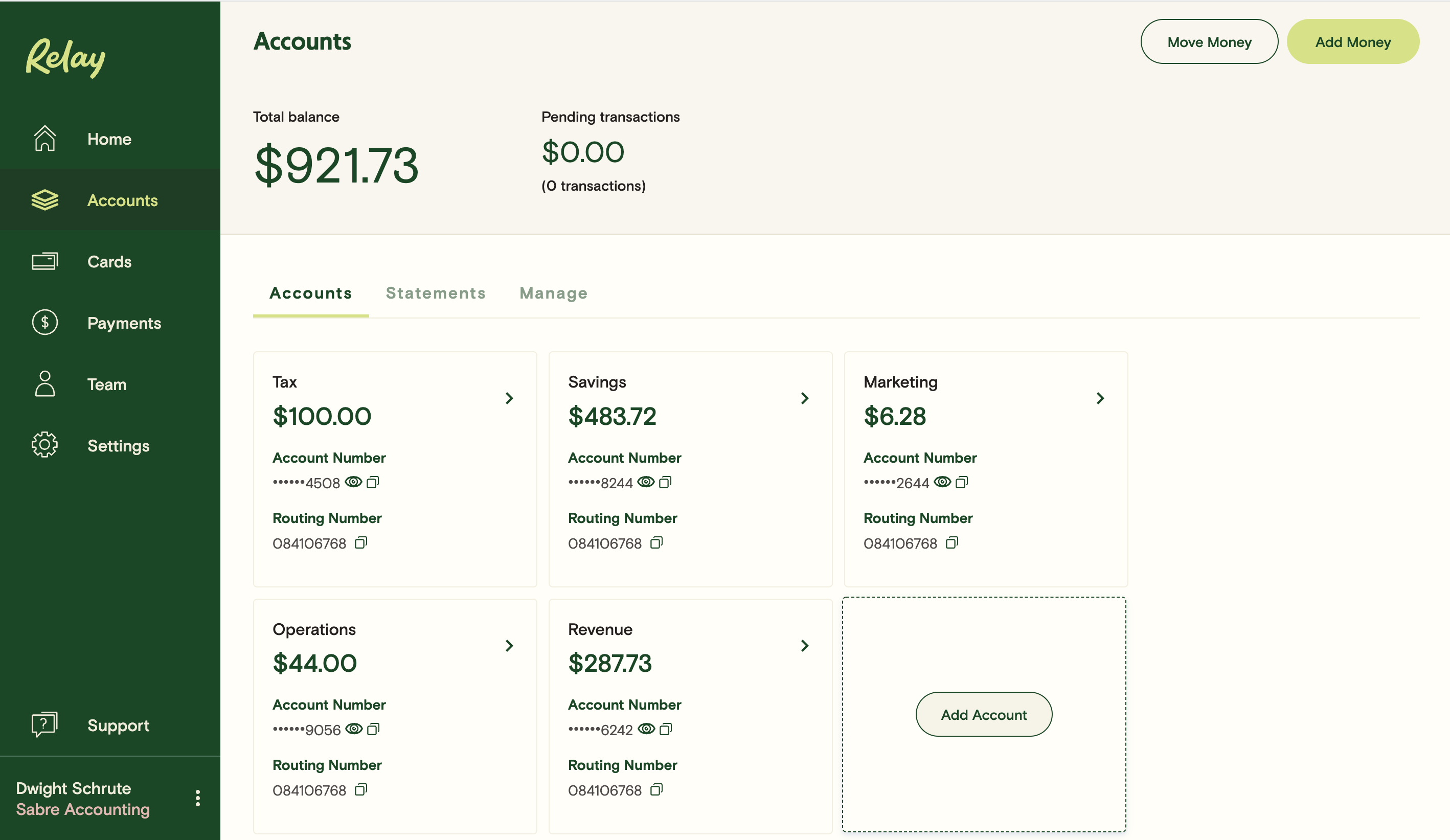 Name the account.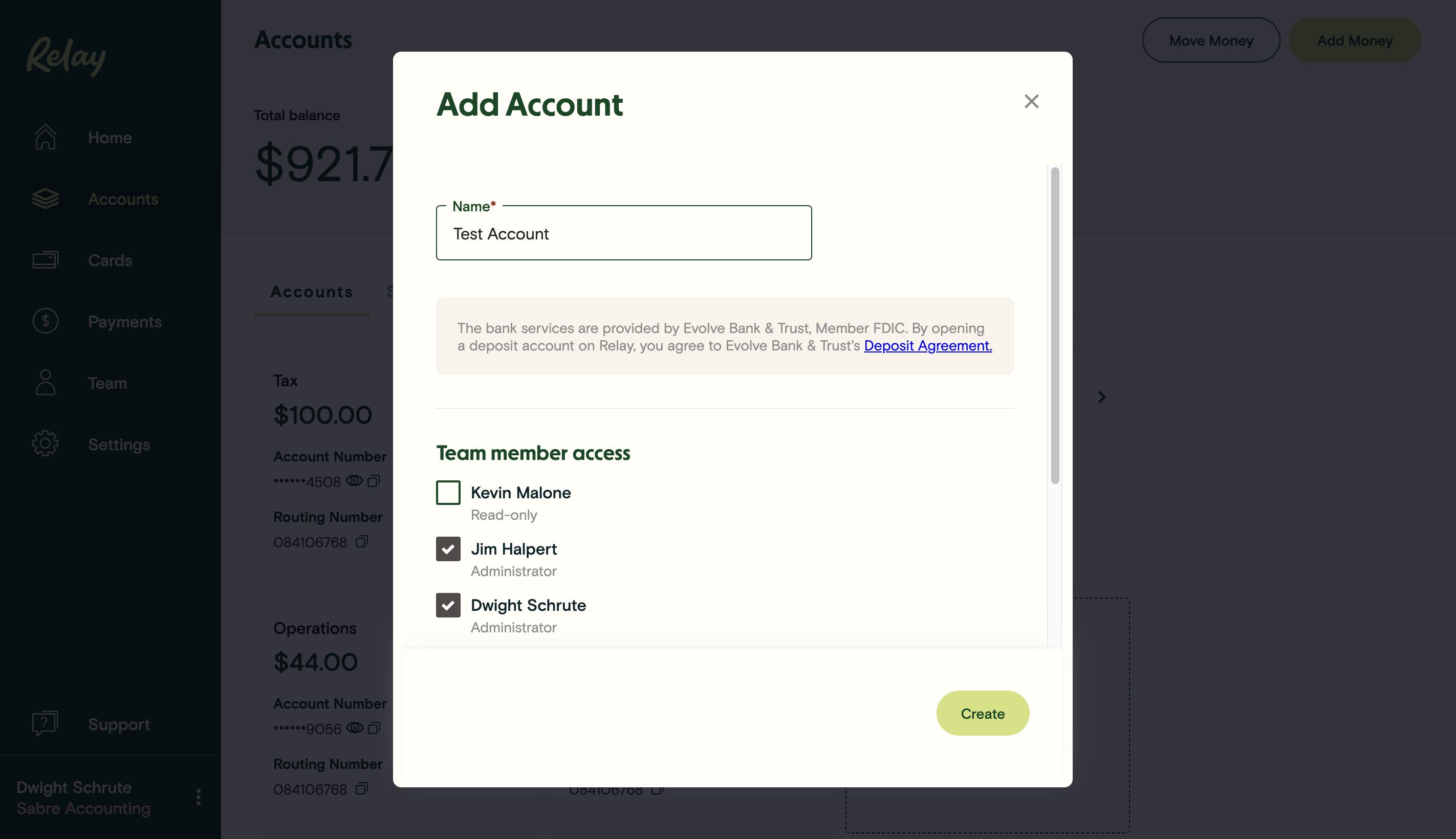 Select the Team Members that will have access to the account. Administrators will automatically be granted access to the account.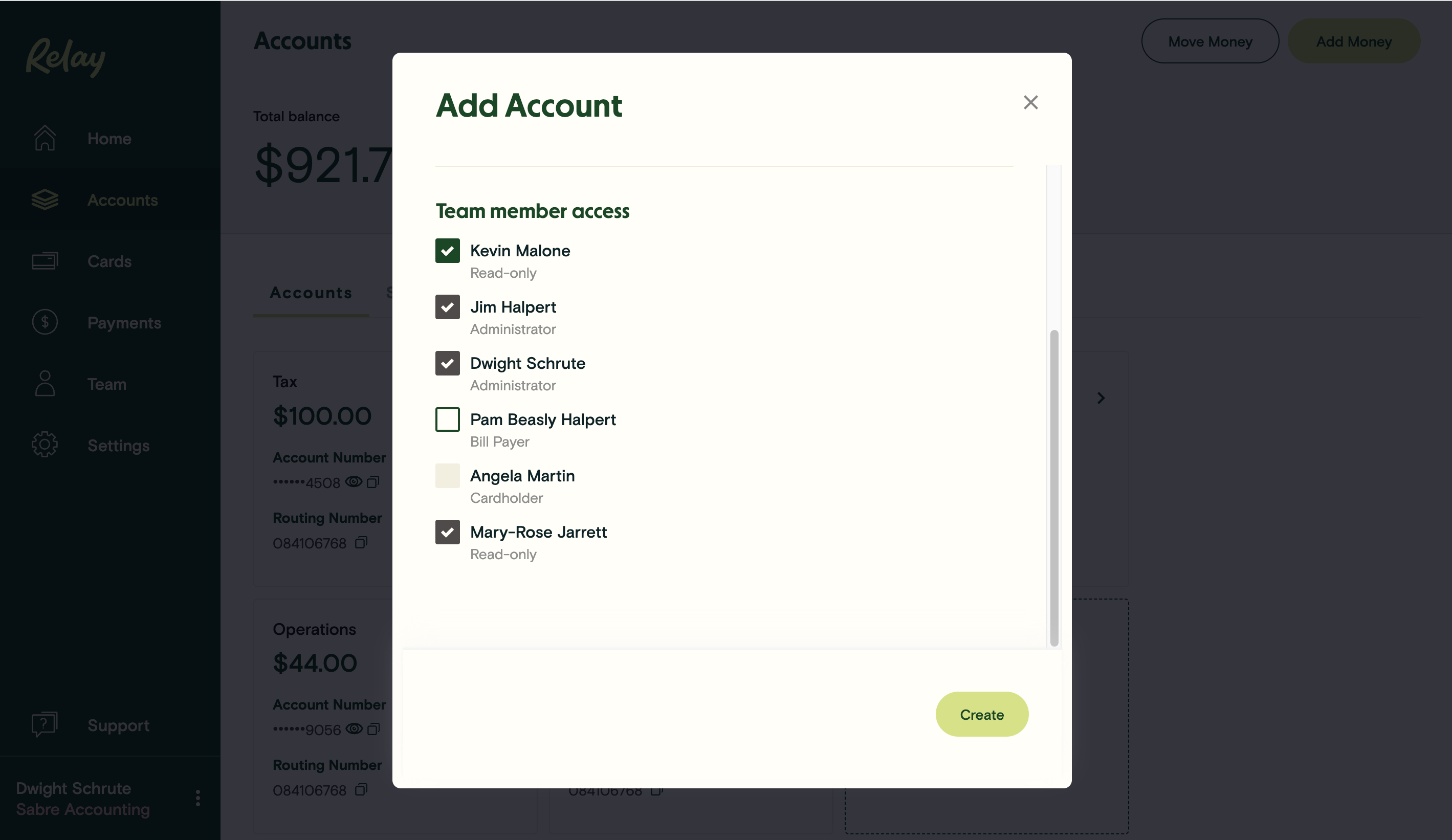 To edit a bank account on Relay:
Click on the bank account you would like to edit and in the top right-hand corner of the account page, click the small box with three vertical dots.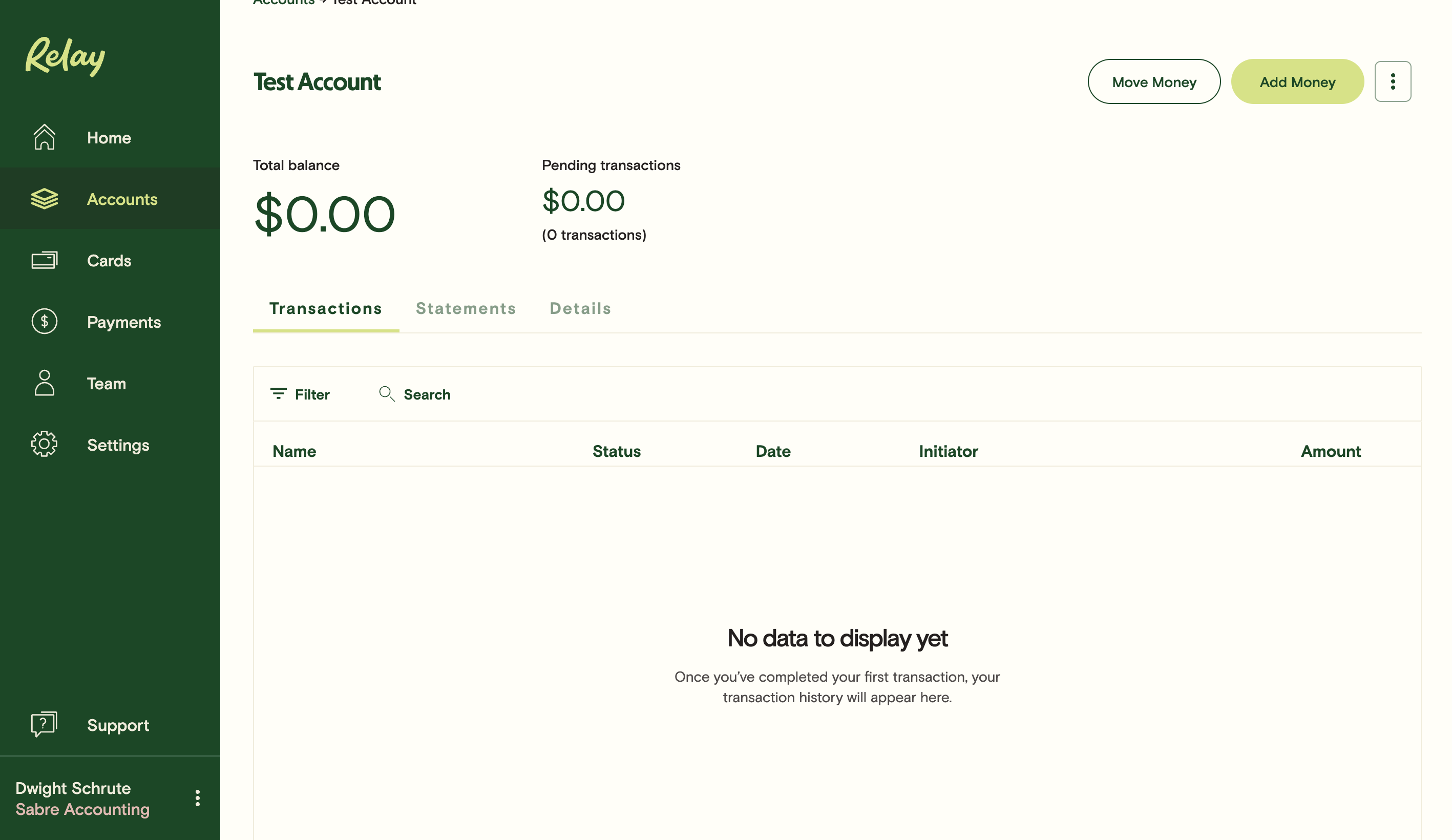 Click Edit in the top right-hand corner.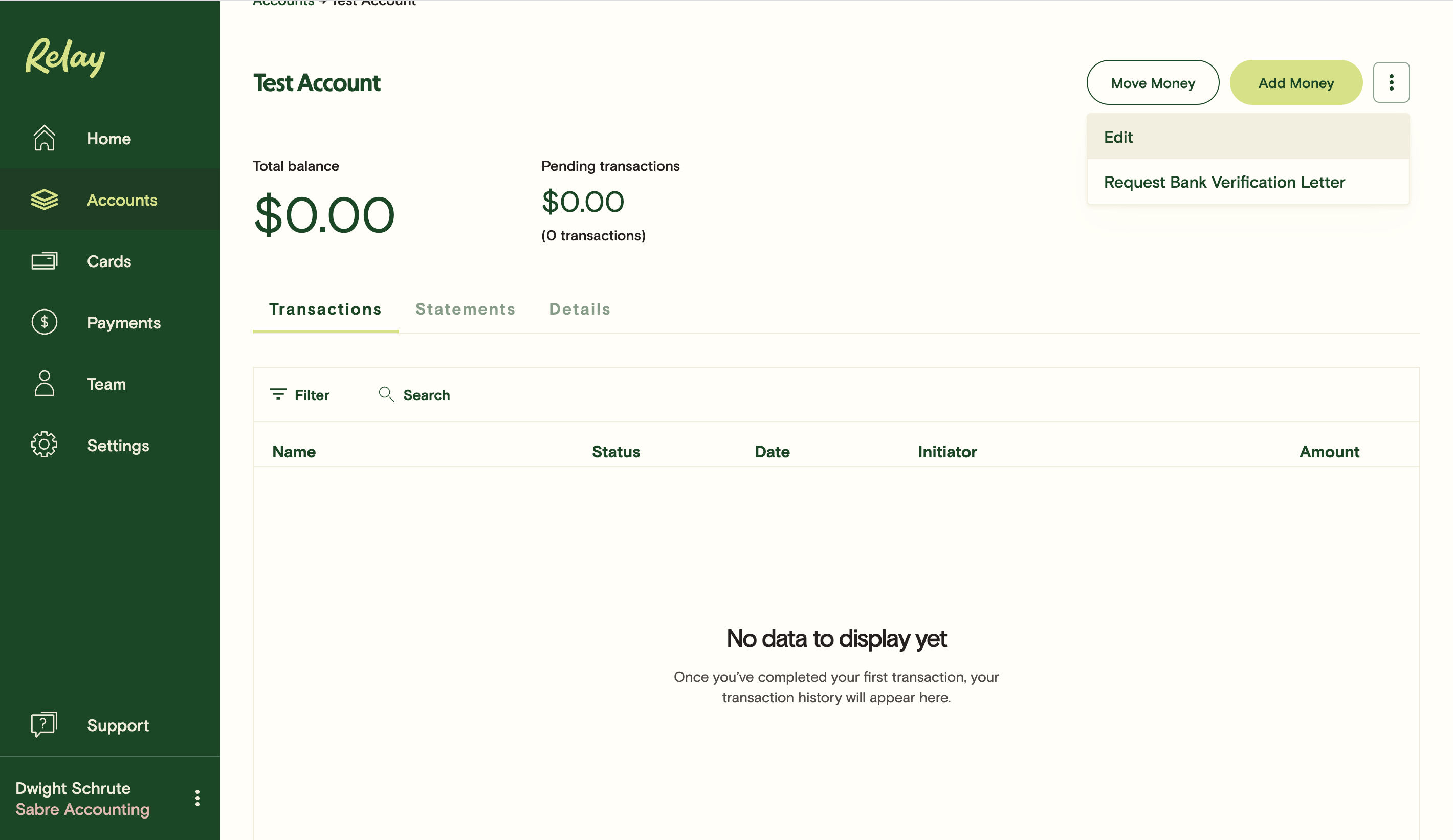 You can change the name of the bank account, and employee access.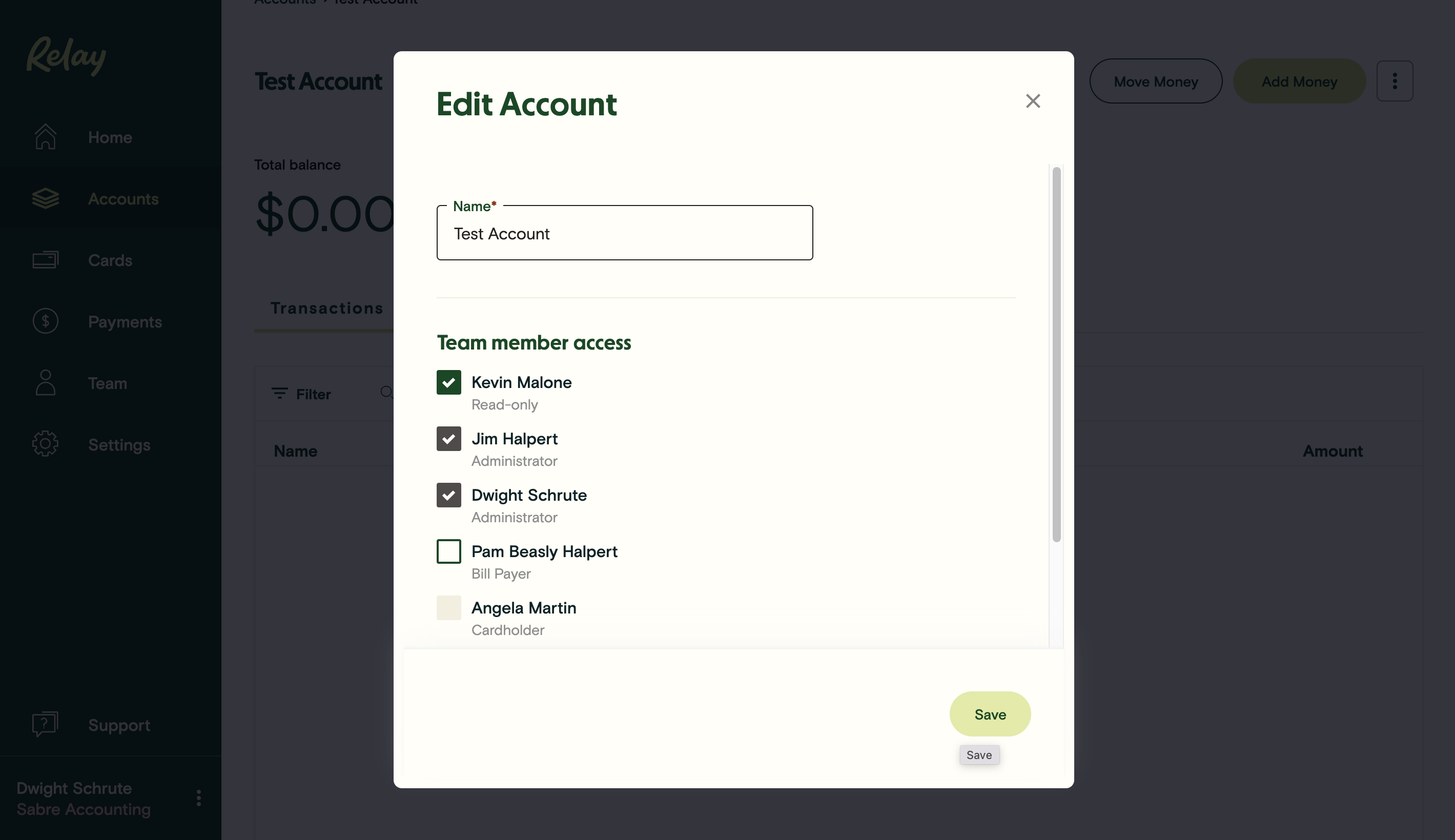 Things to know
User permissions will still apply to a team member's access to a bank account. (i.e., If an employee has Read-Only status, that is the only access level they will have to the bank account; if they are an Administrator they will have full bank access).

If you change the nickname of your account on Relay and have a Xero or QuickBooks integration, you will need to manually change the account nickname on the accounting site to reflect the change. Bank account nicknames do not sync after the first connection.

If you wish to delete a checking account, please see How to Delete Individual Checking or Savings Accounts.