Two-Factor Authentication (2FA) is used to add an additional layer of security to protect your financial information. It also allows you to control access of third-party apps like Plaid so they can be securely connected to Relay.
To enable Two-Factor Authentication:
Once signed into Relay, click the More tab.
Click the Two-Factor Authentication tab.

Follow the instructions to enable 2FA. You will need a 2FA authenticator app on your phone or tablet to complete this step.
Examples of 2FA authenticator apps are Google Authenticator (Android, iOS), Duo Mobile (Android, iOS) and Authy (Android, iOS).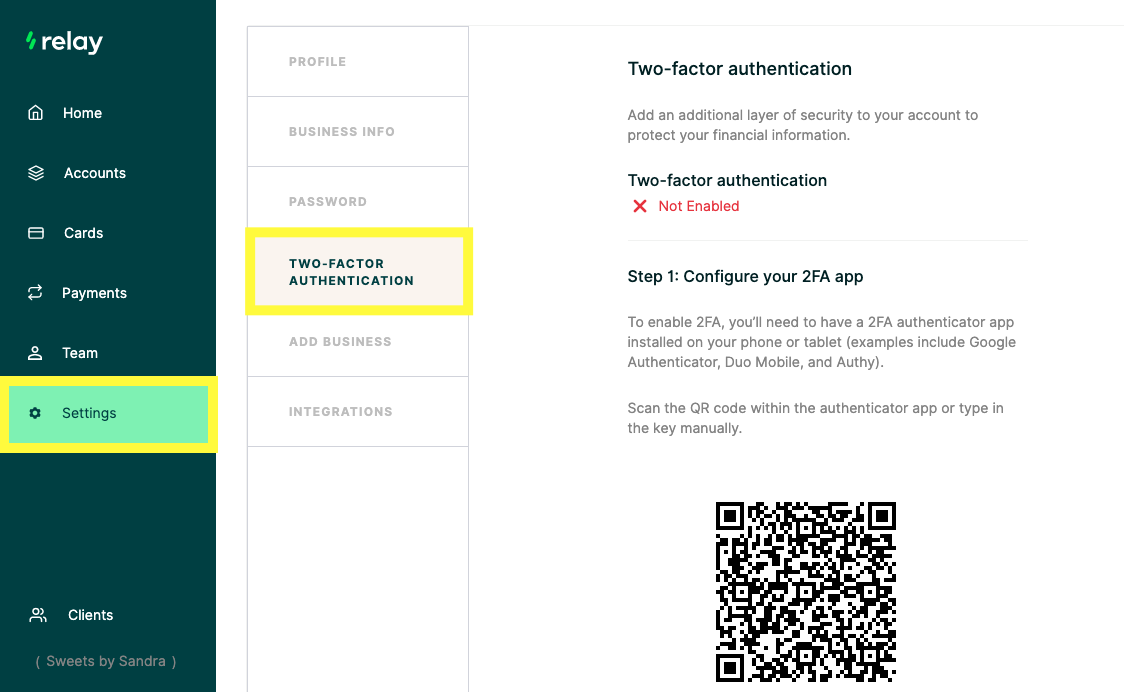 If you are having trouble connecting Plaid, QuickBooks Online, or any other third-party app to Relay, please try enabling Two-Factor Authentication. If 2FA does not solve the connection issue, please get in contact with our Support Team.
Questions? Get in touch with our Support Team at support@relayfi.com or 1 (888) 205-9304.