Relay automatically syncs your transaction data to QuickBooks, via a direct bank feed. Say hello to reliable bank feeds and secure authentication via API.
*A note for Accountants and Bookkeepers: should you choose to link your client's account to QuickBooks Online through your login credentials, your clients will be able to see all other bank feeds connected through your credentials. To avoid this, you may have your client connect to QuickBooks Online through their credentials.
How to connect Relay with QuickBooks:
Log into your

QuickBooks

account.

In Dashboard, click Connect accounts in the Bank accounts box.*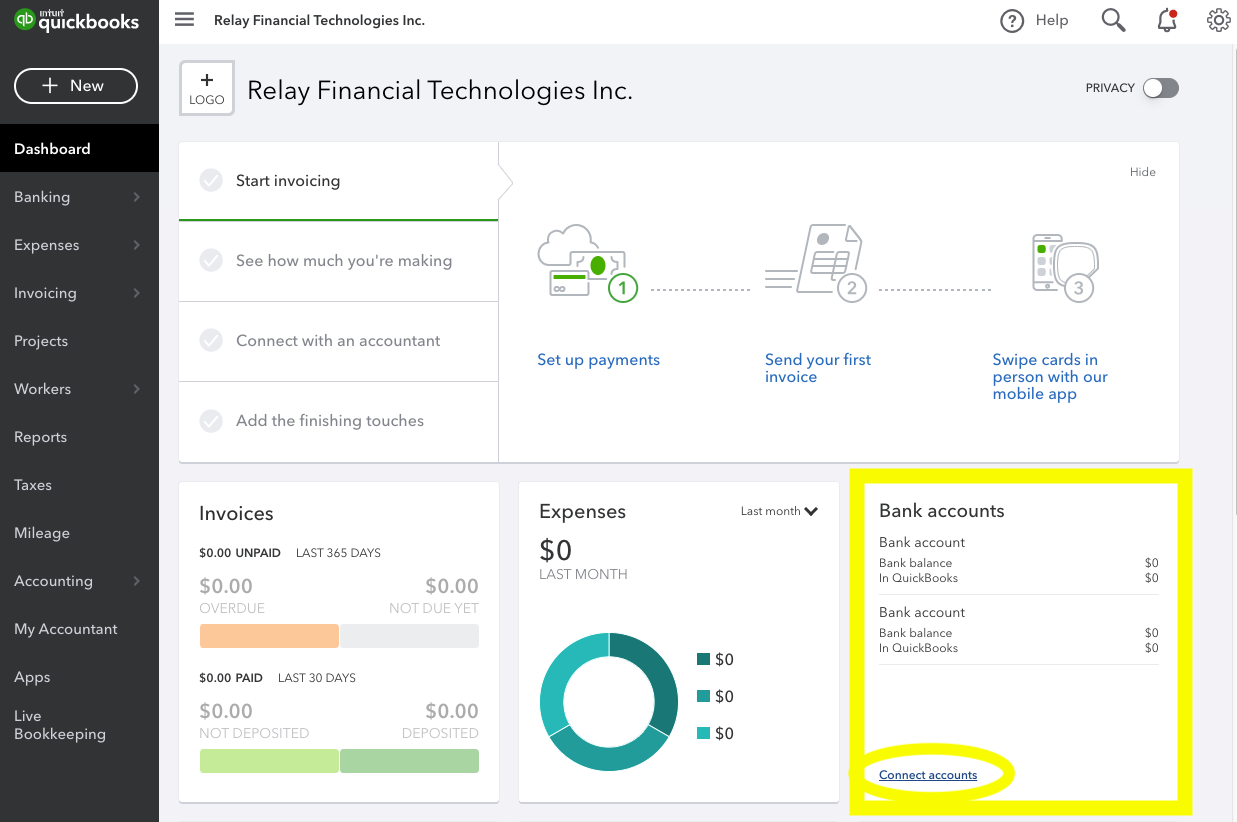 Search "Relay Financial" in the search bar and select Relay.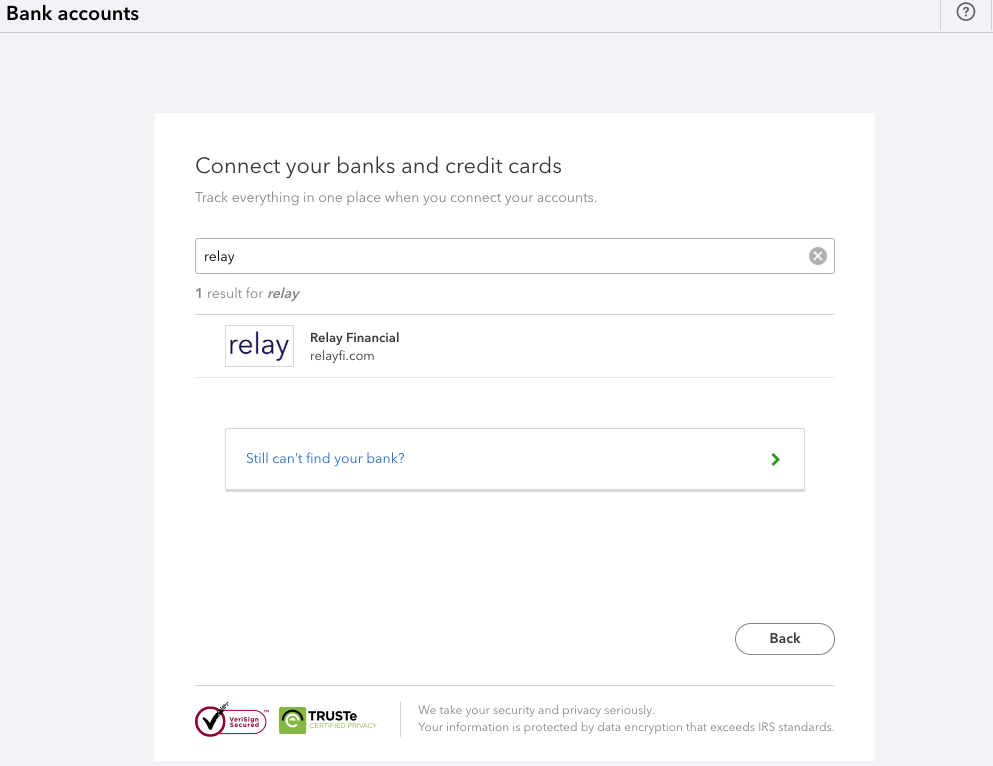 Enter your login credentials for your Relay account and click Continue.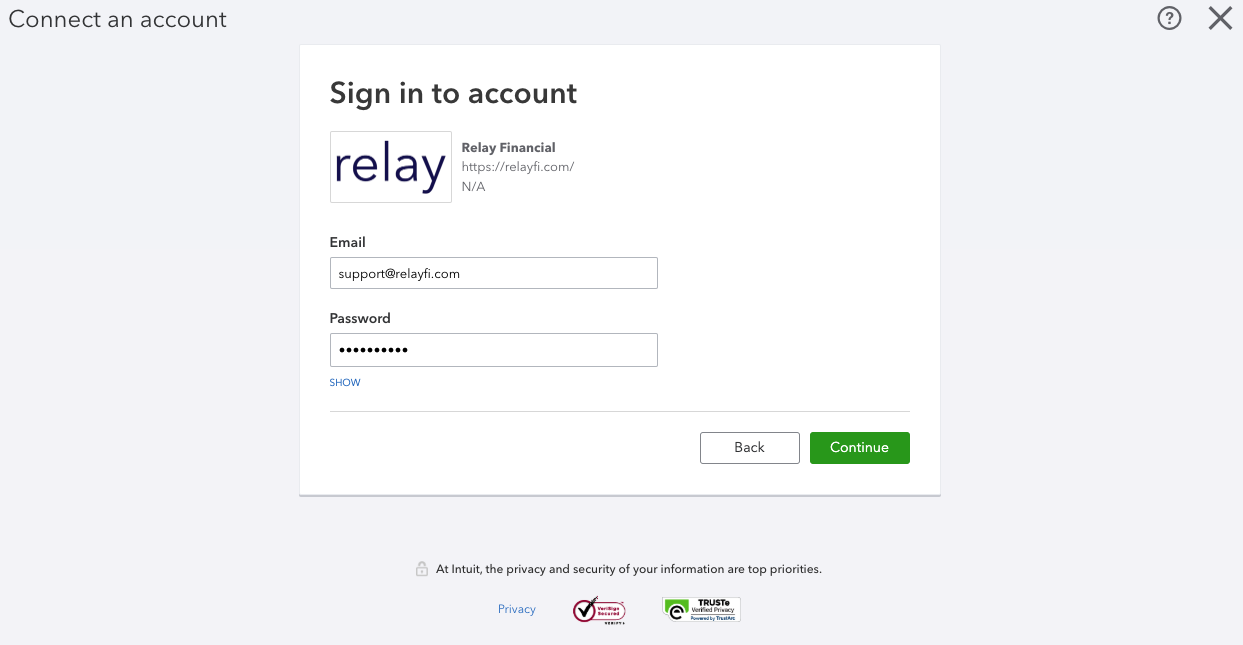 All bank accounts with Relay are automatically selected. You can deselect any accounts you don't want connected to QuickBooks.

Click Continue and your Relay bank feed will be connected to QuickBooks!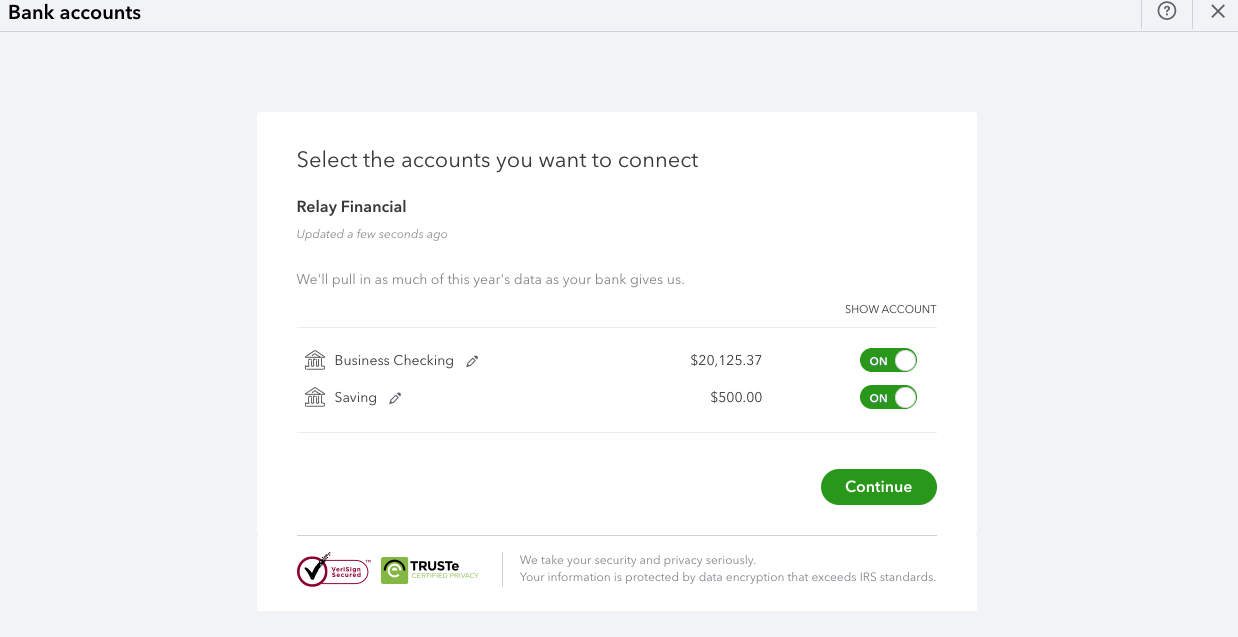 * The location for Bank accounts may vary depending on the type of account you have with QuickBooks. The images represent a small business account.
Things to know
Only Settled transactions will appear on QuickBooks.

QuickBooks does not sync bank account name changes completed in Relay. The changing of a bank account name has to be done on both the Relay and QuickBooks websites.