If you believe your card is lost or is being used by an unauthorized person, you can freeze your card. You also have the option to terminate your card by reaching out to our Support Team. It is recommended that you only terminate the card if it is determined that the card has been compromised or cannot be recovered.
To freeze your card
Go to the Cards tab once logged into Relay.

Select the card you would like to freeze or terminate.

Click Edit in the top right-hand corner of the screen.

On the edit page, click the Freeze button. To terminate, follow the next step.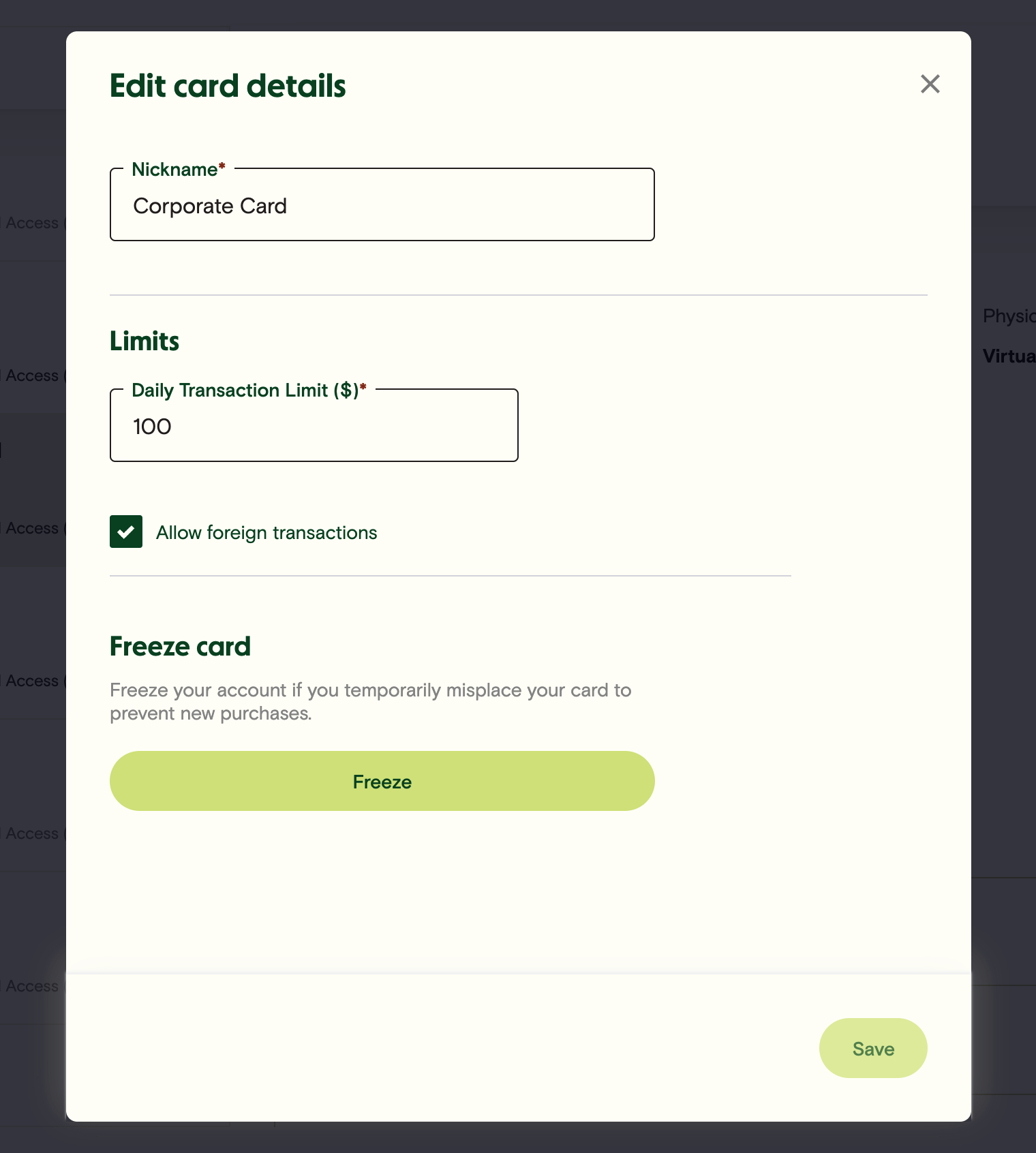 You can "unfreeze" the card, which will re-activate it, by clicking Unfreeze.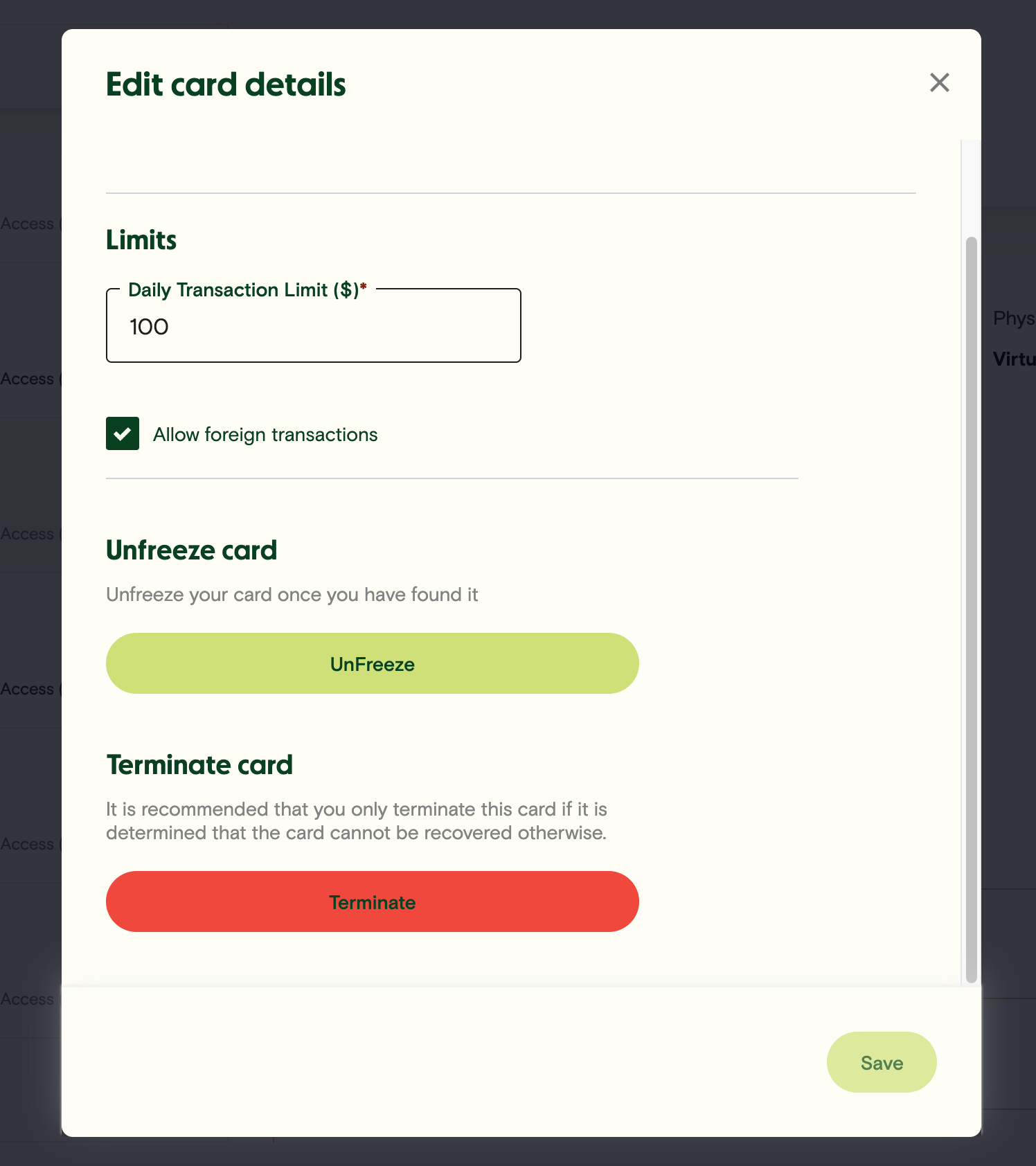 Freezing a Card
A frozen card will not be able to process any transactions until it is unfrozen. You can leave a card as frozen for as long as you'd like. 
We recommend freezing a card if the card is believed to be misplaced or temporarily lost.
Terminating a Card
A terminated card will not be able to process any transactions ever again. This action cannot be reversed. 
If you are terminating a card, please be sure you want to terminate it. Cards are usually terminated if a user believes that their card has been permanently compromised or if they are sure they will never use the card again.