Once you create more than one checking account on Relay, you can easily move funds from one account to the other, and even set up recurring transfers between your checking accounts.
Sections in this article
How to Transfer Funds between Relay Checking Accounts
Select the Accounts tab once signed in.
In the upper right-hand corner, click Move Money.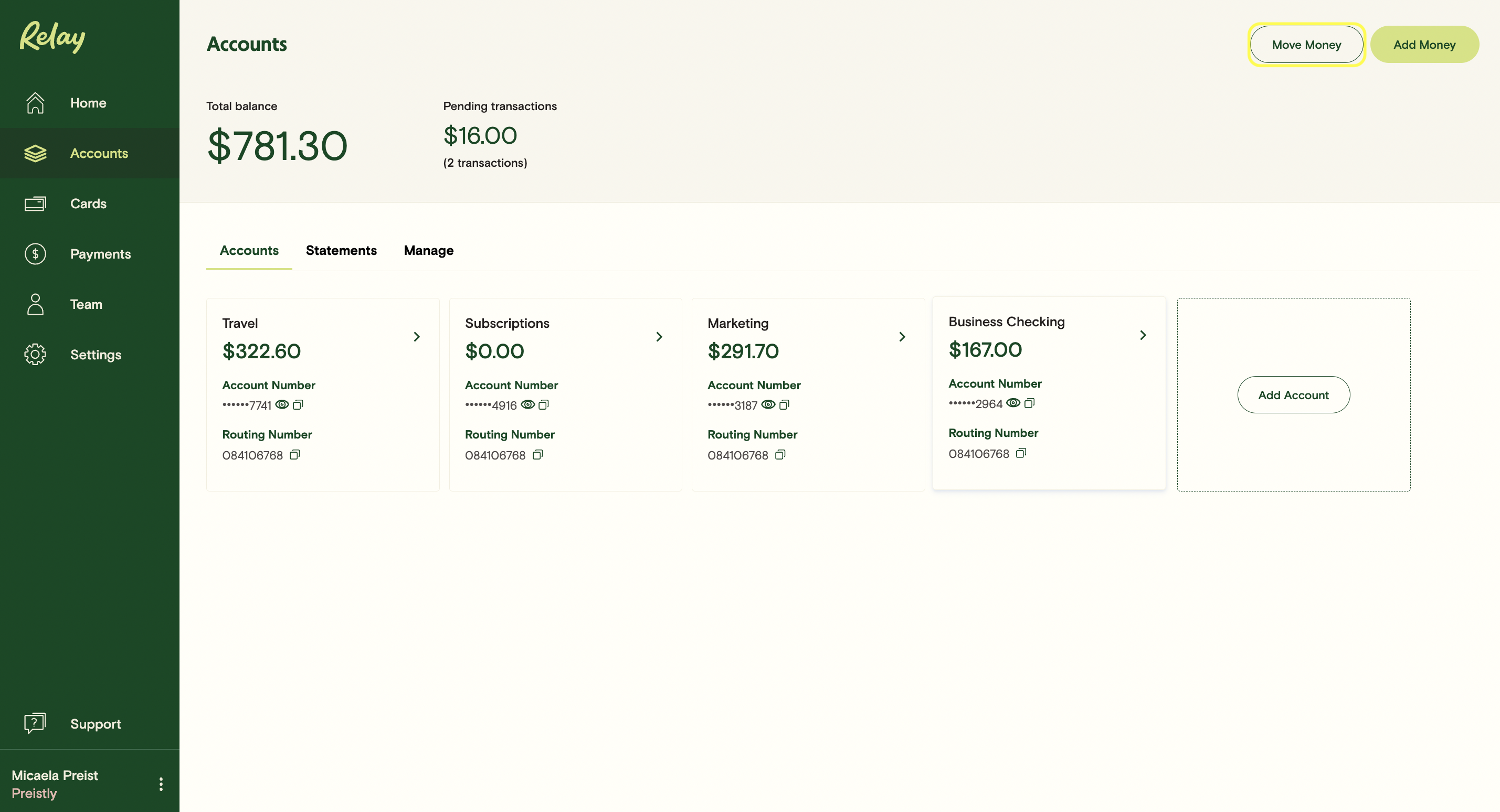 Select Transfer Money from the drop-down menu (if applicable).

Select the checking accounts you would like to transfer between and follow the instructions to complete the transfer.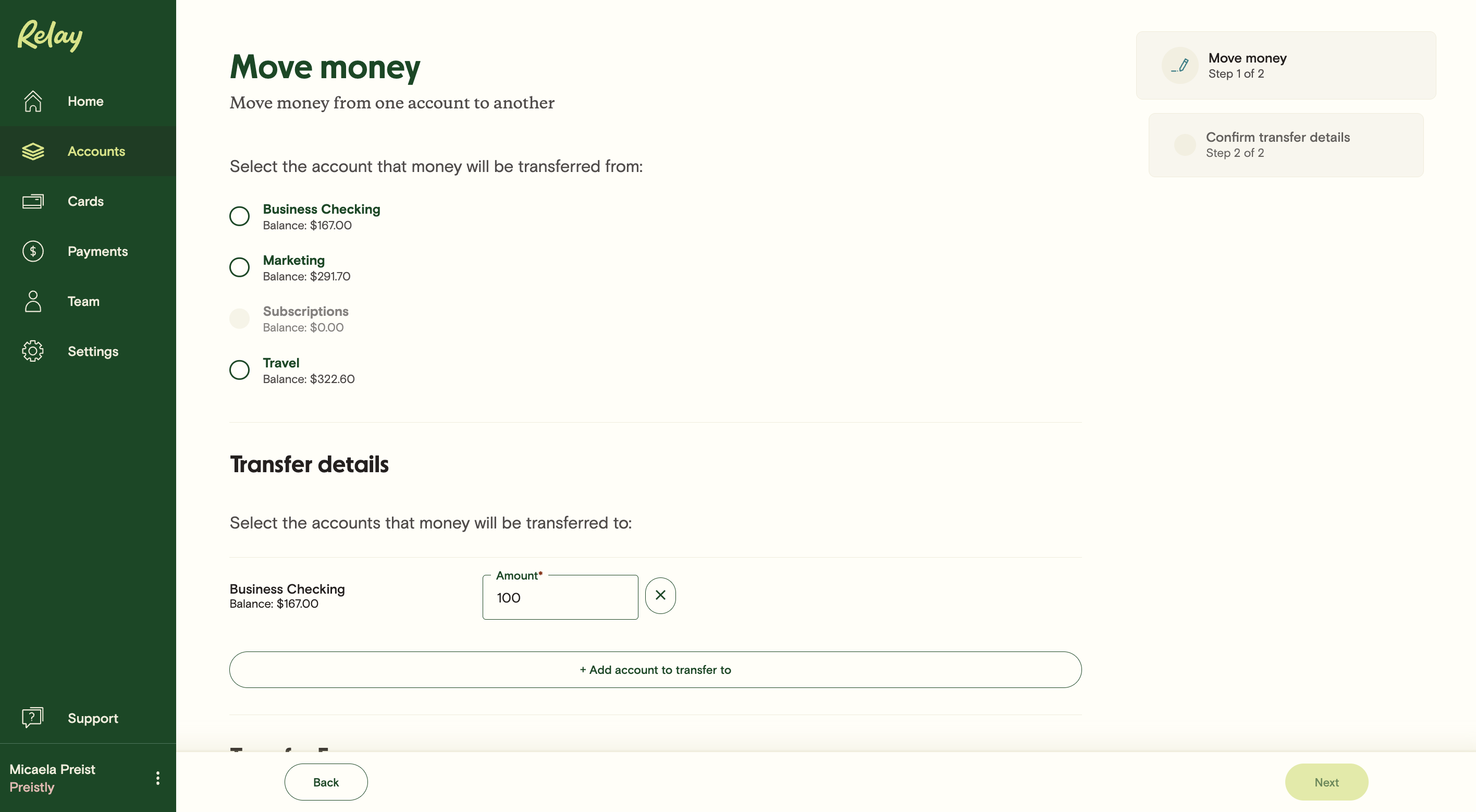 Confirm the transfer type (i.e., one-time or recurring). You can set up a recurring transfer by selecting it from the dropdown, setting the scheduled date of the first transfer, and how often the transfer is made.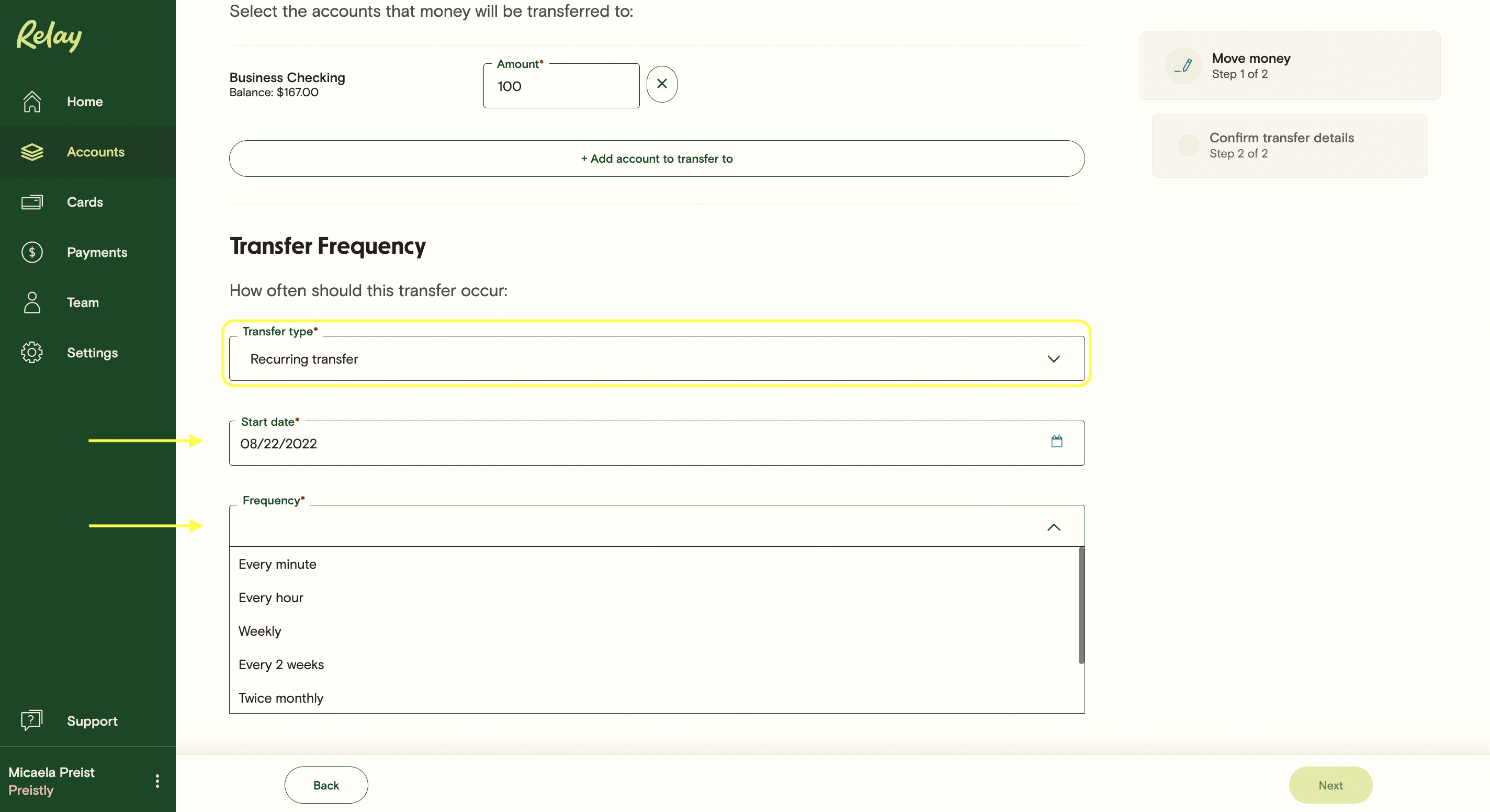 5. Lastly, you have the option to add an internal note, or memo, to any transfers made between your checking accounts.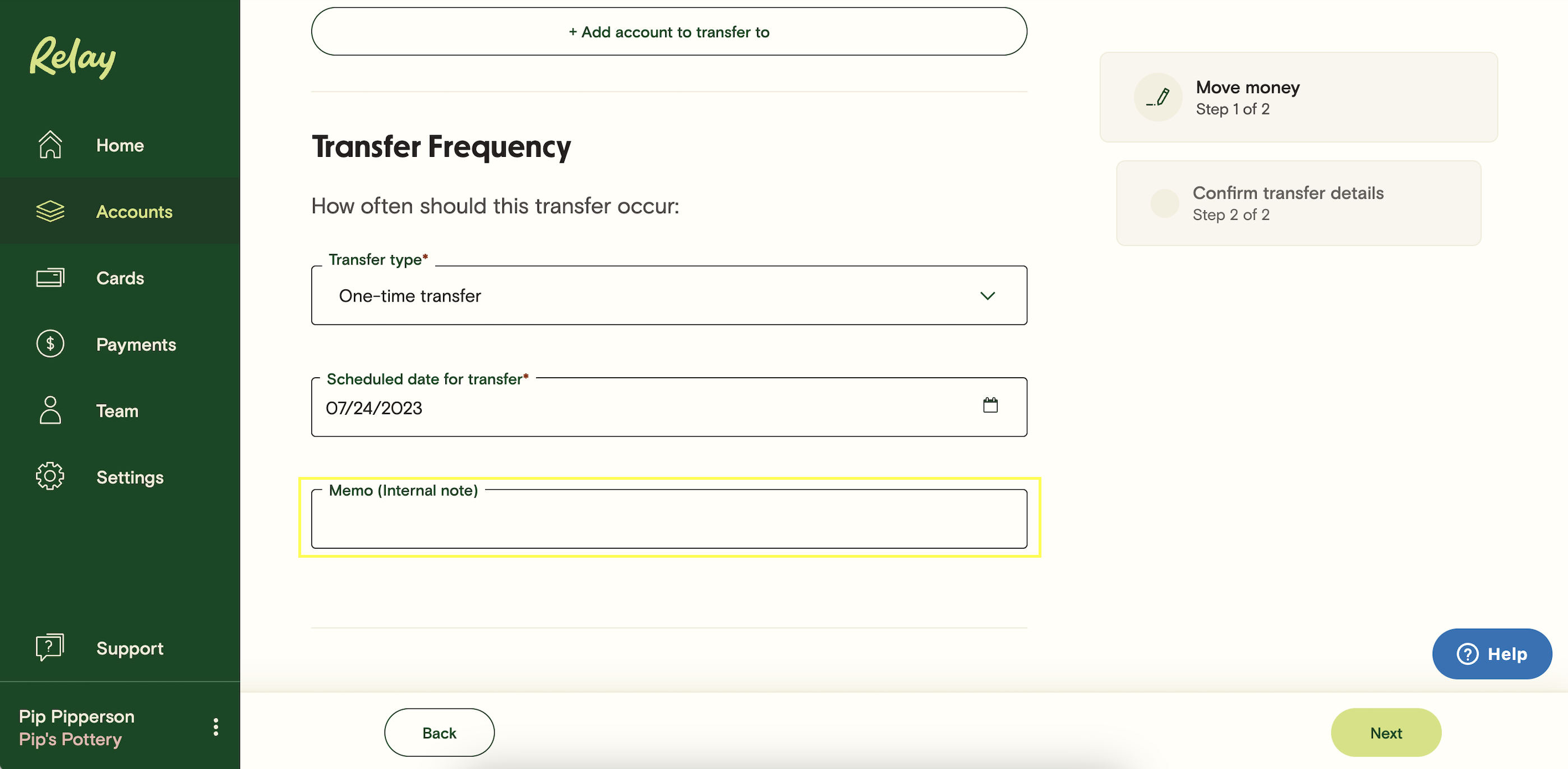 Things to know

If you're trying to make a transfer to a separate Relay business, you will need to initiate an ACH transfer. You can do so by setting up the recipient business as a payee in the sending business's account and then making the payment. What's great about this is these transactions typically settle much faster compared to the standard ACH timeline of 1-2 business days!

Relay will nullify any options that are not applicable. If you attempt to transfer more money than is available from the selected checking account, you will receive a message telling you the total must not be greater than the balance of the checking account, and you will not be able to click next.

Internal transfer memos are not required but are always recommended for cleaner bookkeeping!