Once you create more than one bank account on Relay you can move funds from one account to the other easily.
To transfer funds between checking accounts:
Select the Accounts tab once signed in.
In the upper right-hand corner, click Move Funds.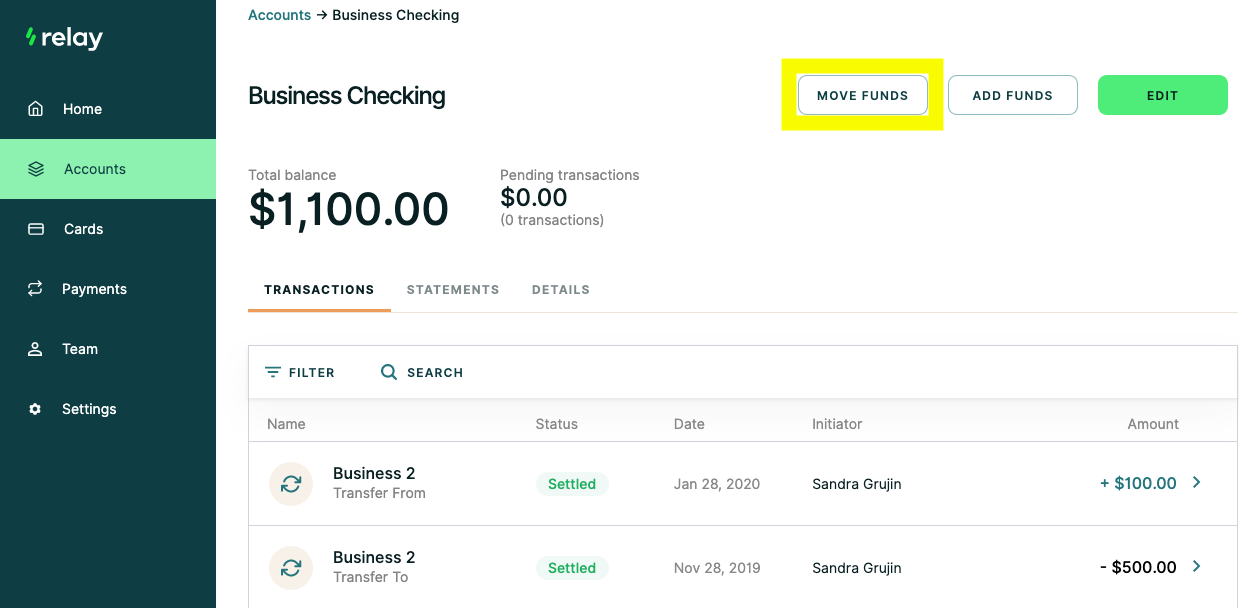 Select the checking accounts you would like to transfer between and follow the instructions to complete the transfer.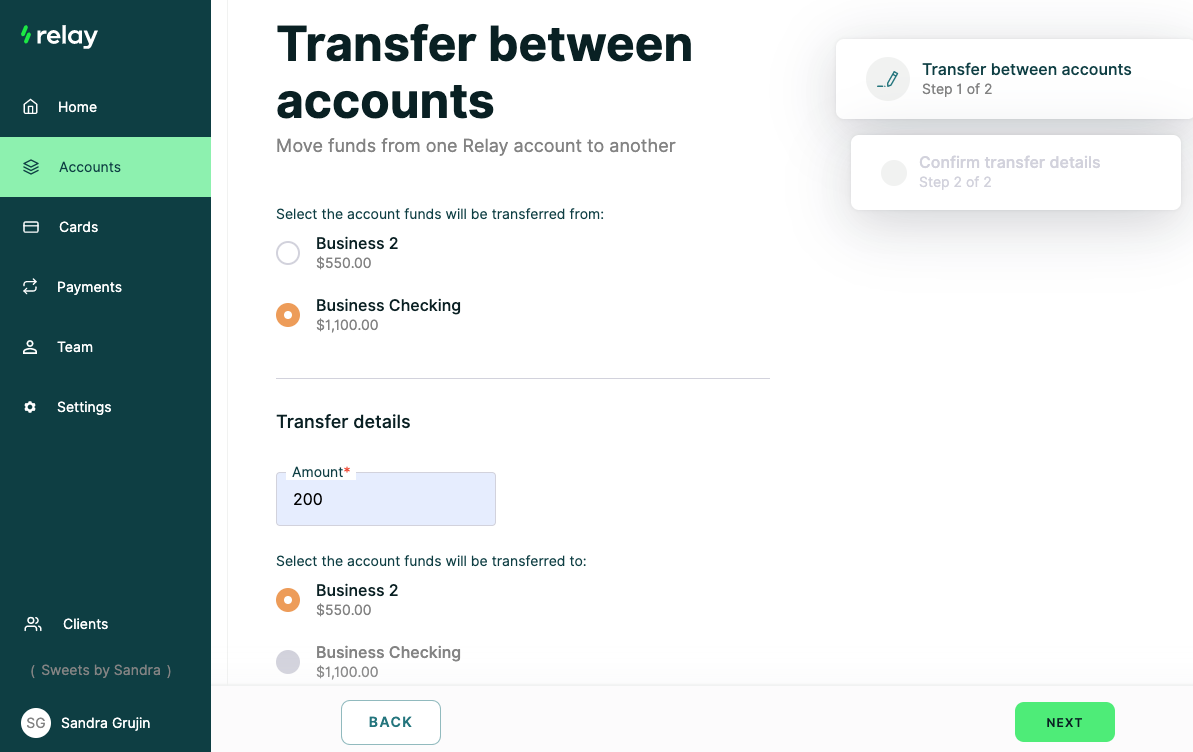 Relay will nullify any options that are not applicable. For example, in the screenshot above, "Business Checking" is greyed out in the Transfer Details section because "Business Checking" is the origin account from which the transfer is initiated.
Questions? Get in touch with our Support Team at support@relayfi.com or 1 (888) 205-9304.