With this article, you will be able to find your account and routing numbers in order to receive payments.
When sharing your Account and Routing numbers, make sure to also share your Business Name or Name of the Beneficial owner(s) or Doing Business As (DBA) as it appears in Relay. Making sure these are correct will ensure your payments are received successfully and on time.
Finding your Account and Routing Numbers:
Under the Accounts tab, look for the checking account name you would like the account and routing number for. Click on the Details tab.

Click the eye icon beside each set of hidden numbers to view them.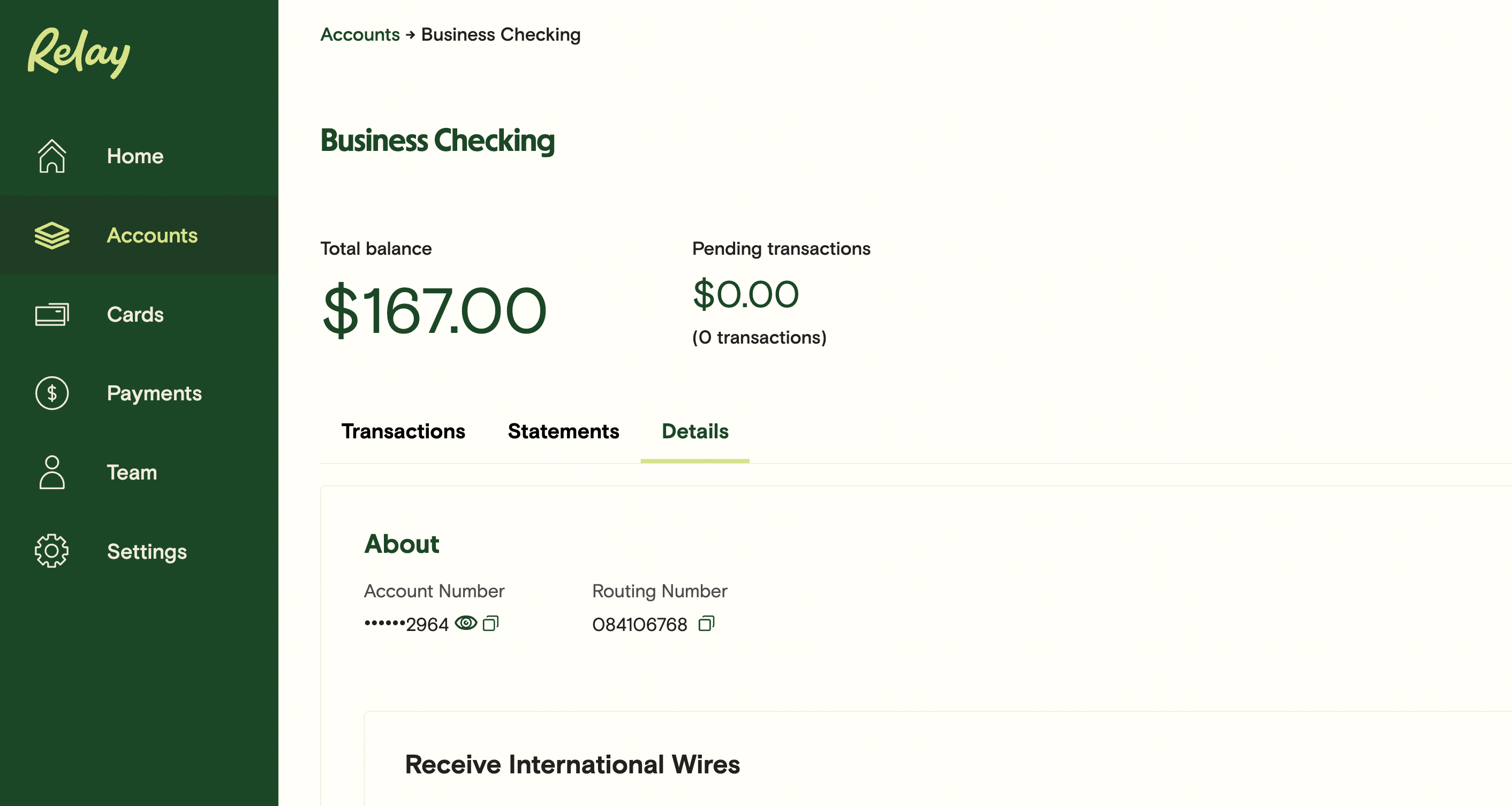 You can copy a number by clicking the double square icon.