With this article, you will be able to navigate your transactions with ease.
Finding the Transactions page:
Go to the Accounts tab.

Select the bank account you would like to view.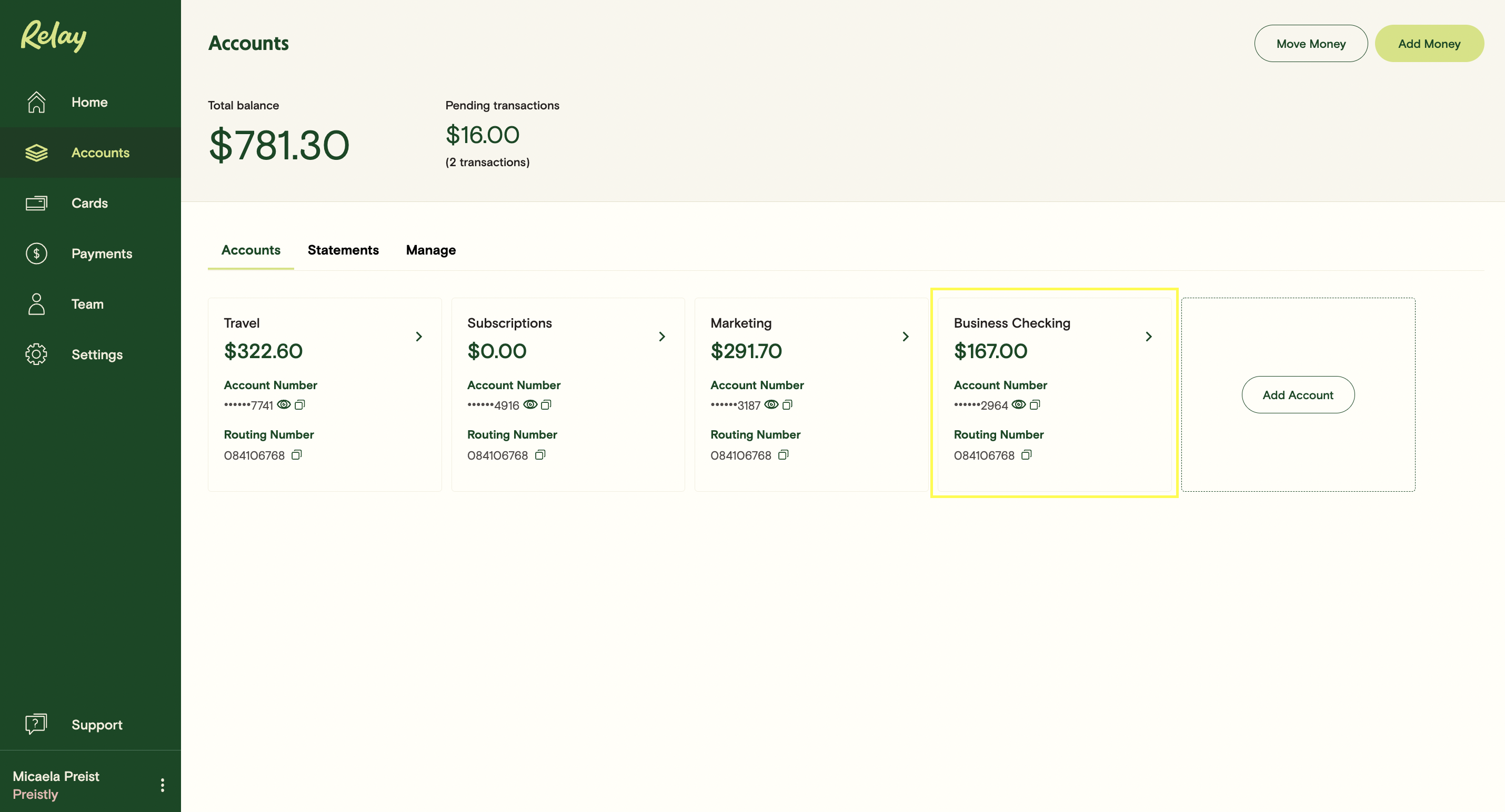 You will be redirected to the bank account's Transactions page.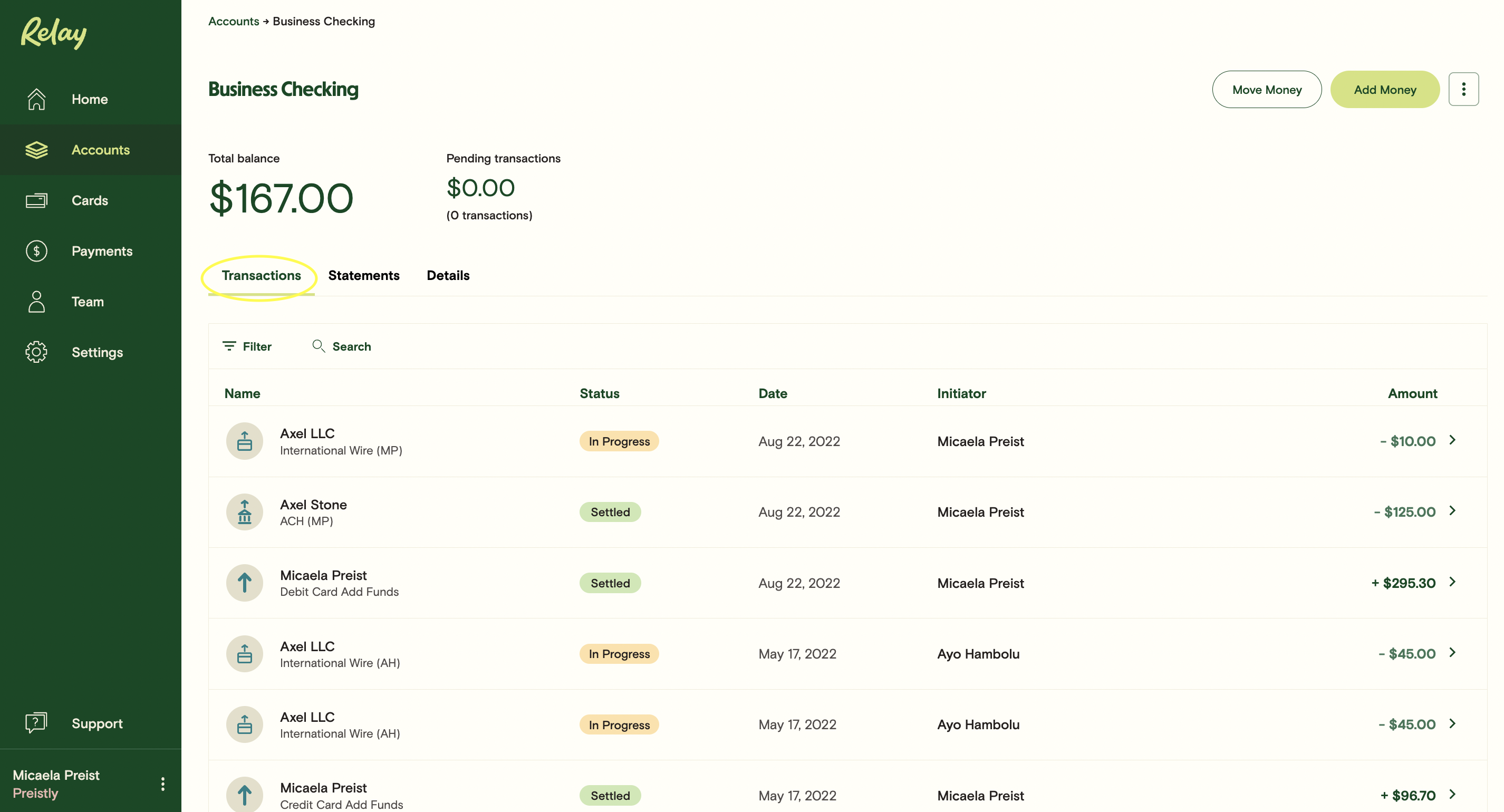 Transaction Details
If you click on a certain transaction, you will see its details appear on the right-hand side of the screen. These details include viewing who initiated the payment.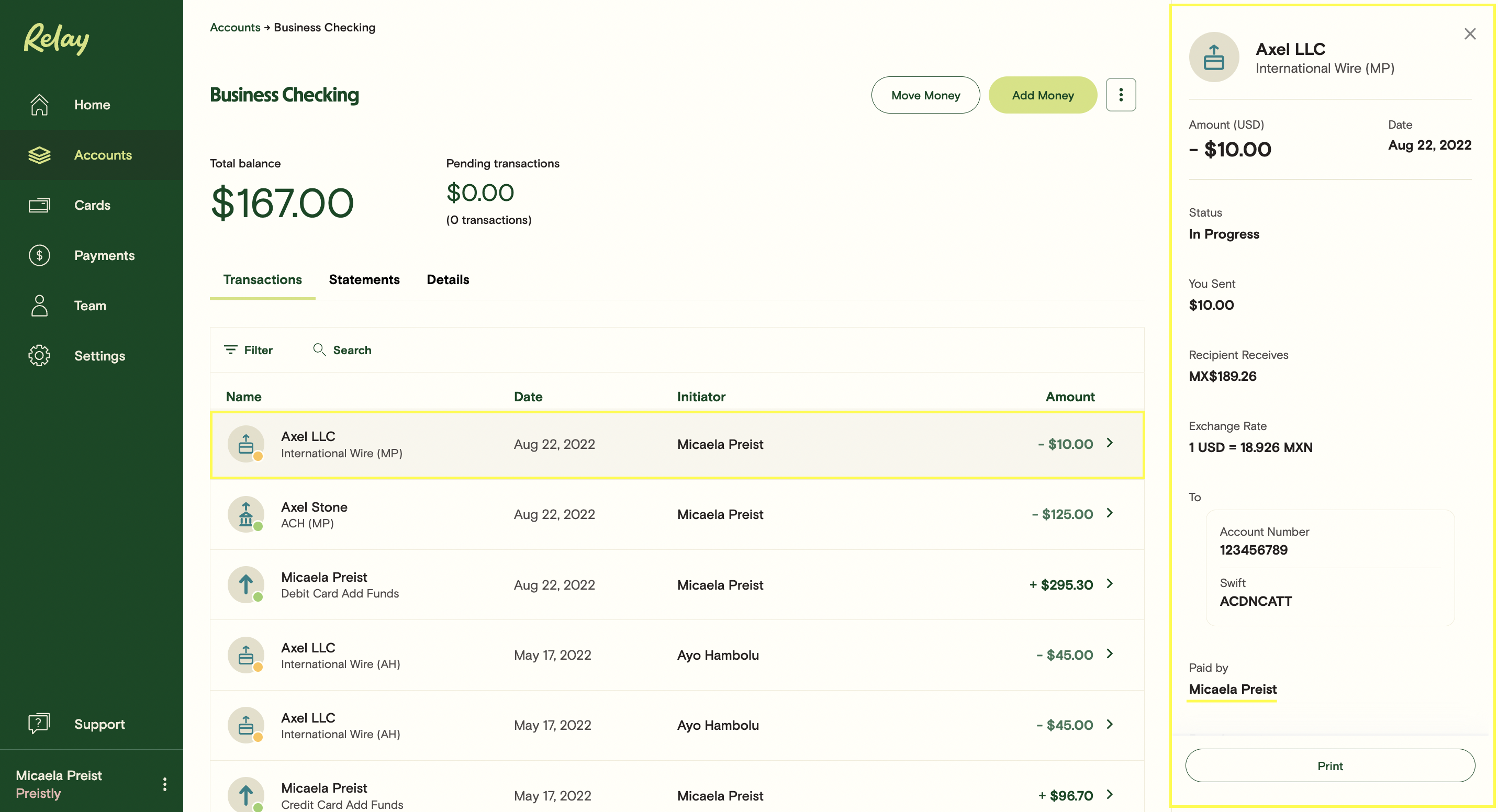 With card payments, the details show the merchant paid, the category of good or service received, and its address, among other information.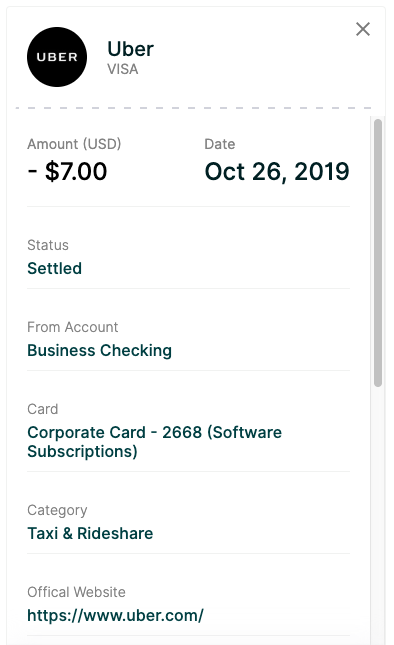 You can also search for transactions by payment type, merchant, card name, or initiator.