If you are experiencing connectivity issues between your Relay and Xero accounts, please follow the instructions below to reset the connection. This can be a helpful step to re-establish the flow of transaction data to Xero if a sync failure occurs.
How to reset your Xero bank feed:
In the Settings tab, click Integrations > Edit on the far right of the Xero logo.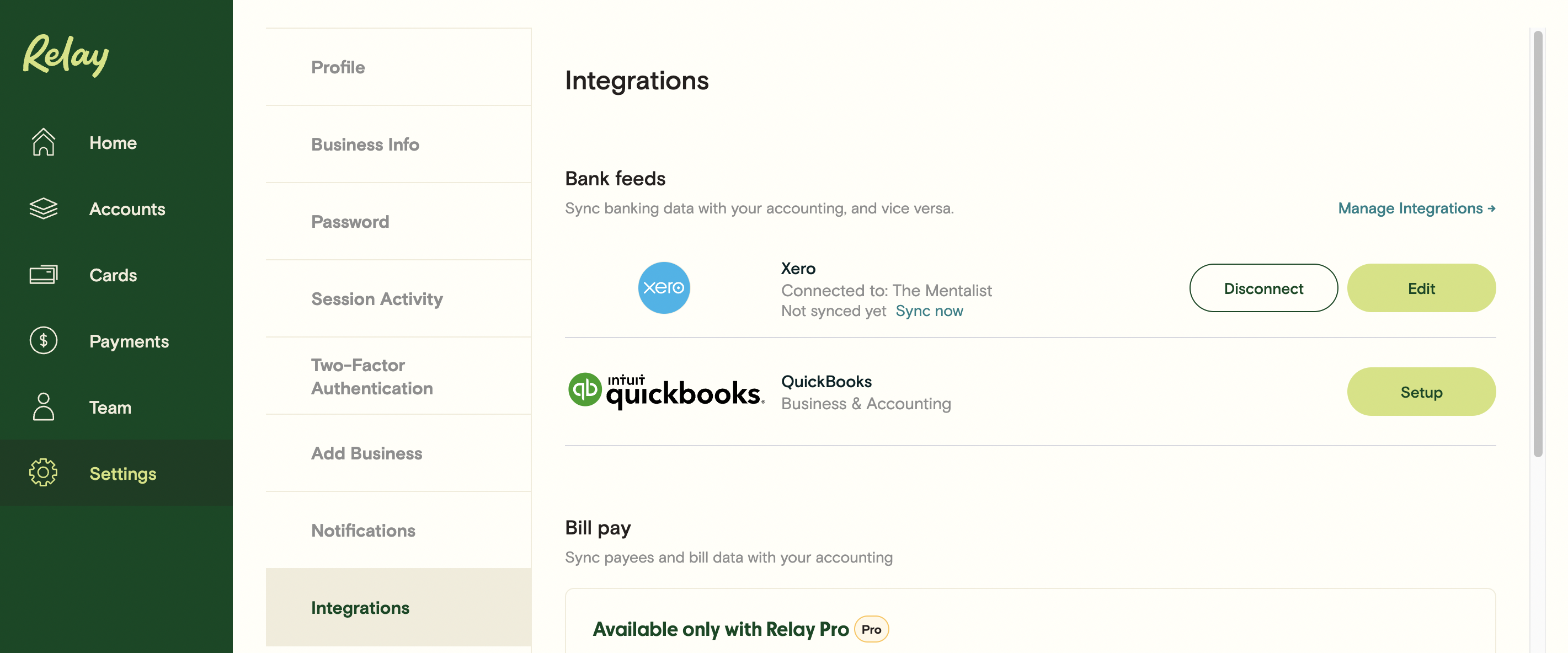 Deselect all bank accounts and click Save.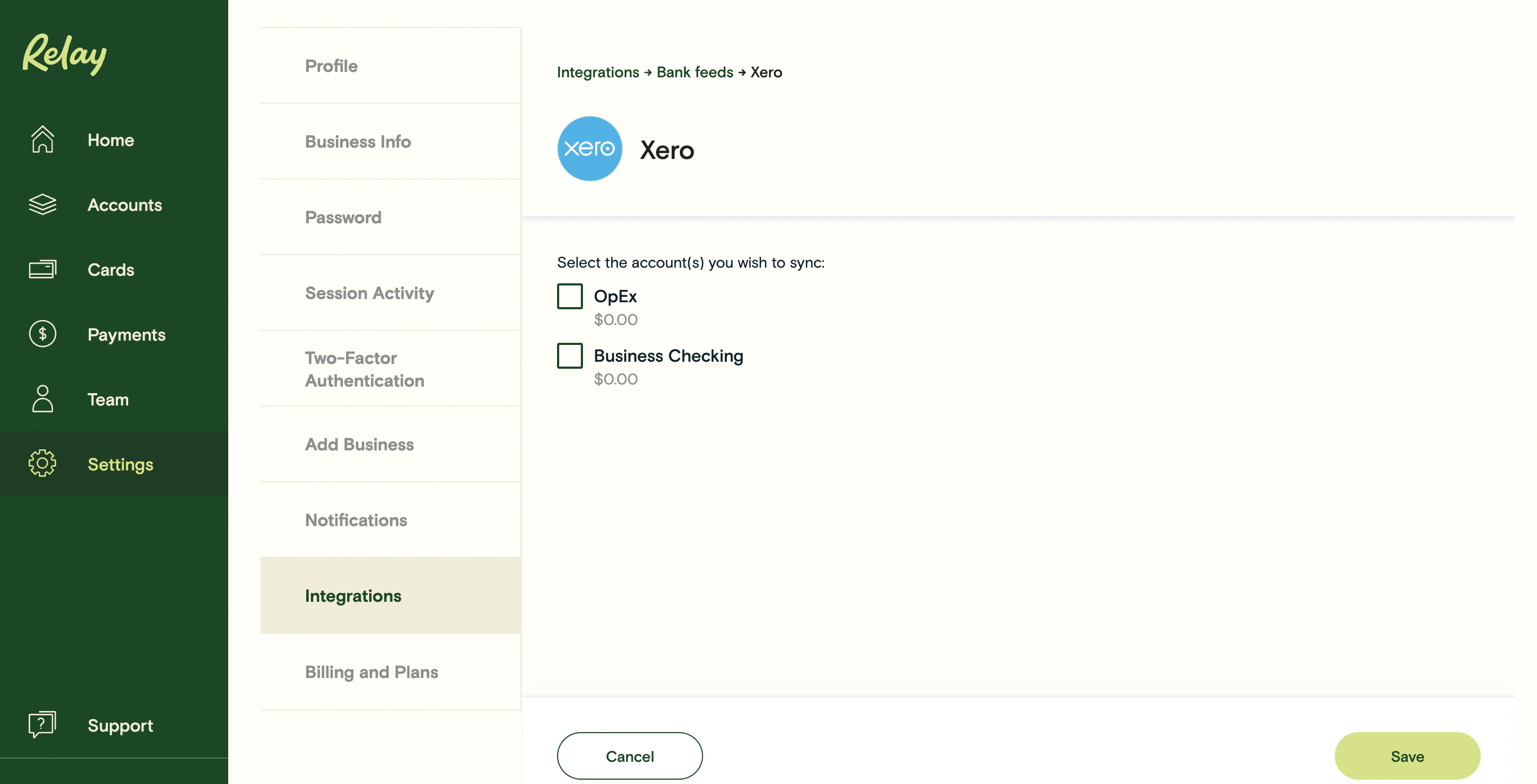 Refresh the page.

Return to Integrations, click Edit, select the desired accounts to sync to Xero and click Save.
Click Sync Now beside the Xero logo.