This article will show how to edit your card details. Please allow 10 minutes after making changes to your card before running a transaction to allow time for the update to go through the banking system.
To edit your card details
Go to the Cards tab; then

Select the card you would like to edit.

On this page, you will see the option to edit the card nickname, your daily/monthly transaction and ATM withdrawal limits, and freeze or terminate your card. For physical cards, you will also see the option to change your card PIN.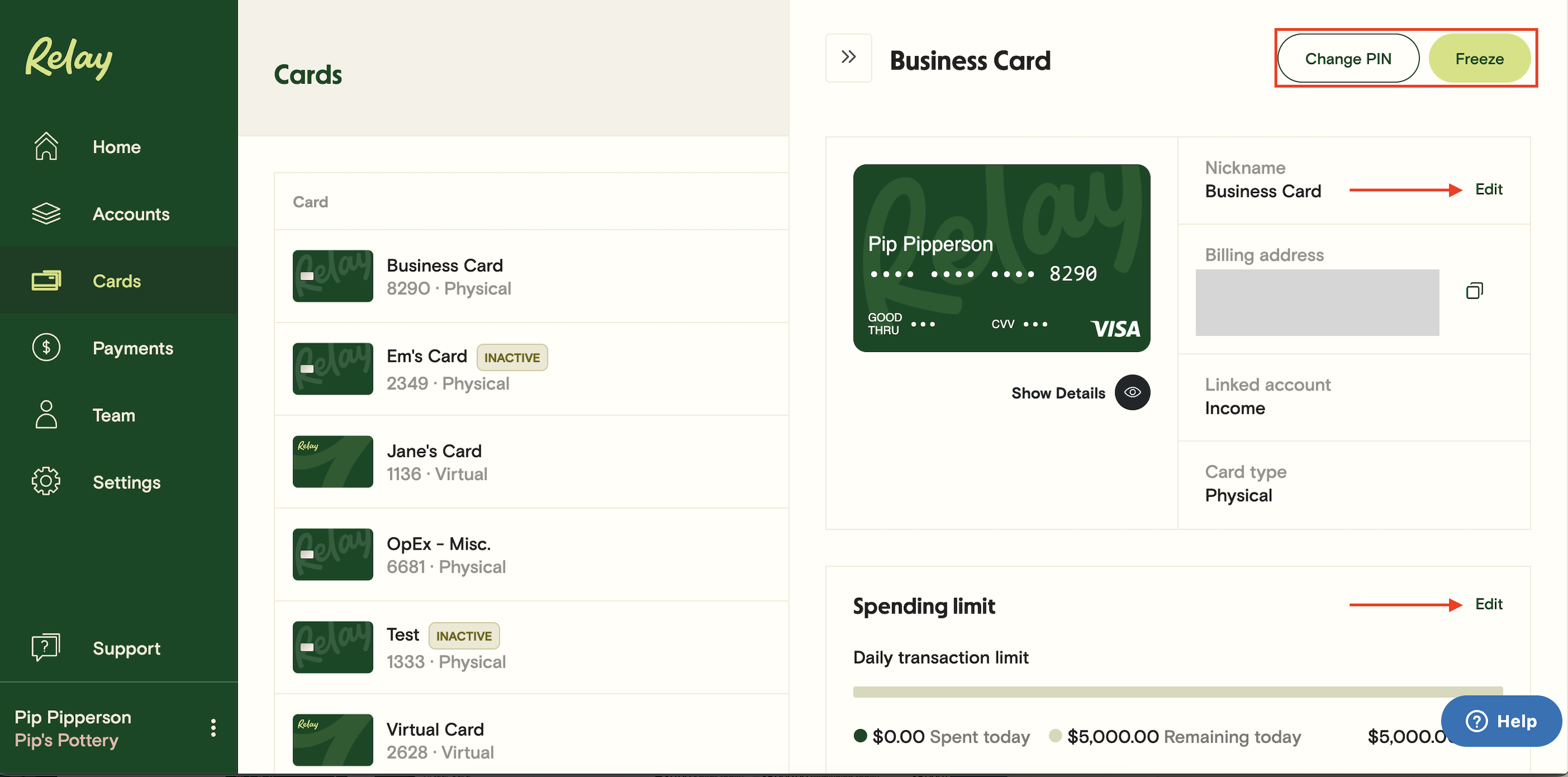 FAQ