Downloading Bank Statements:
Go to the Accounts tab, and click on the account you would like the statements from.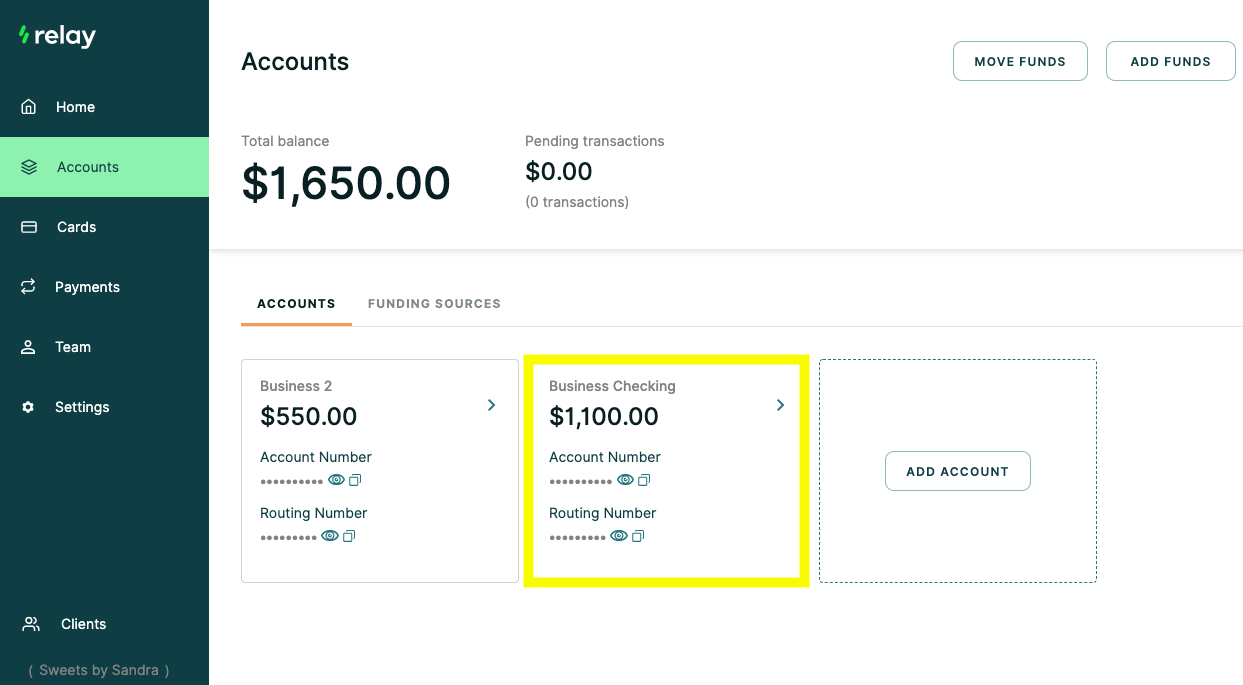 You will be taken to the transactions page of the bank account, beside Transactions underneath the total balance, click Statements.
On the Statements page, select the statements you would like to download by clicking the boxes beside the month. Once you select all the desired statements, click the Download button under Statements.
You can download your statements as a PDF, CSV, or OFX file. Click the file type you would like and the download will begin.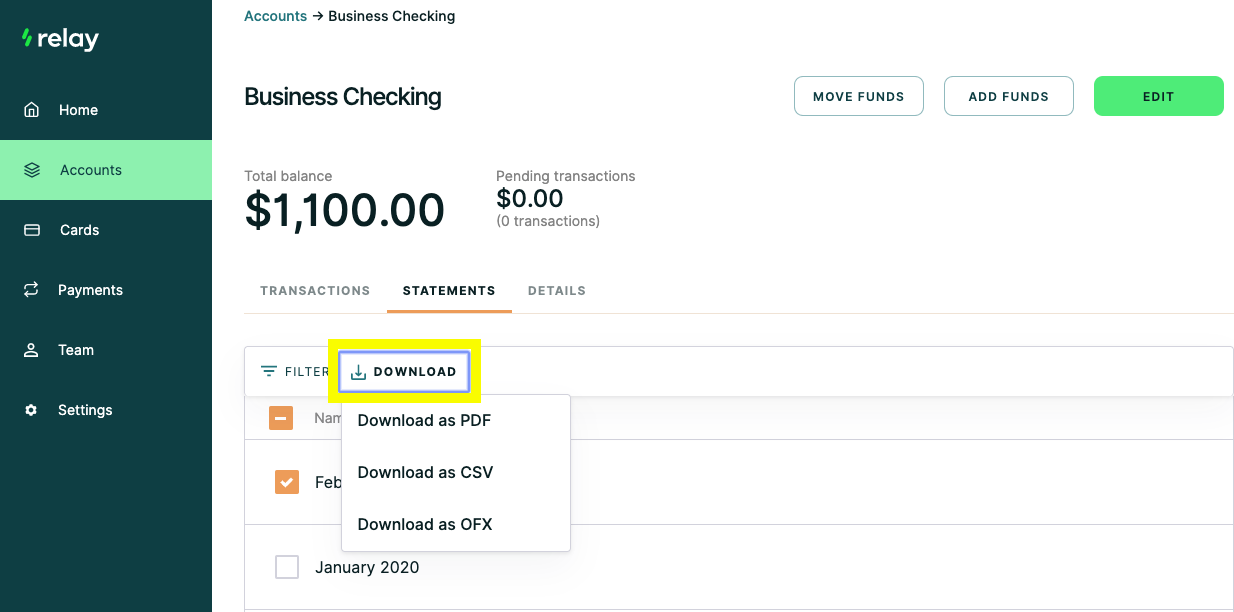 Questions? Get in touch with our Support Team at support@relayfi.com or 1 (888) 205-9304.