Once your firm is set up and verified on Relay you can start inviting clients! With this, you will be able to integrate client accounts to Xero or QuickBooks and assist in their banking needs all from your Relay portal.
To invite clients:
Log into your Relay account.

On the Clients page, click Invite Client in the top right-hand corner.
Enter the client's email and click Invite.
An email invite will be sent to the client. The client will be sent to the registration page to open an account with Relay with the invite link. The client will need to provide the required documents to complete registration. To see the full list of required documents and information to open an account with Relay, click here.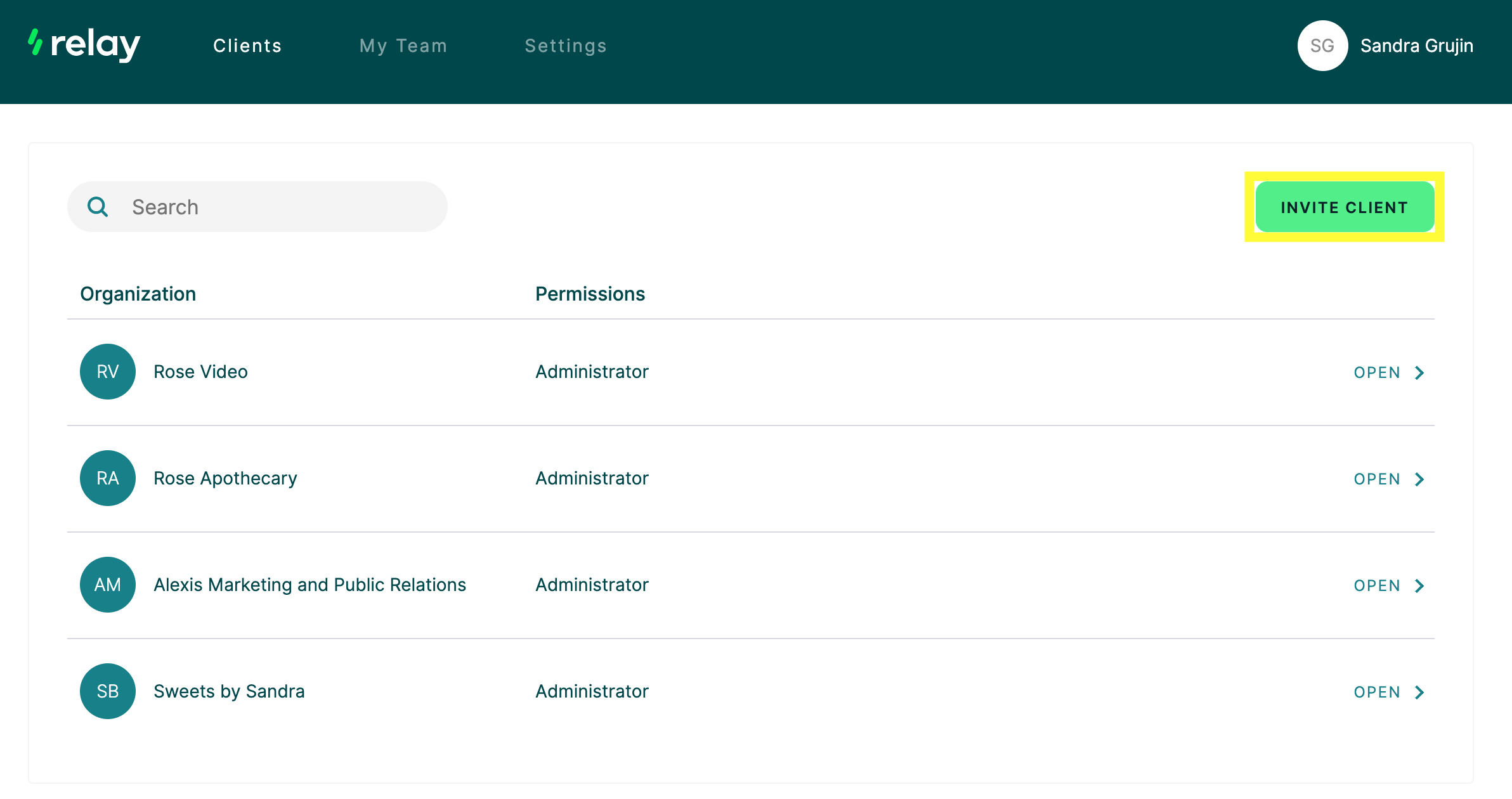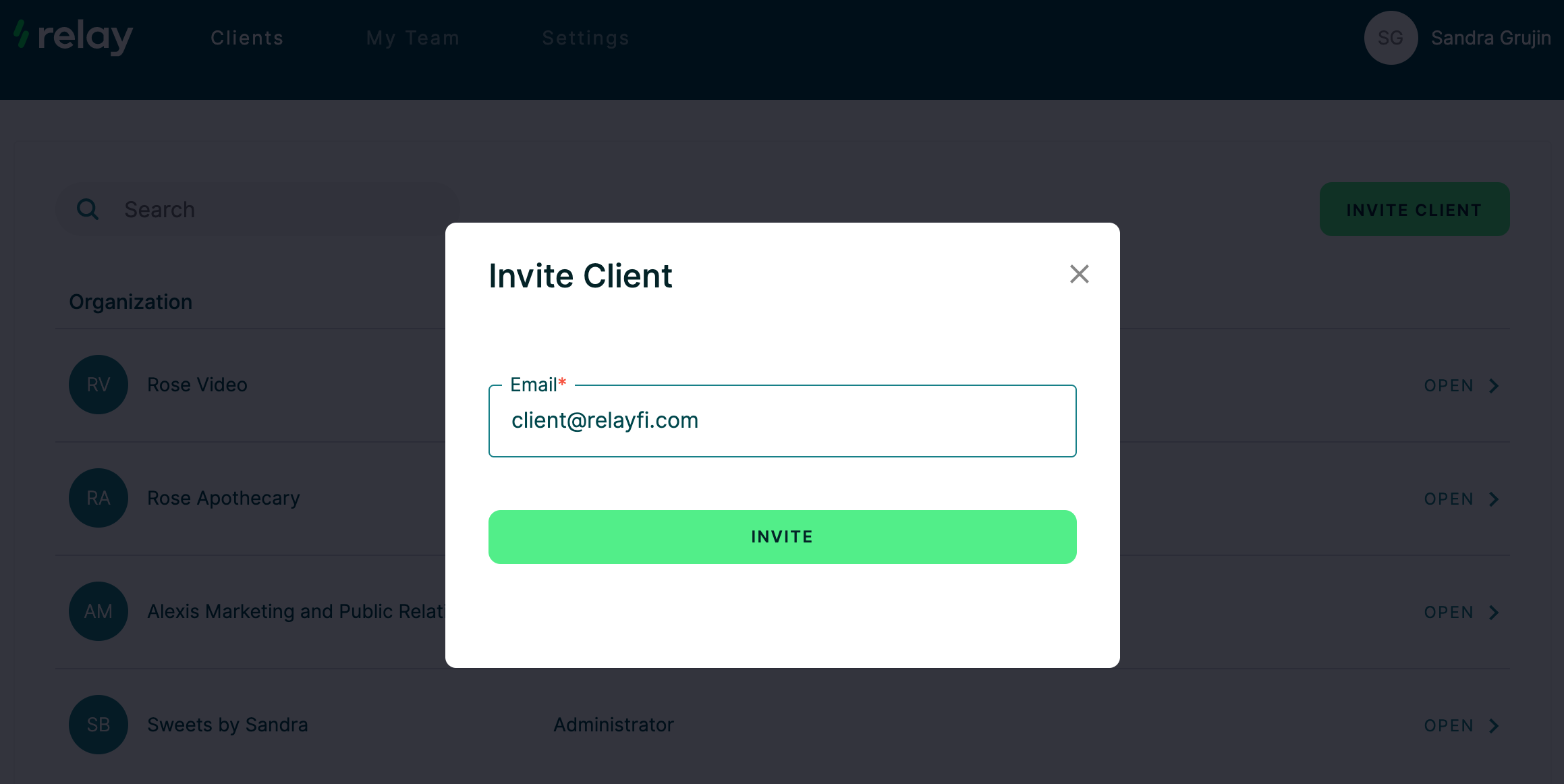 You can get to the Clients page by clicking Clients in the bottom left-hand corner of the screen, above your name and organization.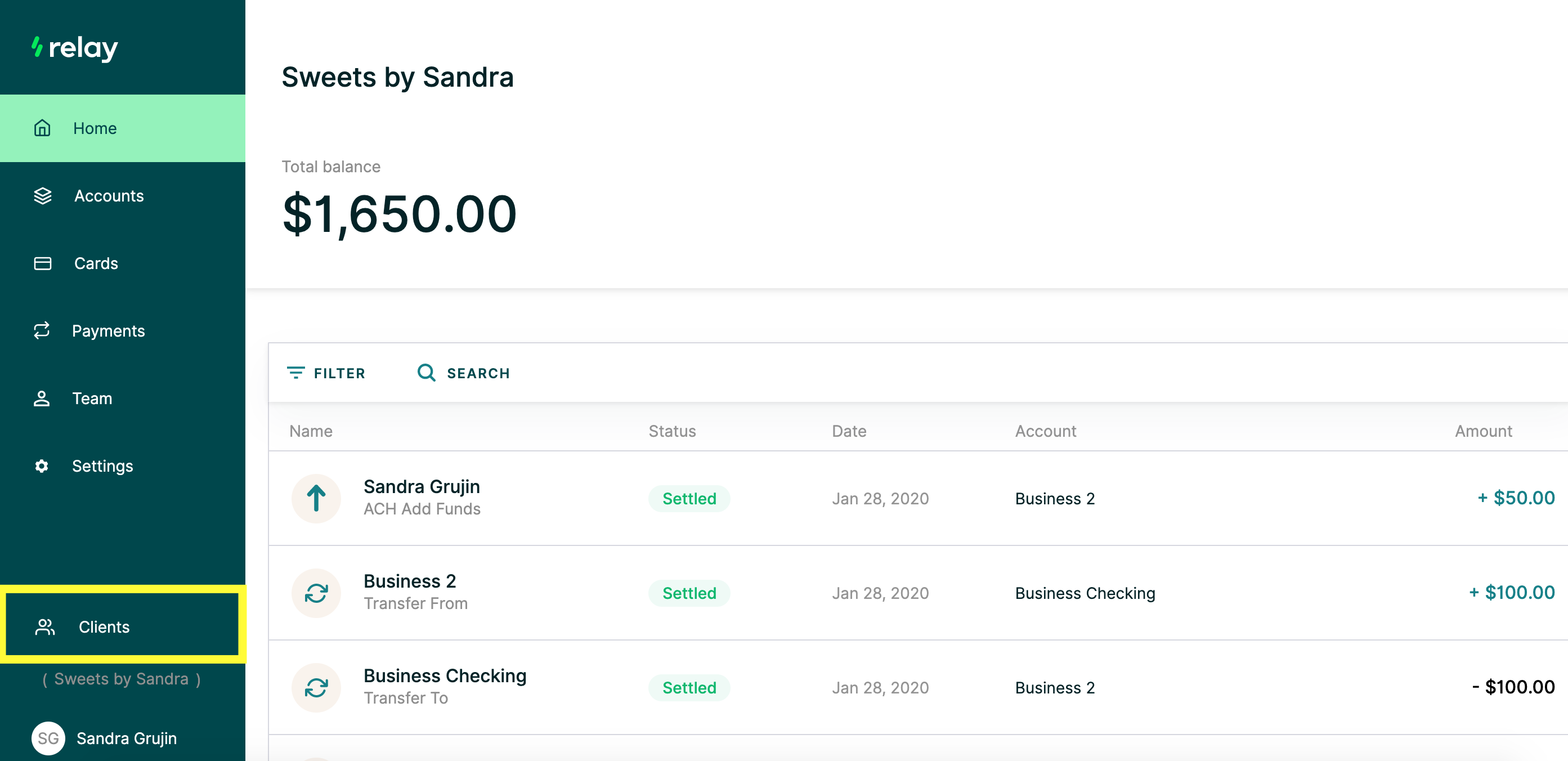 Resending or canceling invites:
Email invitation links will be valid for 4 weeks. If a client has not joined via the invite within the 4 weeks or can't find their invitation email, you can resend or cancel the invite.
On the Clients page, you have the option to select Resend or Cancel beside the email invite.
Canceling an invite will take the invite off the Clients bar and invalidate the link in the invite email. You will be able to use their same email to invite clients who were previously canceled.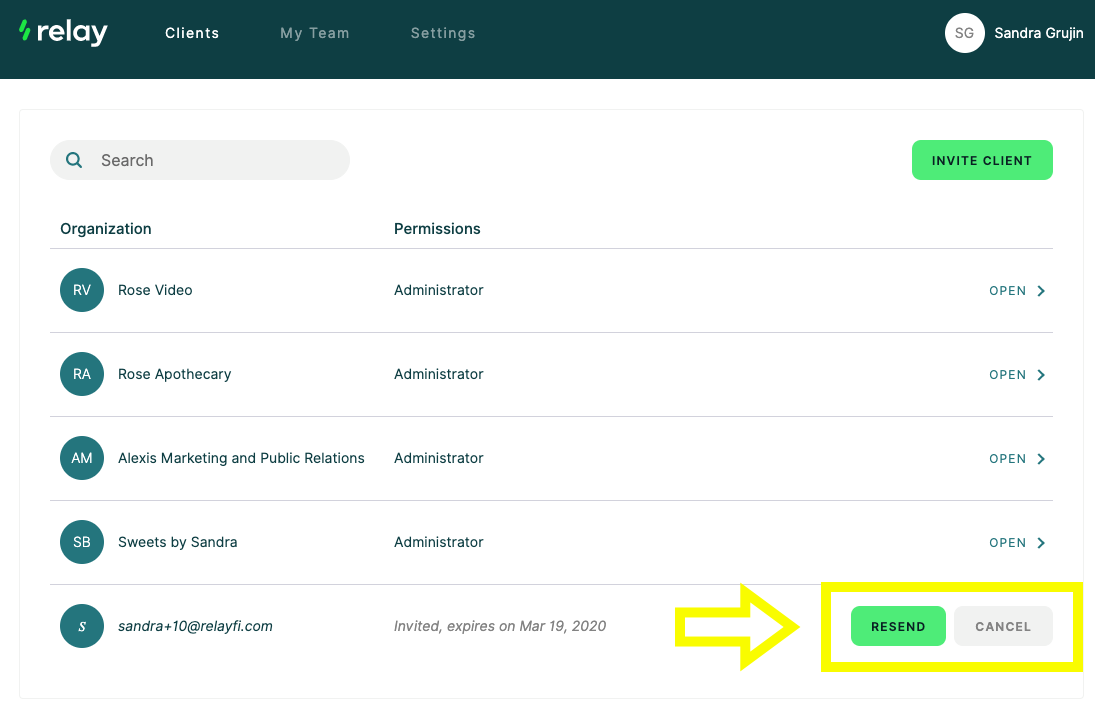 Questions? Get in touch with our Support Team at support@relayfi.com or 1 (888) 205-9304.