You can add team members to your firm page on Relay and assign them to clients. You can assign different permission levels depending on their tasks. If you would like to review all permission levels,
click here
.
Sections in this article
To invite staff to Relay
1. Log in to Relay to be automatically directed to the Clients page.*
2. Click on My Team in the top bar.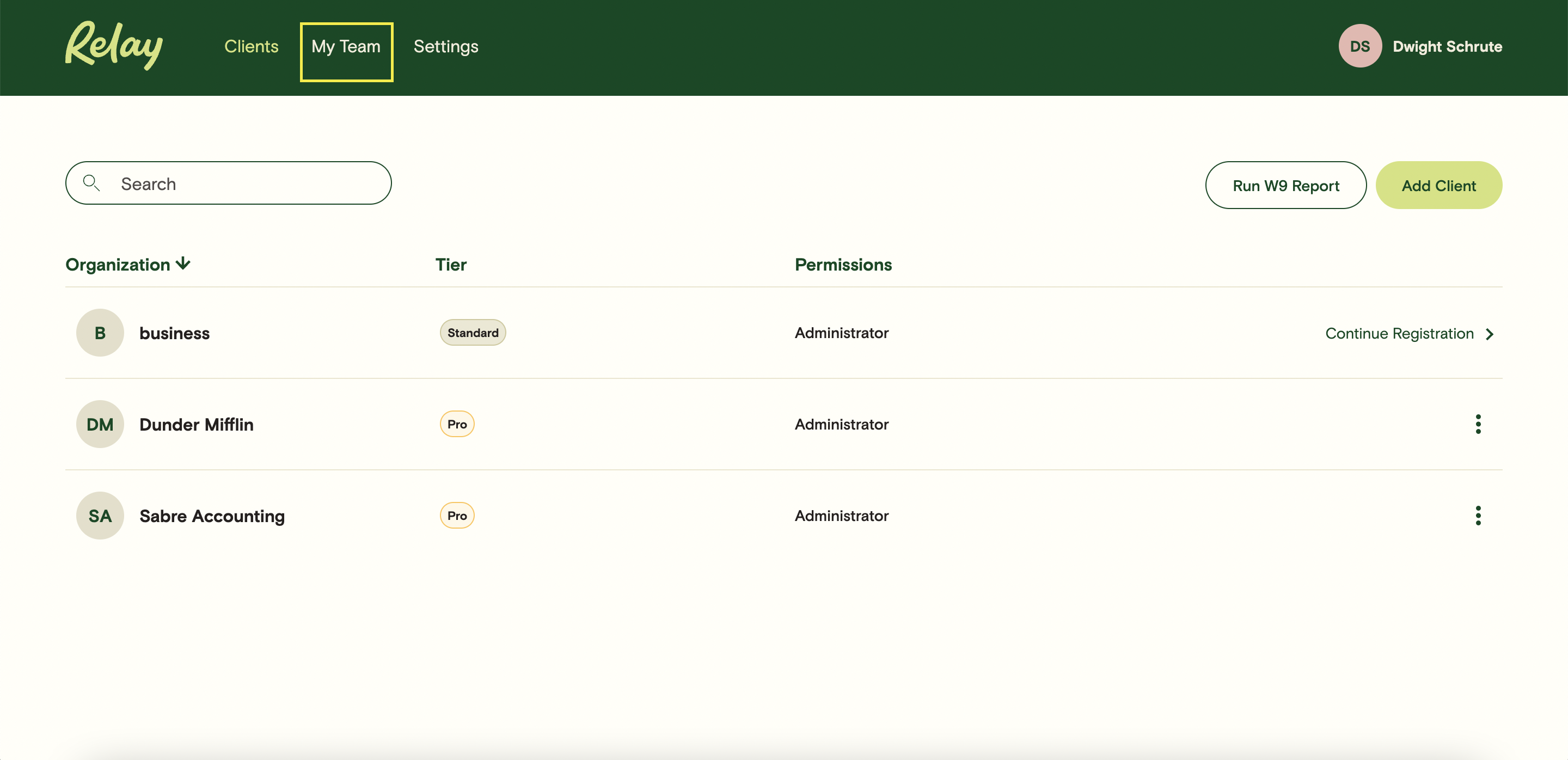 2. Click Invite Staff on the right-hand side of the page.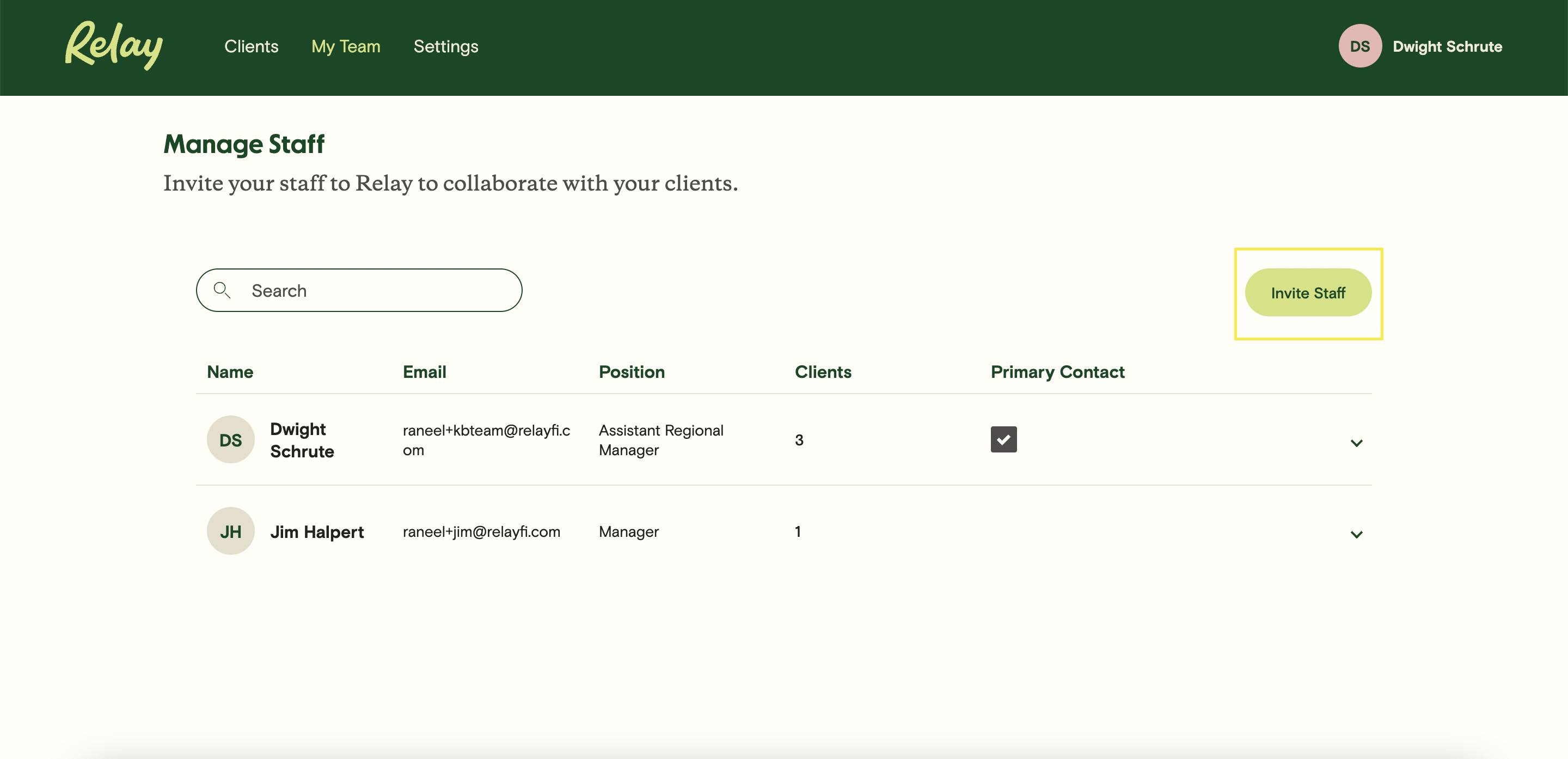 3. Enter in the team member's email and select the access role (Administrator or Staff). Staff have access to view other staff members and be provisioned with client access.
4. Once your team member signs up with Relay, you can assign clients to them.
Assigning Staff to Clients
1. Click on the My Team tab from the Clients page.
2. Open the drop-down menu from the far right-hand side of the staff's details.
3. Select Add Client in the far left-hand side of the drop-down menu.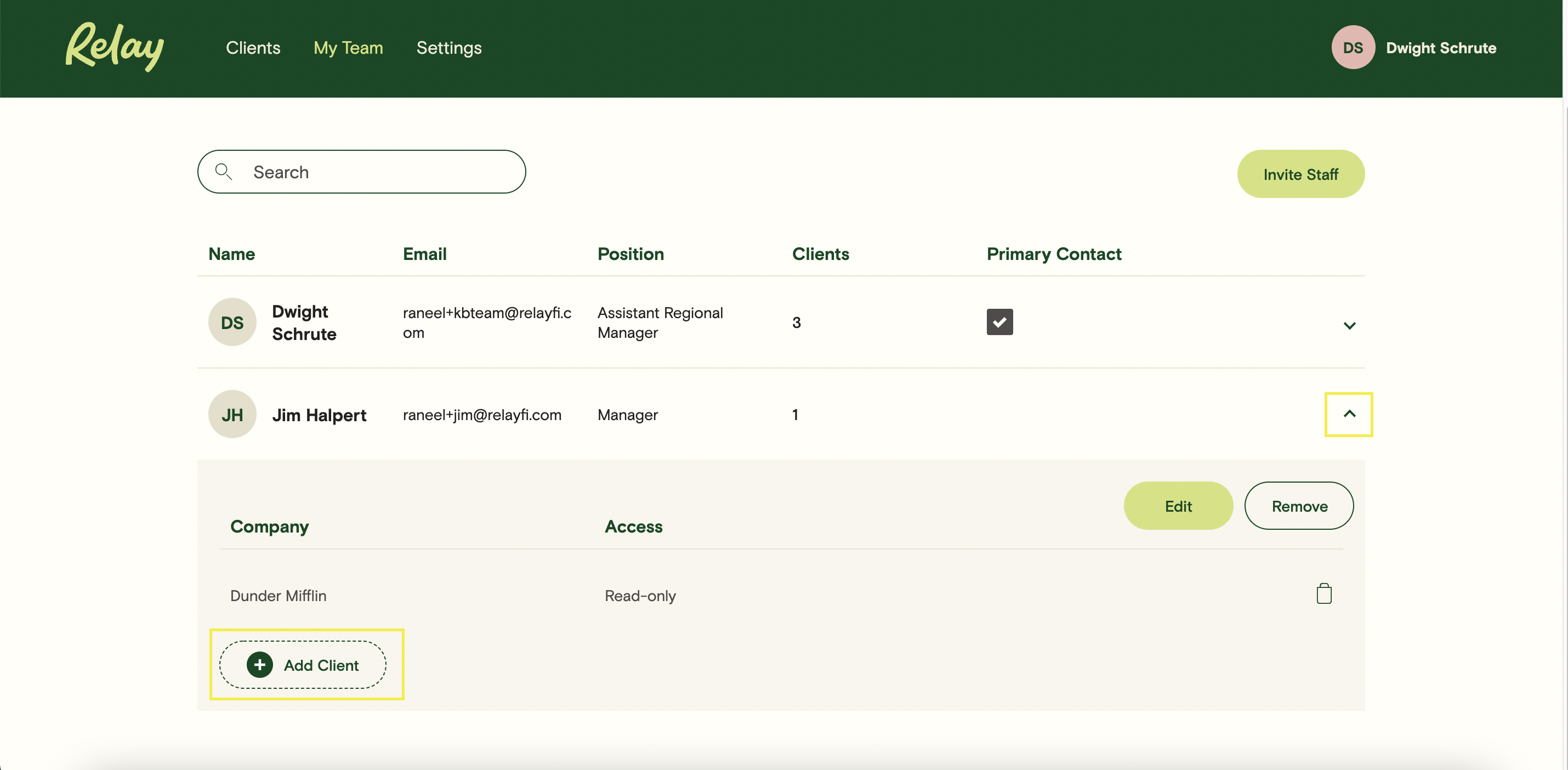 4. Select the client you wish to assign the staff member to and the access role. Each role explains the level of access permitted to the client's account.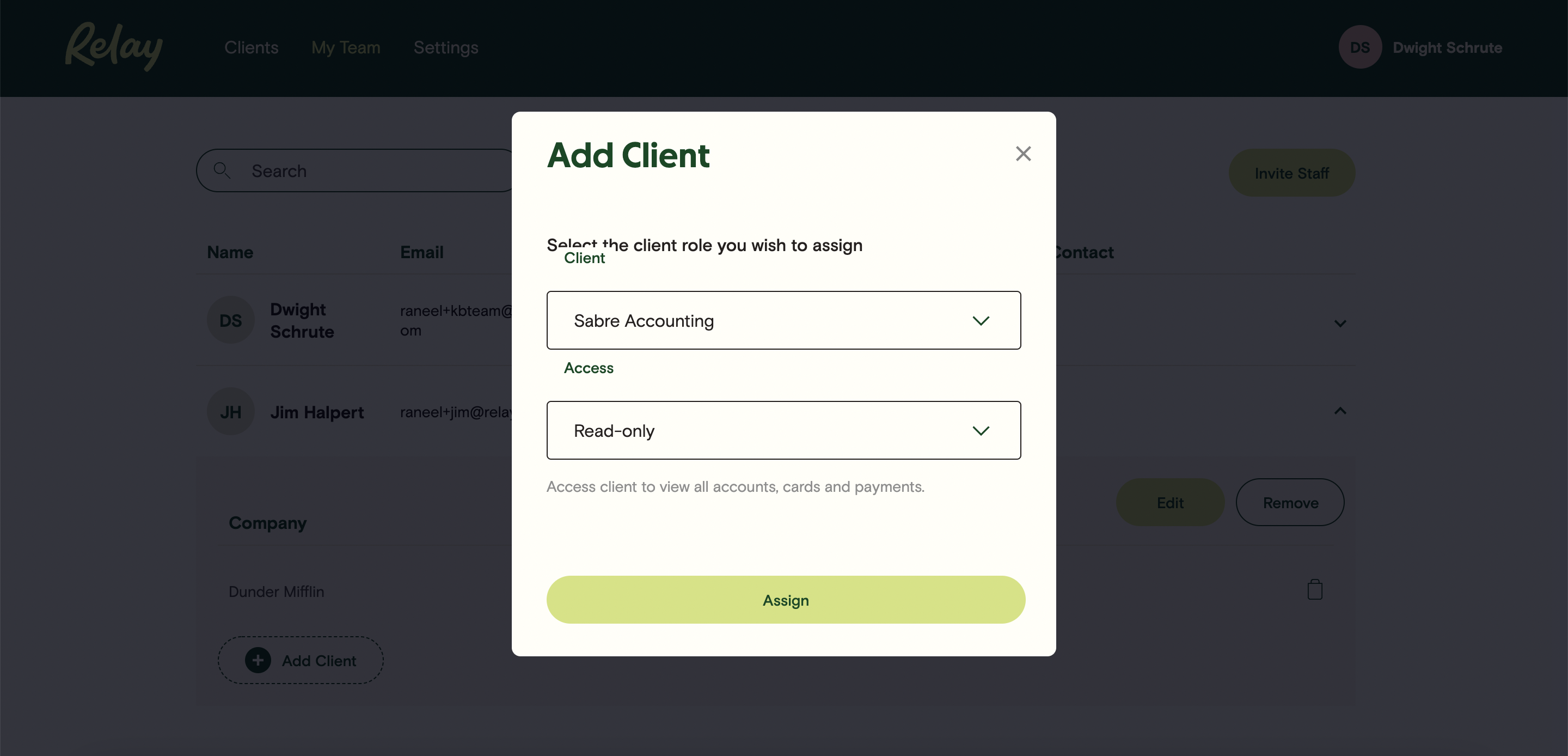 5. Once a staff member is assigned a client, the staff's access levels, and their clients are displayed in their drop-down menu.
6. You can delete staff connections to client accounts by clicking the trash can icon in the far-right of each client listed.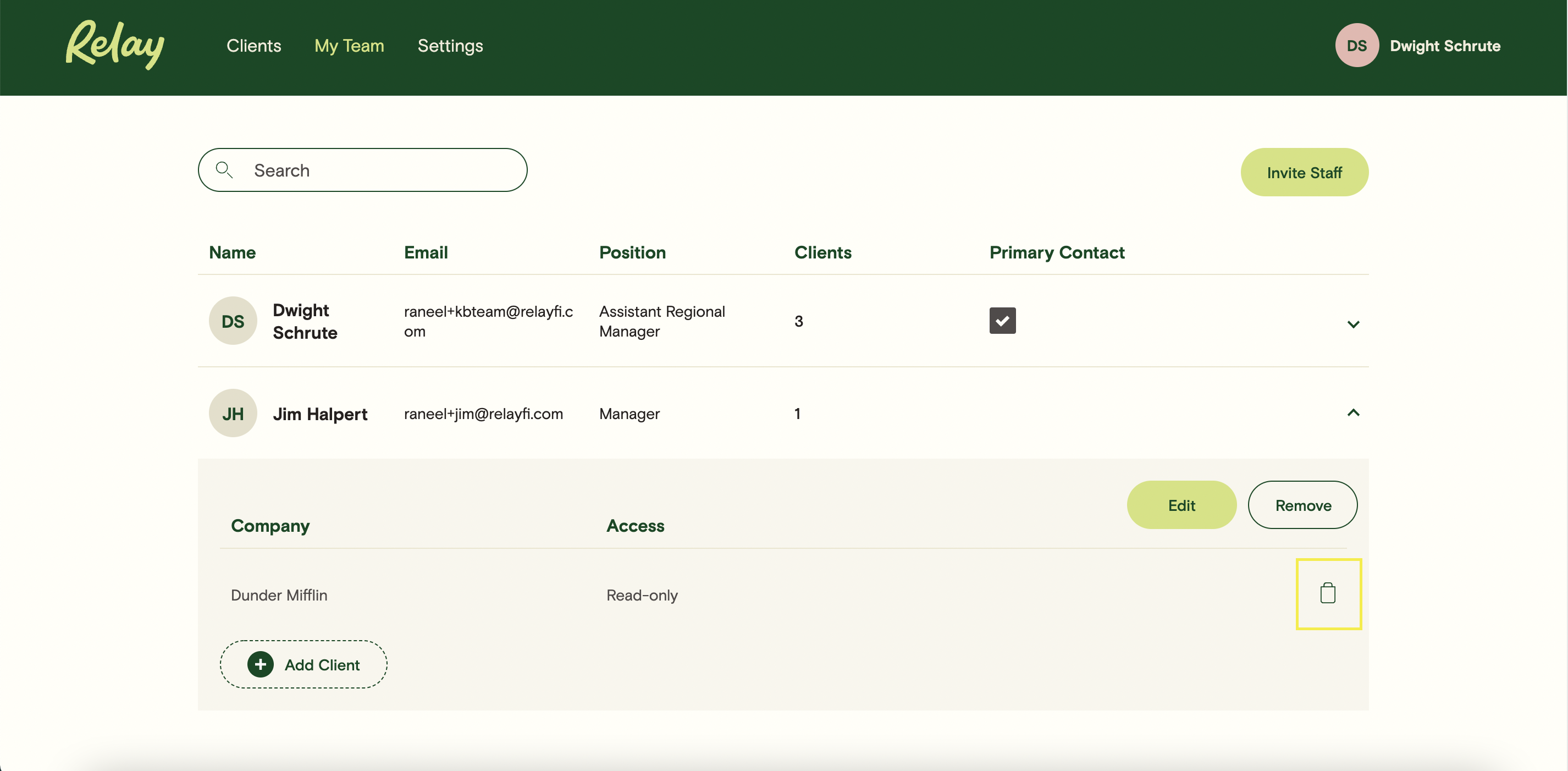 Frequently Asked Questions (FAQ)
How do I add new clients? You can learn how to add new clients here.

What types of permissions can I give my staff? Learn all about the different permission levels here.