Relay automatically syncs your transaction data to Xero, via a direct bank feed. Say hello to reliable bank feeds and secure authentication via API.
How to Connect Relay and Xero:
Click on the Settings tab once logged into Relay.
In Settings, click the Integrations tab at the bottom of the list.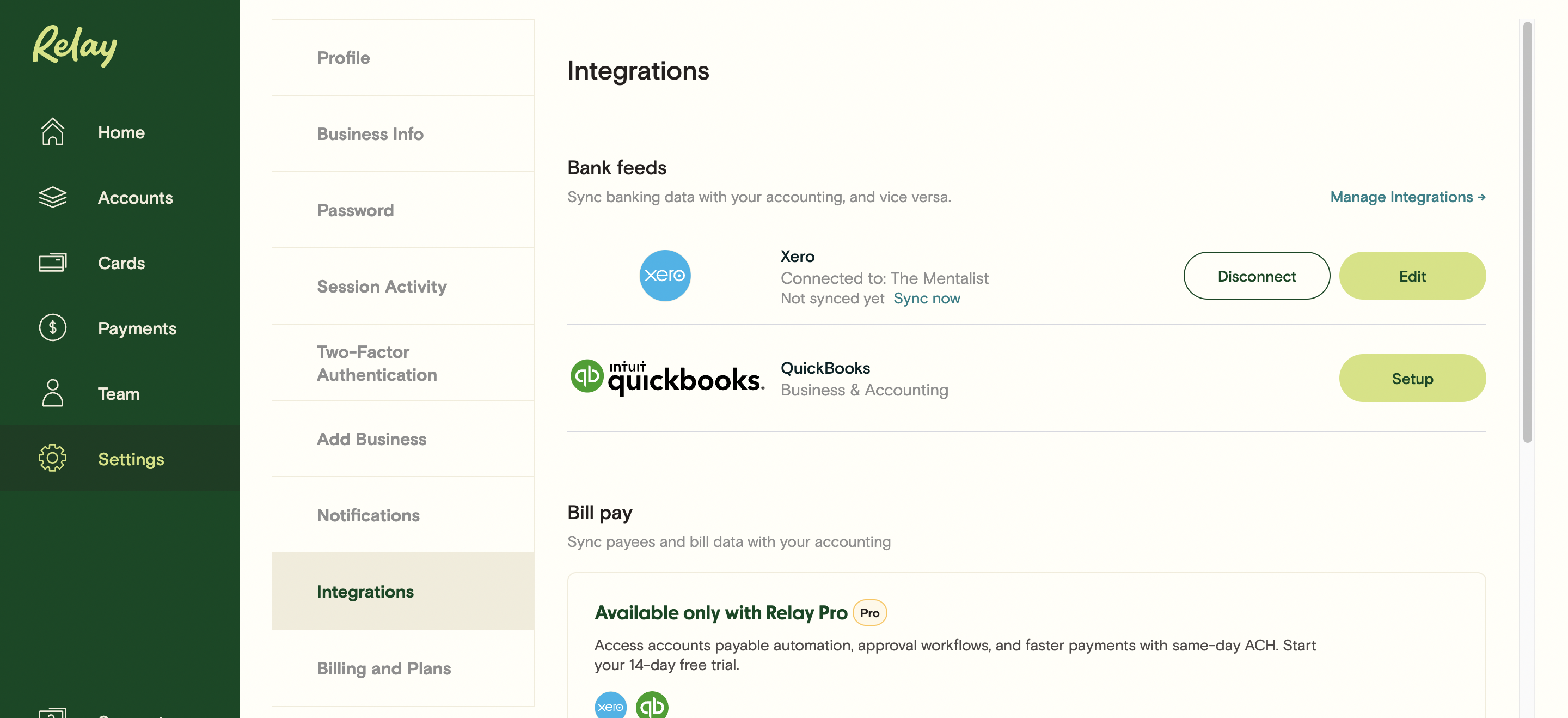 Xero will be listed as an integration, click Connect on the far right-hand side of the Xero logo.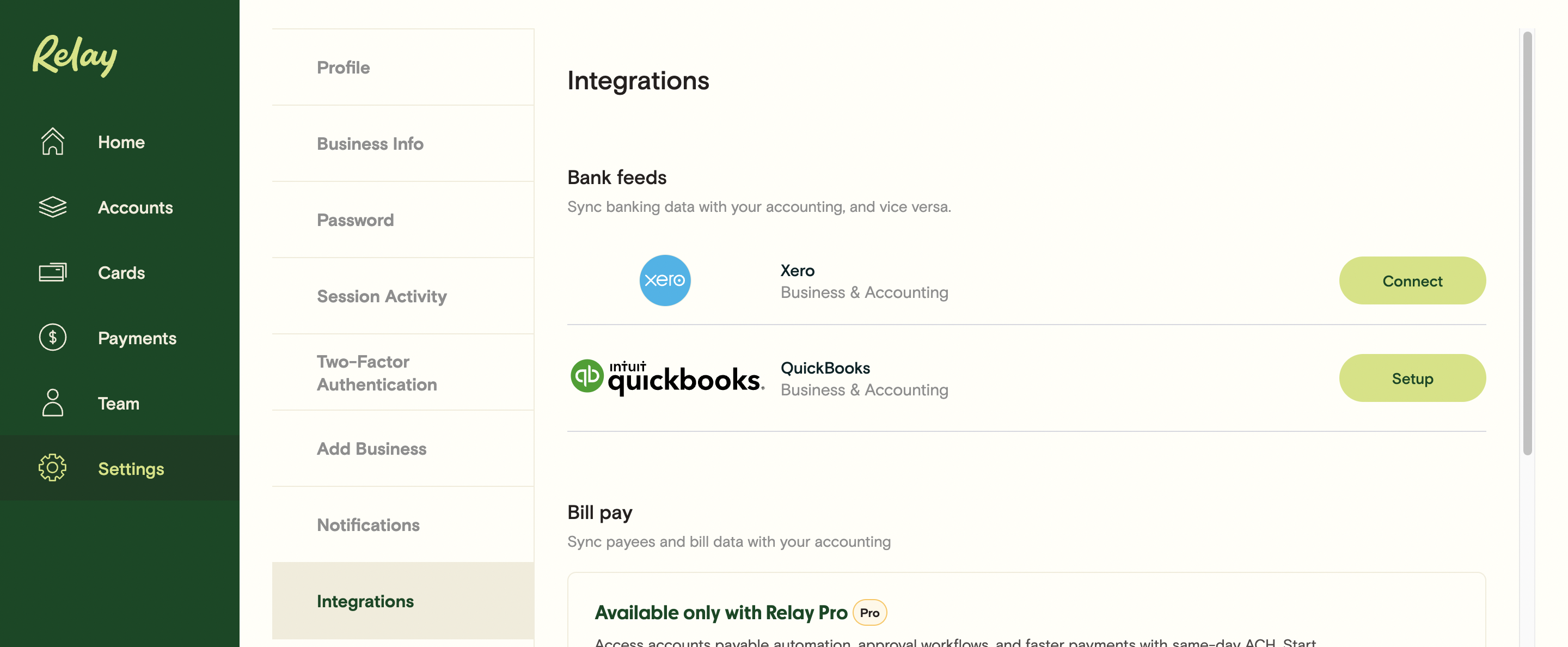 Enter your login details in Xero and allow feed access to the desired organization within Xero.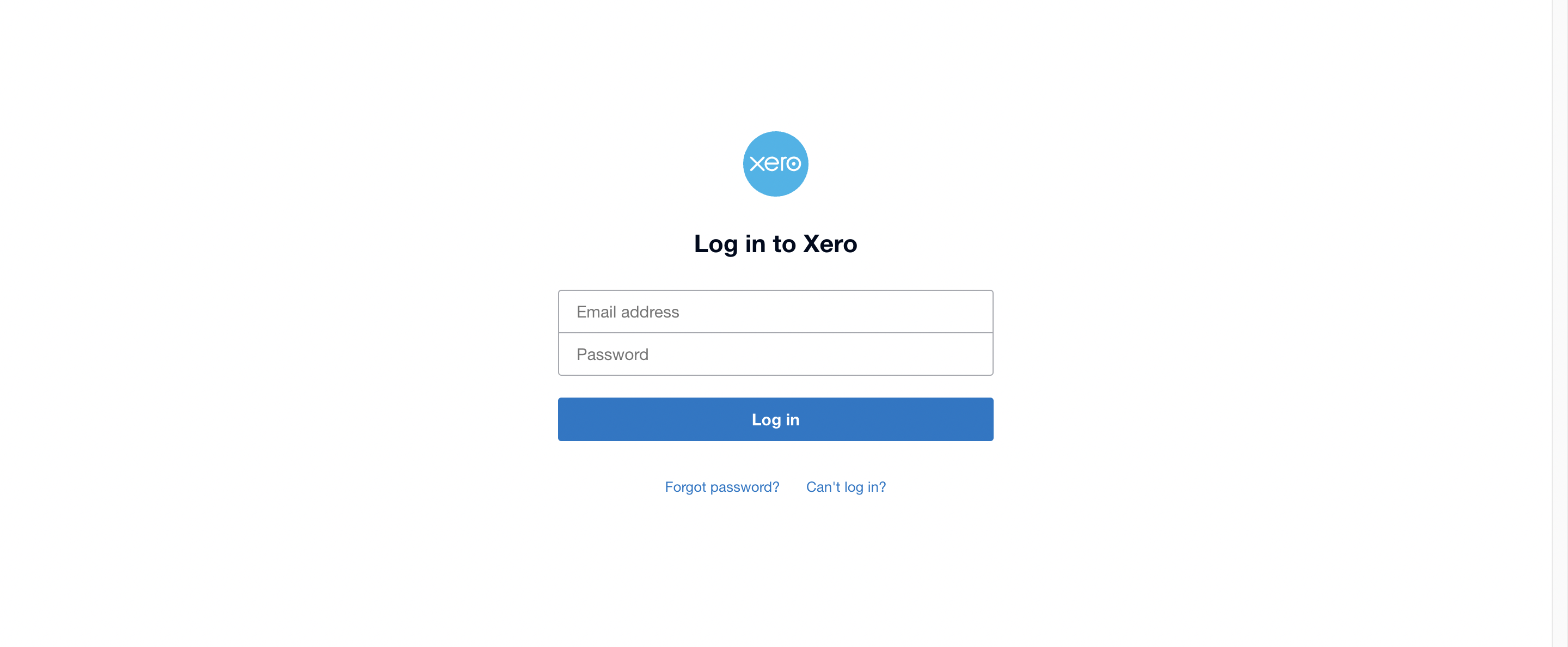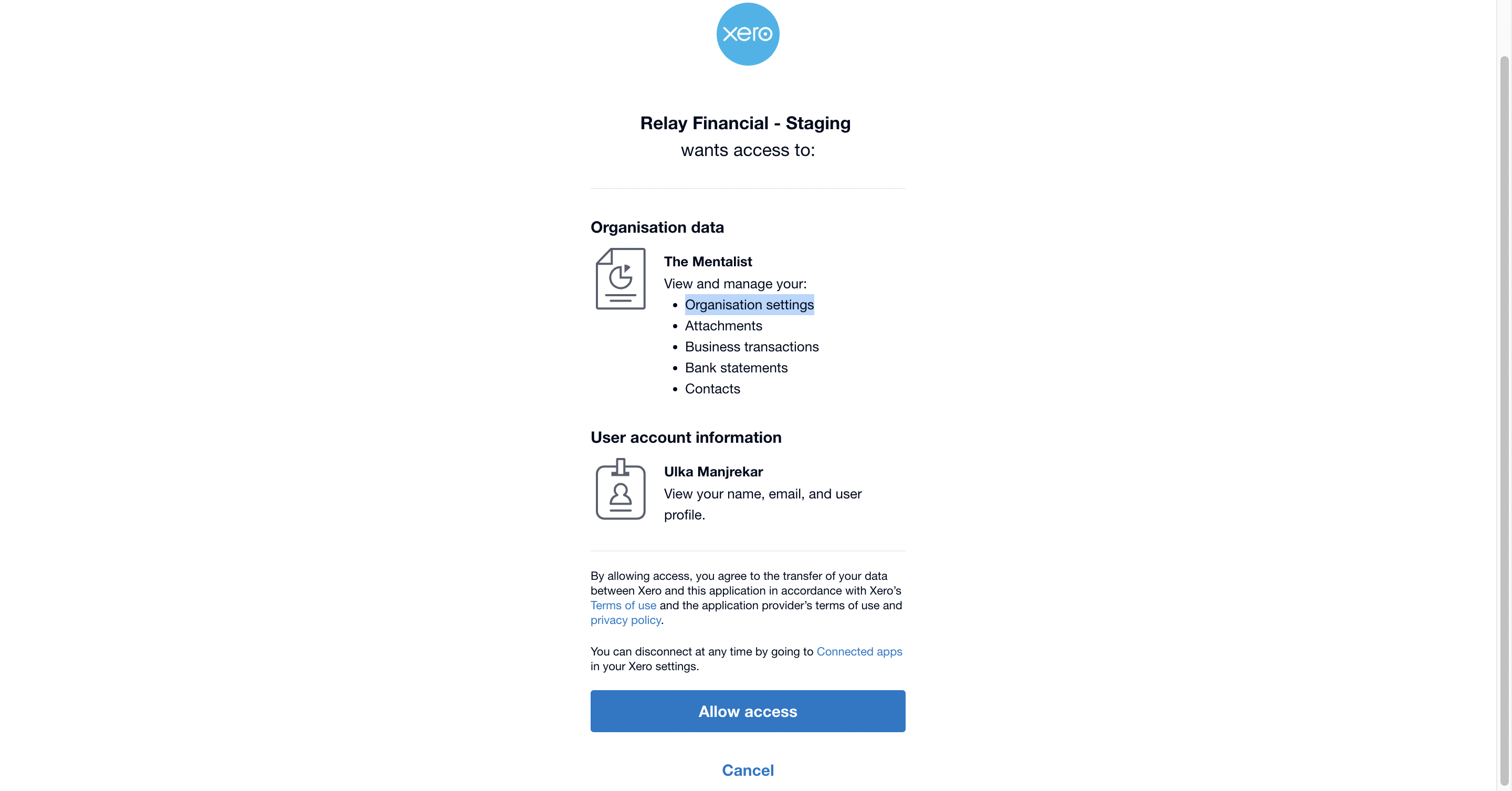 Redirected to the Relay page, select the bank accounts you would like to connect to Xero.

Click Save and you've successfully integrated with Xero!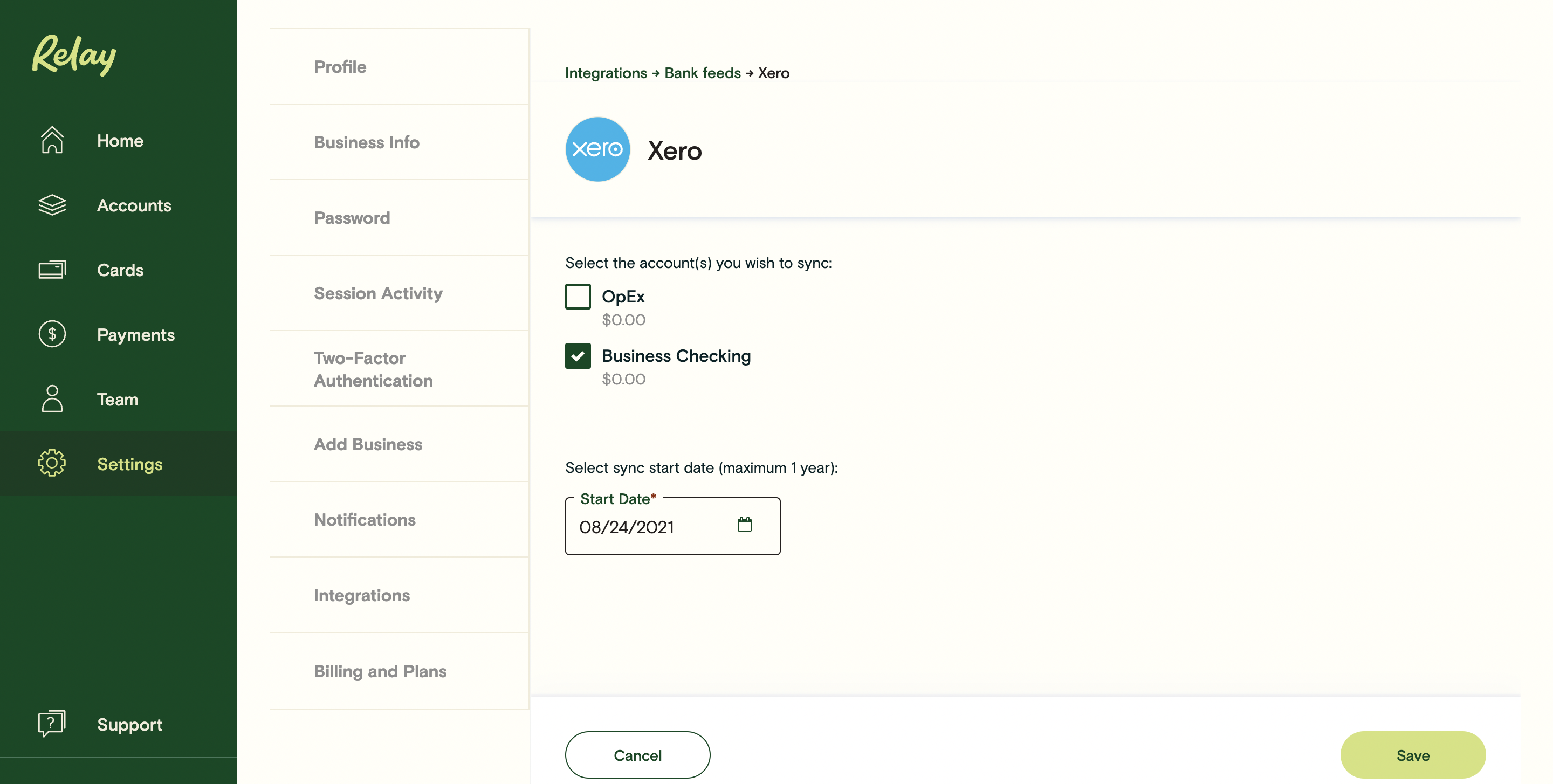 Syncing Relay's bank feed to Xero:
The Relay bank feed syncs to Xero every 3 hours, starting at midnight UTC. Relay includes all historical transactions in its initial sync to Xero. Relay does not post duplicate transactions to Xero. We track all transactions posted to ensure no duplicates are created.
You also have the option to manually trigger a sync at any point, if you would like the most recent data in Xero.
Beside the Xero logo and Last sync, click Sync Now in blue.

Things to know
Relay is unable to connect with Xero Ledger for automated bank feeds, as this plan does not allow bank feeds.

Only Settled transactions will appear on Xero.

Xero does not sync bank account name changes completed in Relay. The changing of a bank account name has to be done in both Relay and Xero.