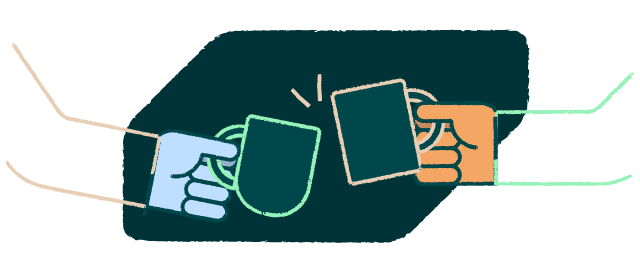 As a Relay Partner, we want to provide you with the materials you need to help your small business succeed with Relay.
Many of our partners like to know solutions inside & out before referring them to customers. That's why we encourage all our new accounting and bookkeeping partners to set up their free Relay account for their business.
By now, you've probably received your unique registration link by email. If not, not to worry! You can reach out to our team by email and they'll be happy to assist you.
In this guide, we'll cover
Getting the most out of your free Relay account
We encourage accountants and bookkeepers to sign up for Relay and try it out for free at their own practice. As with any tool, implementing Relay in your own workflows and integrating it into your technology stack will help you better understand the value that Relay provides before you add any client accounts.
But… where should you start? What are the most important features to test? Follow the suggested steps below to learn how you can get the most out of your free Relay bank account and start to embrace streamlined banking for the back-office.
Tips for trying Relay
If you're trying out Relay, there's a good chance you and your customers may be experiencing some pain with existing banking. Whether that's by sharing login credentials, two-factor authentication headaches, or broken bank feeds.
Relay solves these pain points and more. Below you'll find a checklist for testing out Relay. And if you haven't already, you can book a demo with one of our small business banking specialists. They'll be happy to walk you through Relay one-on-one and answer any specific questions you may have!
Step 1: Mobile banking
You and your small businesses need access to manage your business finances anywhere, any time. That's why Relay is available anywhere you need it on iOS or Android.
Deposit a check, pay a bill, or freeze a misplaced card with just a couple of taps. Do what you need, when you need it.
Try it now by downloading the Relay mobile app.
Step 2: Funding your account
Relay lets small businesses fund their accounts in a variety of ways including directly connecting an existing bank account, sending/receiving ACH payments, and mobile check deposits.
Step 3: Organize your funds
Relay gets you one step closer to real-time financial visibility. Easily create up to 20 separate checking accounts in seconds. Perfect for separately tracking tax withholding, profits, or upcoming expenses.
Try it out by clicking 'Add Account' from the 'Accounts' screen.
Step 4: Spend smarter with Relay
Managing spend has never been easier. Create up to 50 physical or virtual debit cards on Relay and maintain total control over your business' expenses.
Virtual cards are activated as soon as they're issued. They're the perfect complement to your business' online spending. A card you'll never lose, that you can add staff to or freeze any time.
Try it out by clicking 'Cards' and then clicking the green ' + ' sign. Issue a new virtual card.
Step 5: Connect to QuickBooks Online or Xero
Get one step closer to real-time financials with clean and reliable direct bank feeds to your preferred online accounting system. Relay pushes fresh data every 3 hours.
Enjoy direct bank feeds to Xero and QuickBooks Online. Try it by integrating with:
QuickBooks Online: In QuickBooks, go to the 'Transactions' screen and click 'Add Account'. Search for 'Relay' and hit connect.
Xero: In Relay, go to 'Settings' and click 'Integrations'. Click 'Connect' next to the Xero logo.
Step 6: Automate bill pay
Multi-step approvals, granular controls, and a complete audit trail are built right into Relay. Pay bills via ACH, wire or check.
You'll be able to set up scheduled or recurring payments to vendors and even request payee details or a W9.
Our Bill Pay works by importing unpaid bills directly from QuickBooks Online or Xero and lets you pay them from anywhere using the Relay web, iOS, or Android apps.
Try it now by clicking 'Settings', 'Integrations', and turning on Bill Pay.
We're here to help!
Below you'll find more tips and materials to assist you in getting your clients ramped up on Relay: