This article will show you how to remove access to your Relay account for advisors or team members.
Sections in this Article
Removing Users
1. Go to the Team tab.

2. Select the team member you wish to remove. Toggle to the Advisors list to remove an advisor.

3. Click Remove on the top right corner of the page.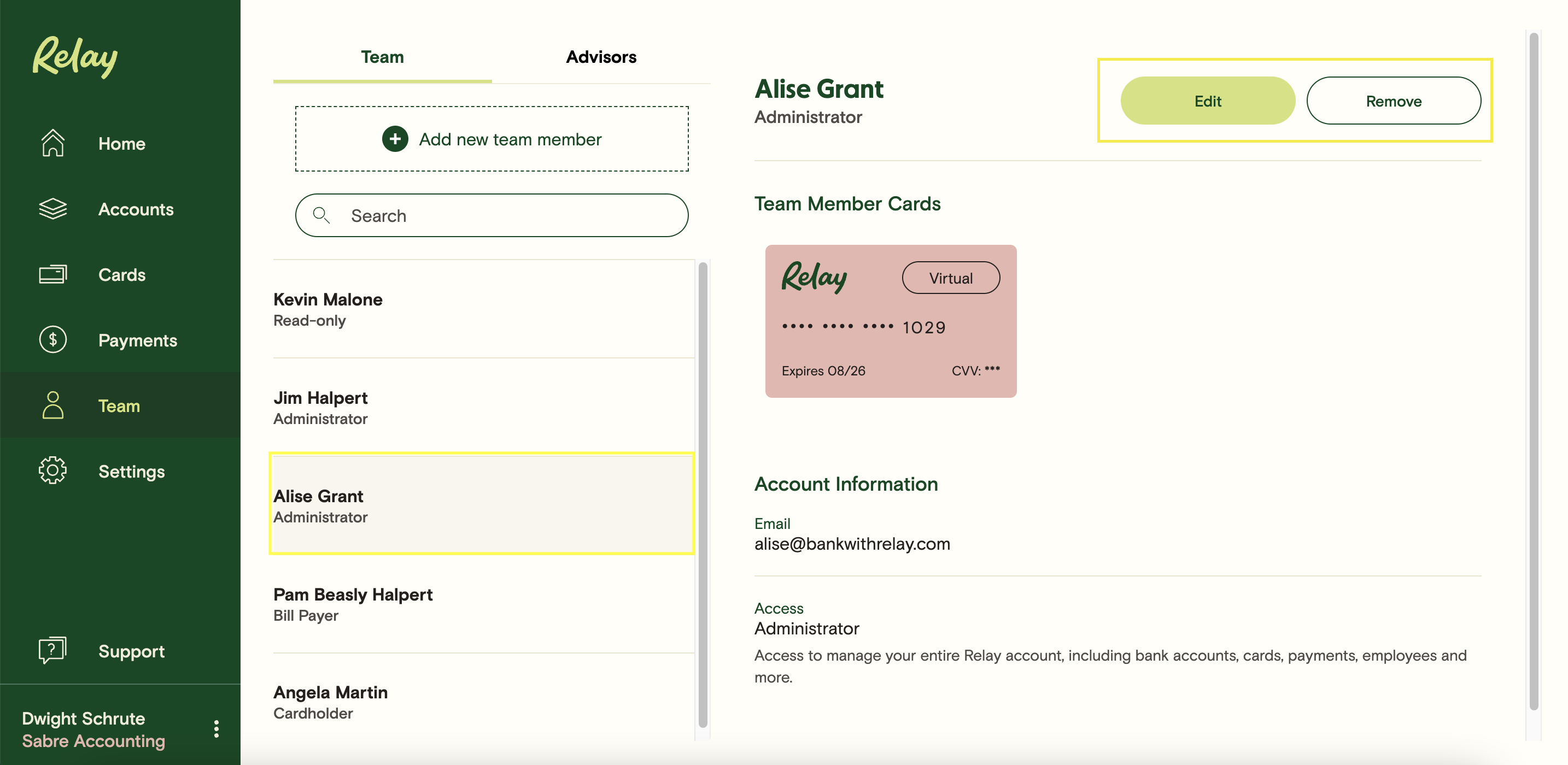 4. Click Yes to remove.
Frequently Asked Questions (FAQ)
When can I remove a Team Member? As the business owner, you can remove the team member at any time.
Can I change my Team's permission levels? Yes, you can learn how to do this here.