A team member's permissions can be changed from the original level assigned when they were invited.
How to edit a team member's permissions:
1. In the Team tab, click Team in the top left of your screen.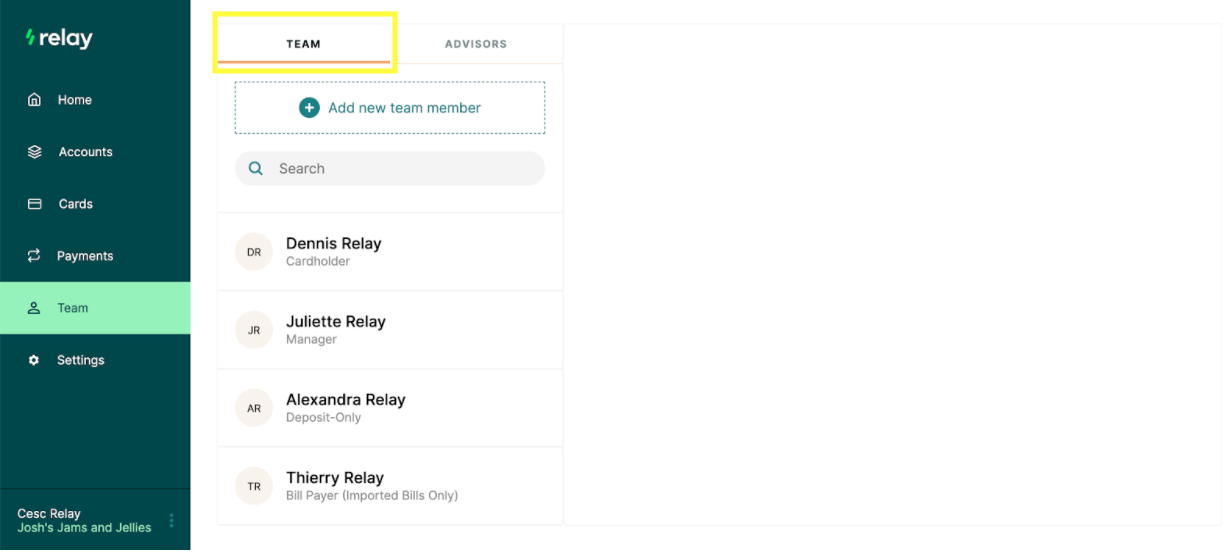 2. Select the Team Member whose permissions you would like to edit, then click the green Edit button in the top right of your screen.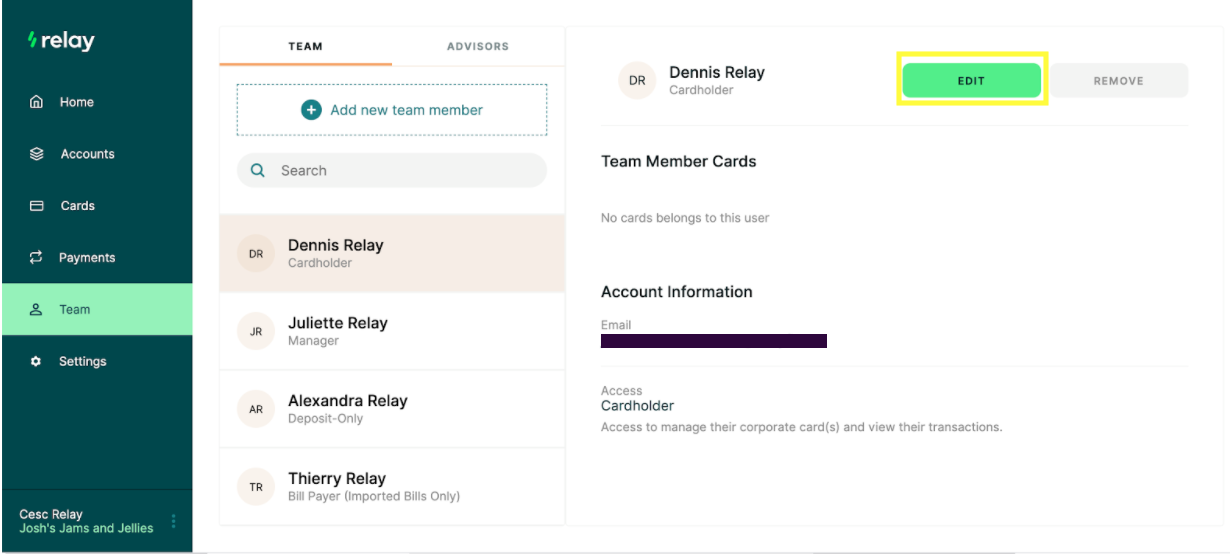 3. Select the new permission level. For more information on the permission levels available to to business team members, please see this article.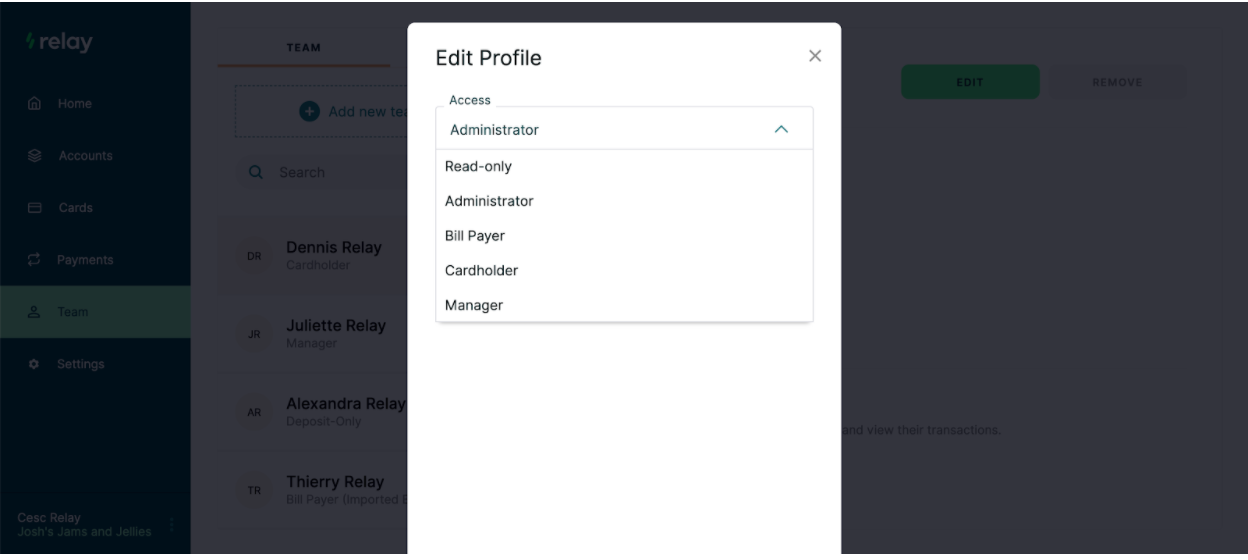 4. Select the checking account(s) which you would like this user to be able to access.
Note: Administrators have access to all checking accounts in an overall Relay business account.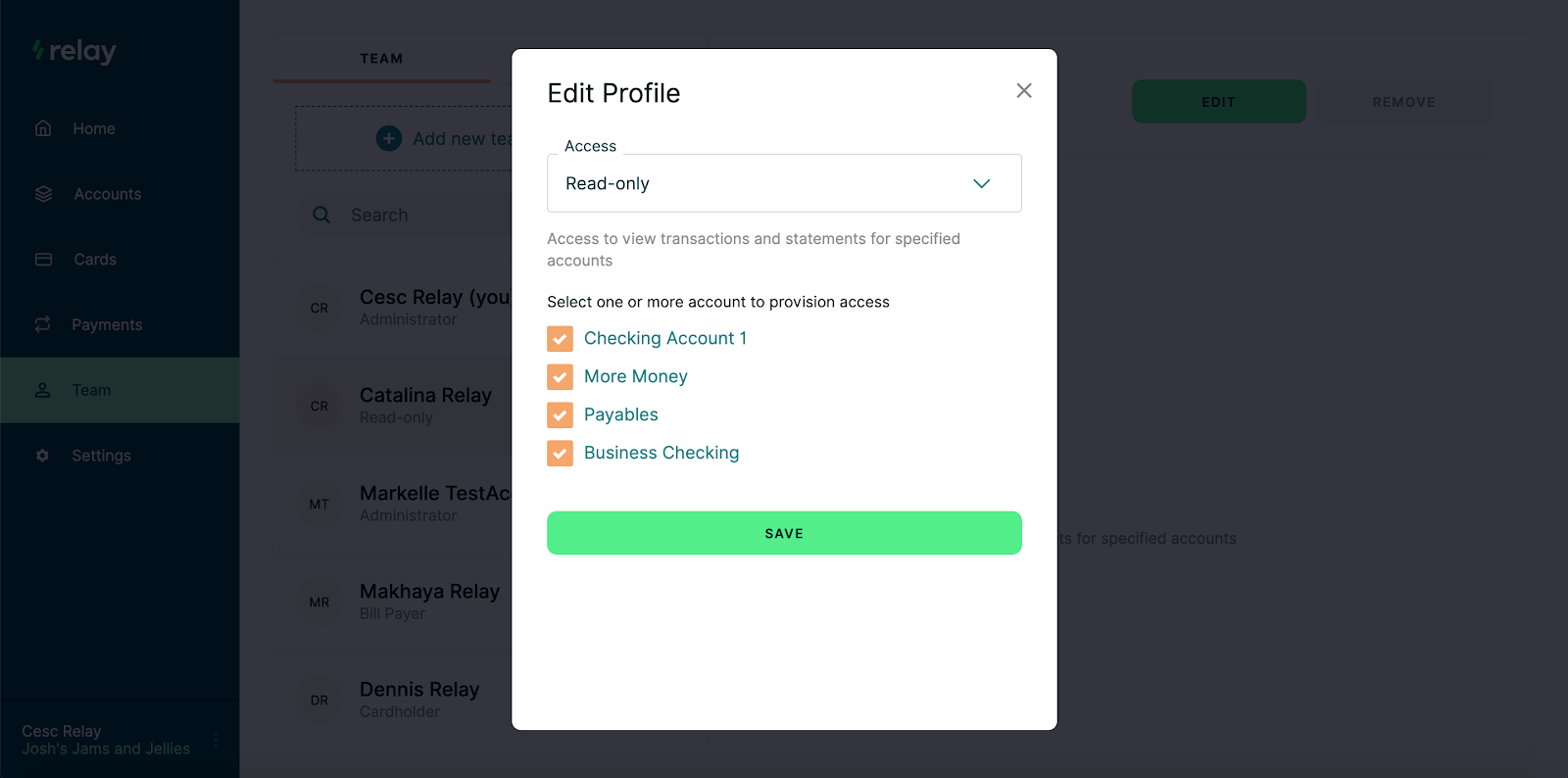 Only team members who are Administrators can edit other team members' or advisors' permissions. Amongst Advisor permission levels, only those who are Super Administrators and Administrators can edit others' (though they cannot change their own permissions).
For more information on business team member permission levels, please visit this article.
Advisor permission levels can also be edited. For more information on how to edit the permissions of an advisor, please visit this article, and for more information on permission levels available to advisors, please visit this article.
Questions? Get in touch with our Support Team at support@relayfi.com or 1 (888) 205-9304.