This article explains how to set up and manage Approval Rules for bill payments in Relay. Approval Rules are a series of one or more approval steps that must be completed before payment can be initiated. This ensures any required team members sign off on bills before funds are used to pay for the bill.
Note: Approval Rules can only be set by team members who are Administrators and advisors who are Super Administrators. Click the links for more detail on user permissions for team members and advisors.
Sections in this article
Navigating to Approval Rules
Select Payments from the left-hand navigation panel

.

From within Payments, click Manage.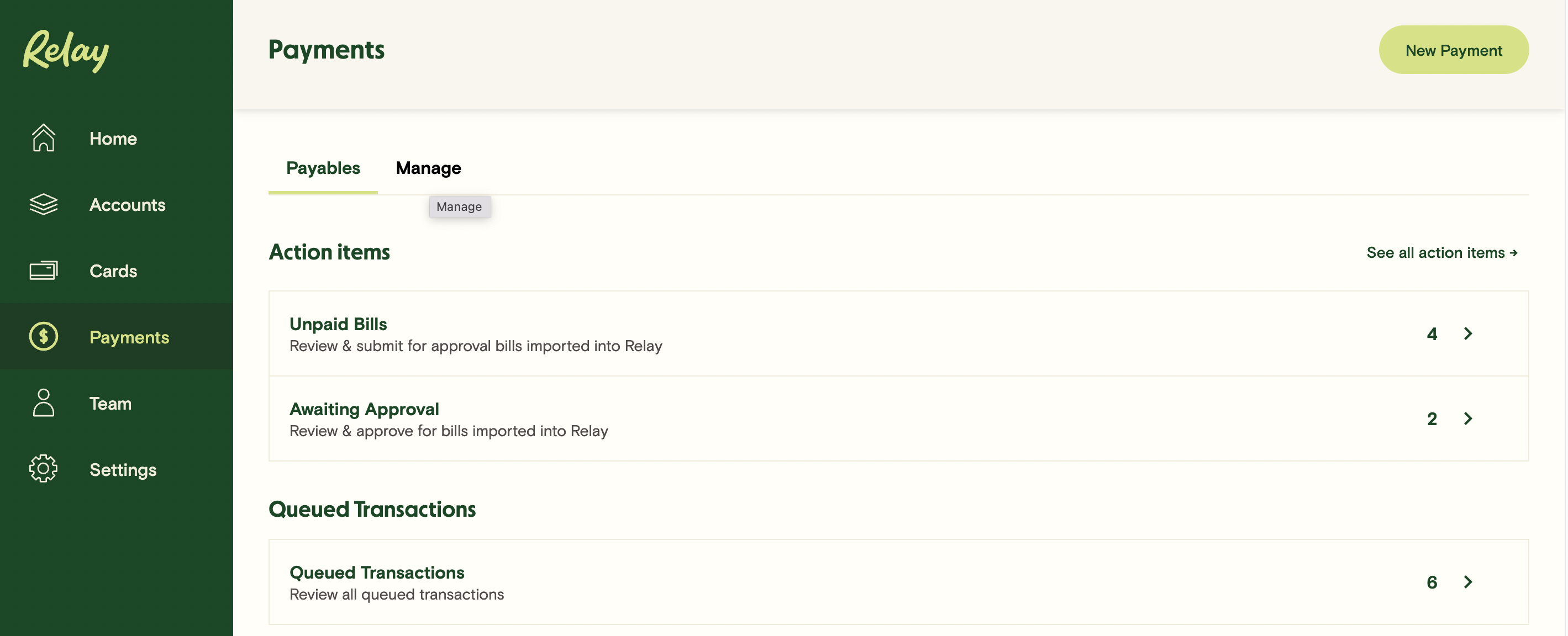 Within the Manage tab, click the Approval Rules box, which will take you to the Approvals Rules dashboard

.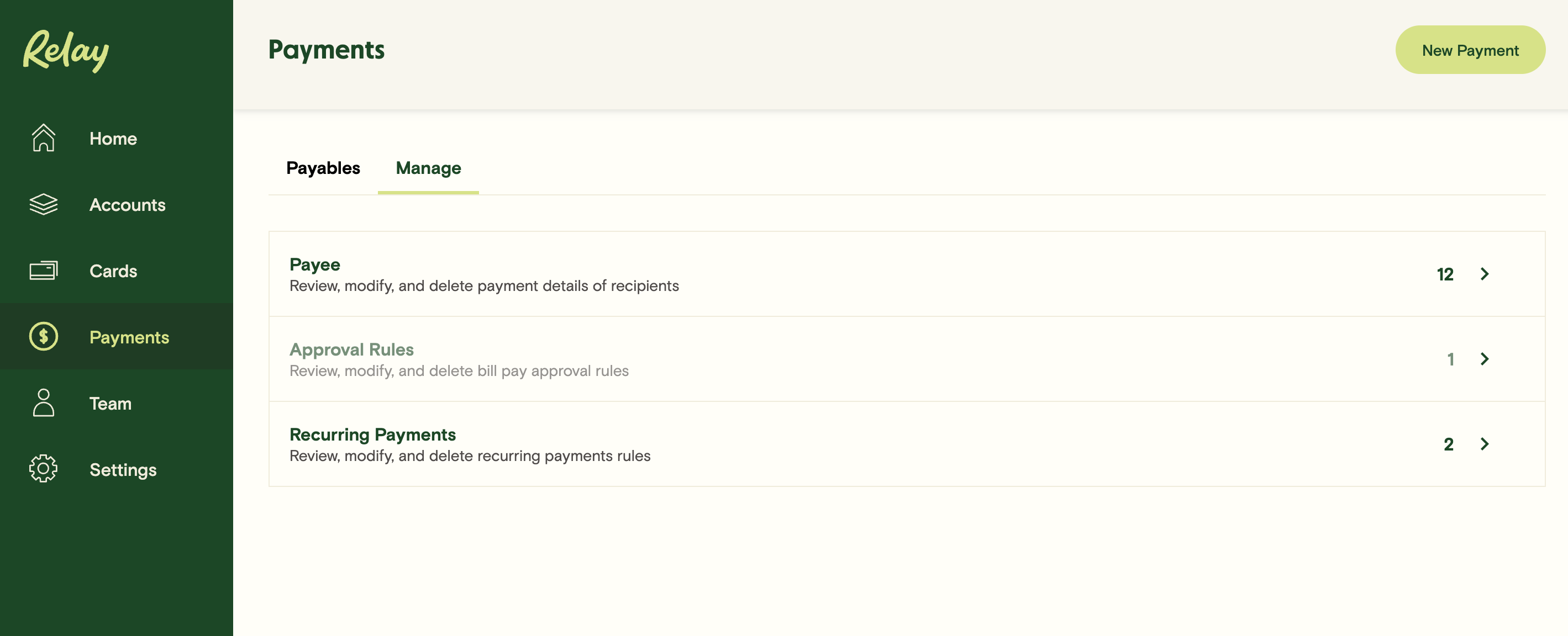 Creating Approval Rules
From Approval Rules, click New Rule in the upper-right corner of the screen.
Set your approval qualifiers. These are the "triggers" for an approval process. When a payment falls within the defined criteria, the approval rule must be satisfied in order to initiate payment. (Click here for more detail on how to approve bills.)
Approval qualifiers can be set to amounts less than, between, or greater than the defined criteria.

Select whether your approval process will include single or multiple stages.

Next, define your approval stages. These are the steps that must be completed (in the defined order) for payment to be initiated. To add a step, click Add new step to open the approval stage modal window.
From the modal, choose the team members who must approve payment at this step. Check the box "all team members in group must approve payment" if all selected team members are required to approve payment for this step to be complete. Leave the box unselected if only one team member's approval is required to complete the step.
Add additional approval steps as required. Steps must be completed in the order listed on this screen. You can change the step order by clicking the four dots to the left of each box and dragging the step up or down.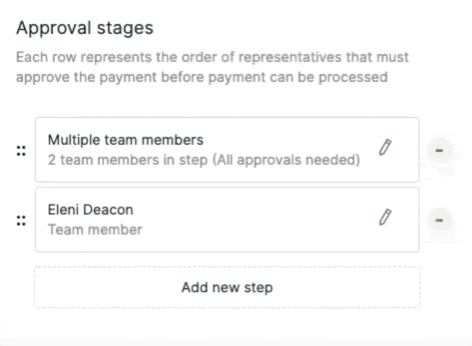 Click Save in the bottom-right-hand corner of the screen to save your approval rule. Saved approval rules will appear in the Manage tab in Payments

.
Editing or Deleting Approval Rules
Navigate to Payments > Manage > Approval Rules

.

All saved approval rules will be listed. To edit an approval rule, click the box containing that rule.
To edit the rule, click Edit in the top-right-hand corner of the screen. This will take you to the workflow for setting up an approval rule — the rule can be edited from there. See the section above on creating approval rules

for a detailed walkthrough.
To delete the rule, click Remove in the top-right corner of the screen.