This article will provide steps on how to register an additional business account within your existing Relay business account.
If you register a second business using this method, you will be able to access each business's own Relay account, all under your current login.
Sections within this Article
How to Register a Second Business in Relay
After logging into your account, select the Settings tab on the left-hand side of your desktop screen.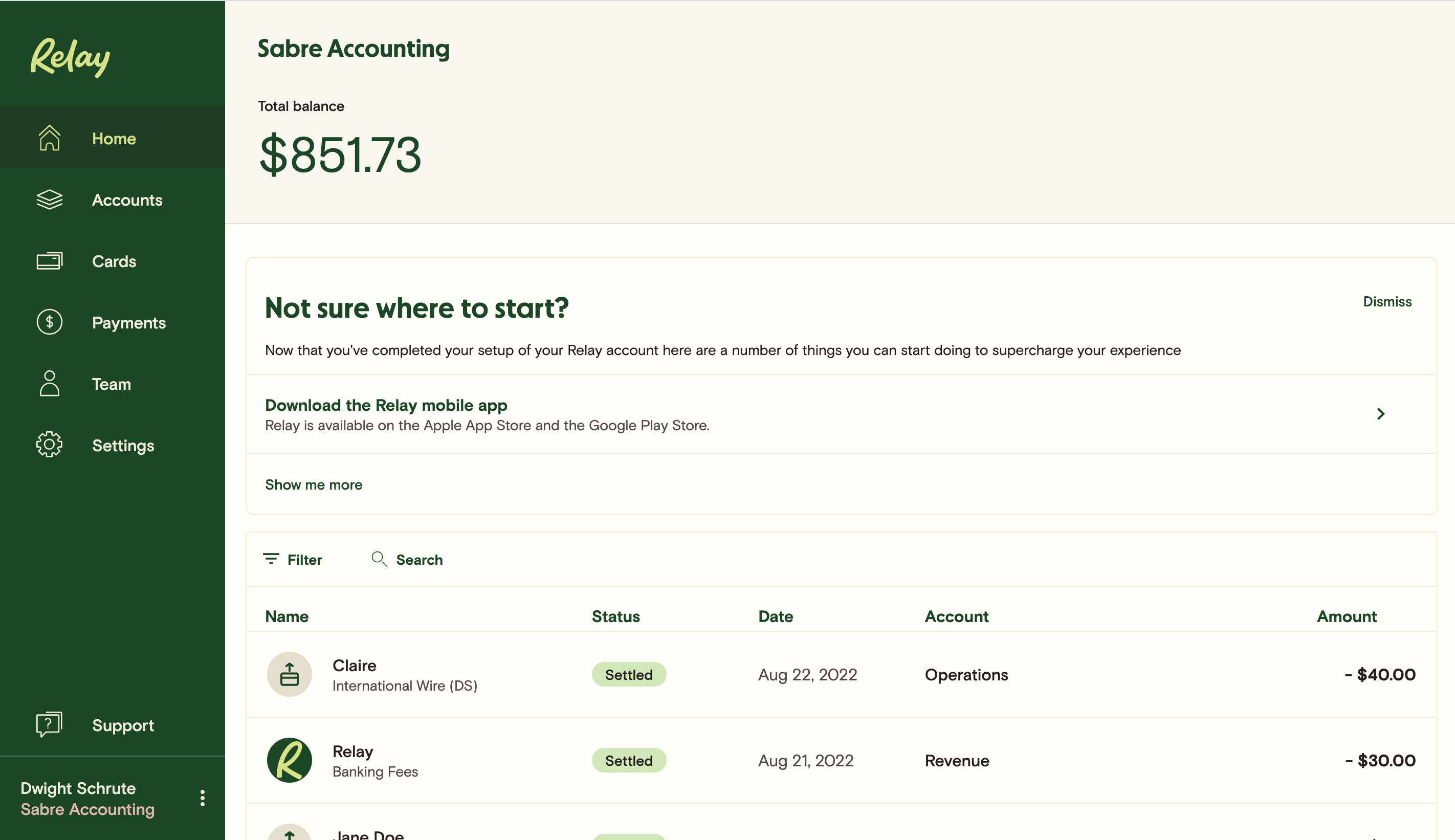 Select Add Business.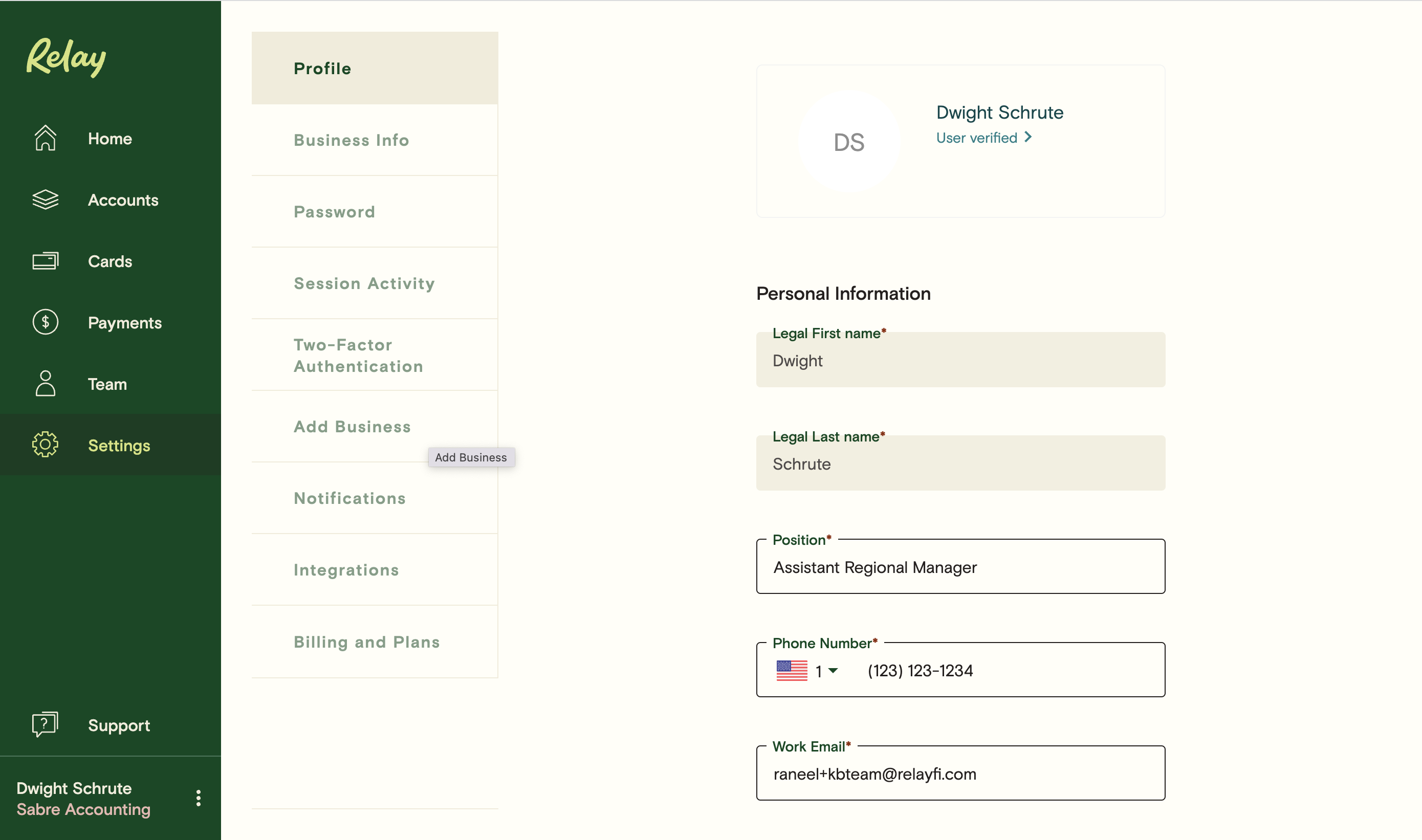 Select Register Business.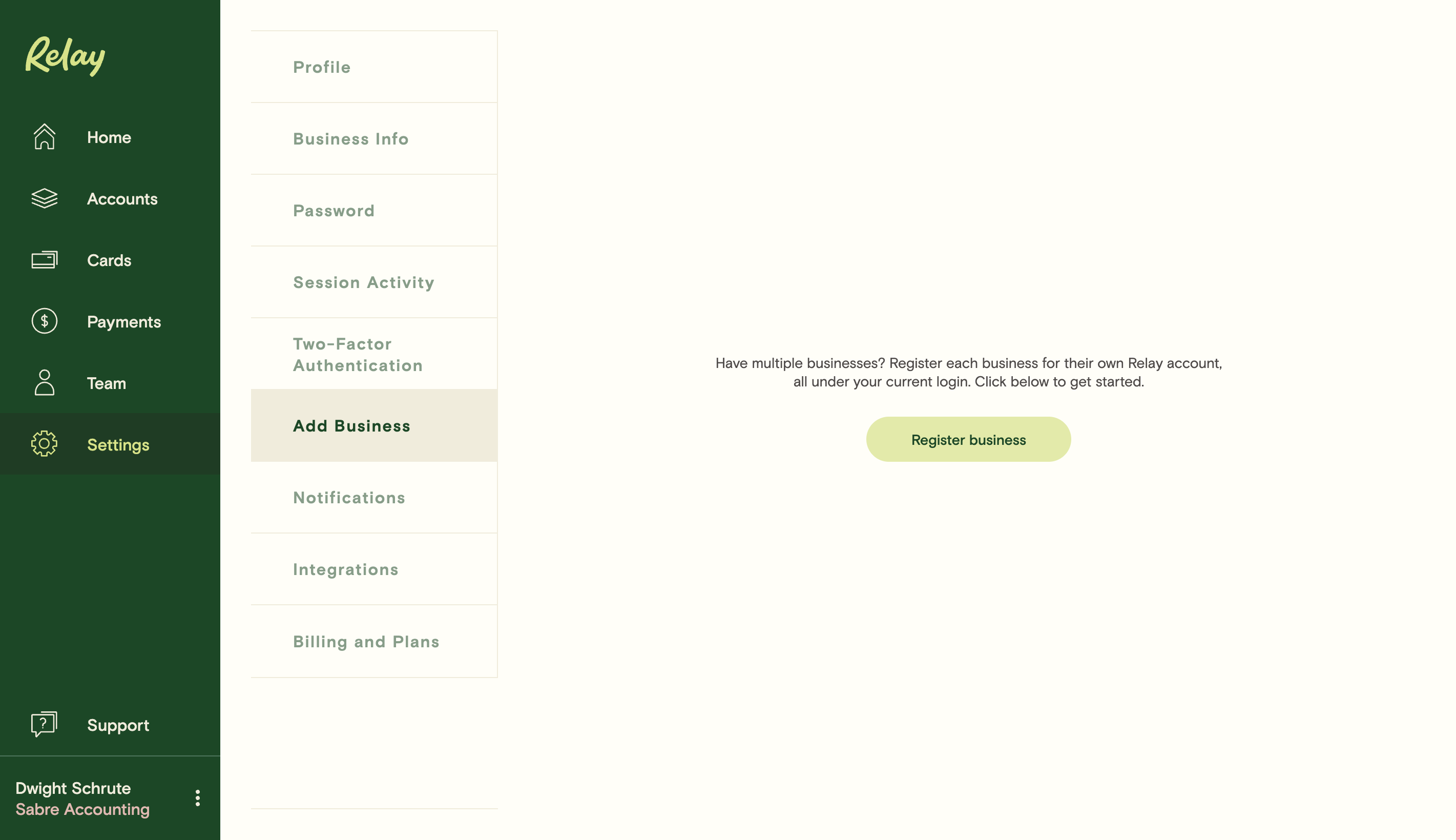 You will then be prompted to provide the required business information and documents. Once all the necessary documents and information are uploaded and verified, it can take 1-2 business days for the account to be reviewed and ready for use. You will receive an email once the account is verified.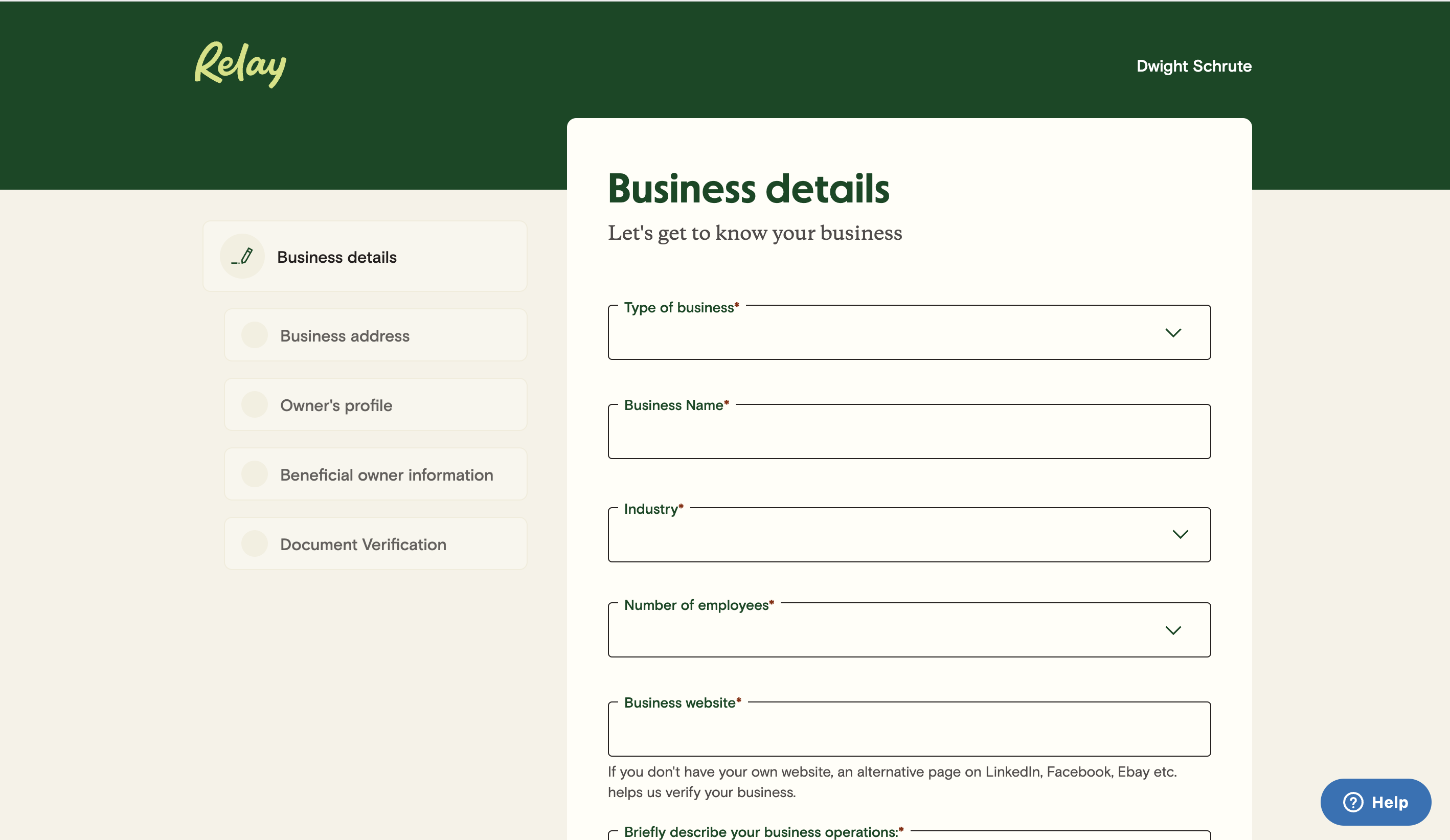 FAQs (Frequently Asked Questions)
Do I have to upload a DBA (Doing Business As document)? A DBA document is optional; However, if you want to transact under a business name that is different from your registered business name you will need an official DBA to do so.
How can I create an additional business checking account, rather than register a second business? See this article on Adding and Editing Checking Accounts with Relay for guidance.
How can I register an additional business and use a different email login? You can sign-up using our standard registration form here, and you will be able to use a separate email address.