This article will teach you how to switch between Relay business accounts in the app without logging out. If you only have one business currently registered with Relay and you want to register a second business under the same login, please see this article for instructions.
How to Switch Between Businesses in the Relay App
After logging into the Relay app, select the business account you want to view.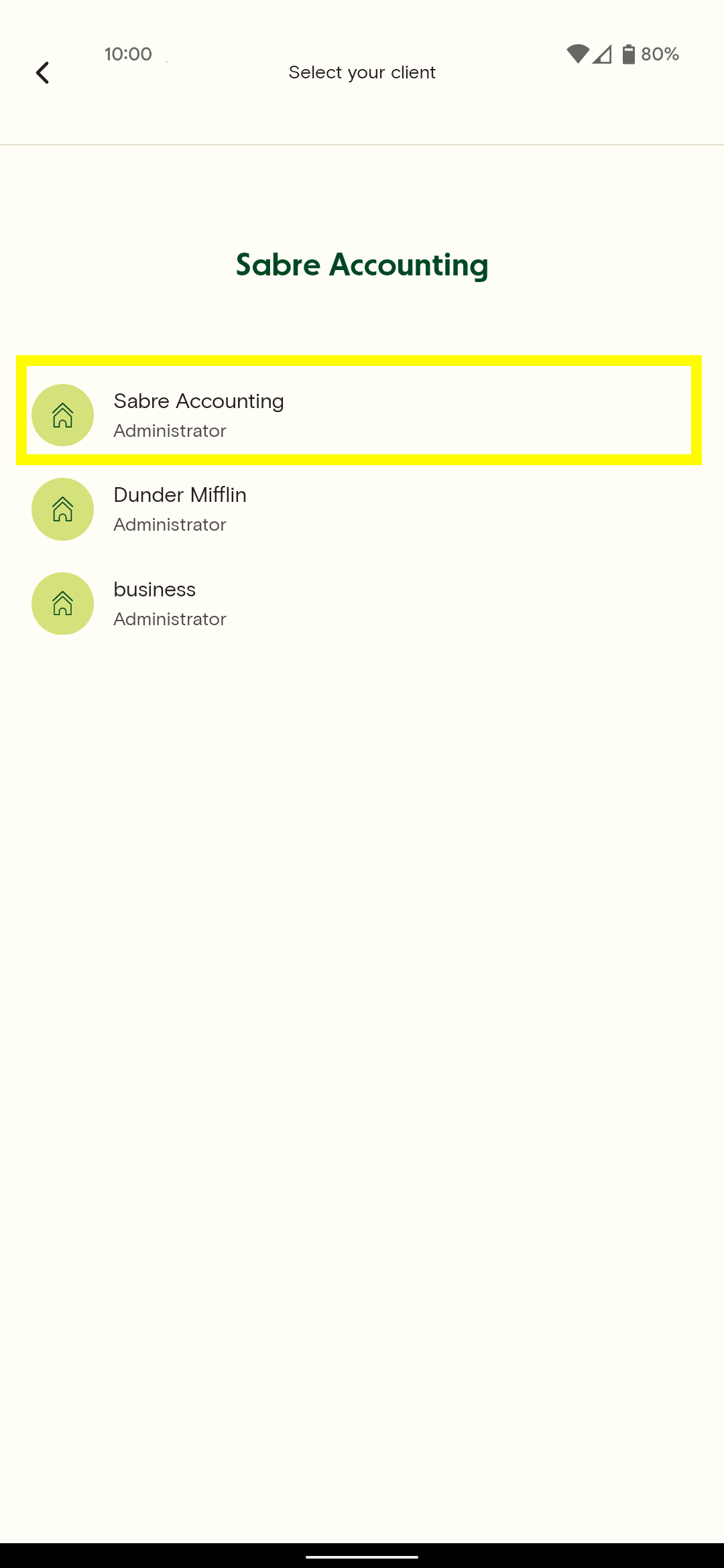 Once you are in your desired Relay business account, to switch to a different Relay account, select Settings.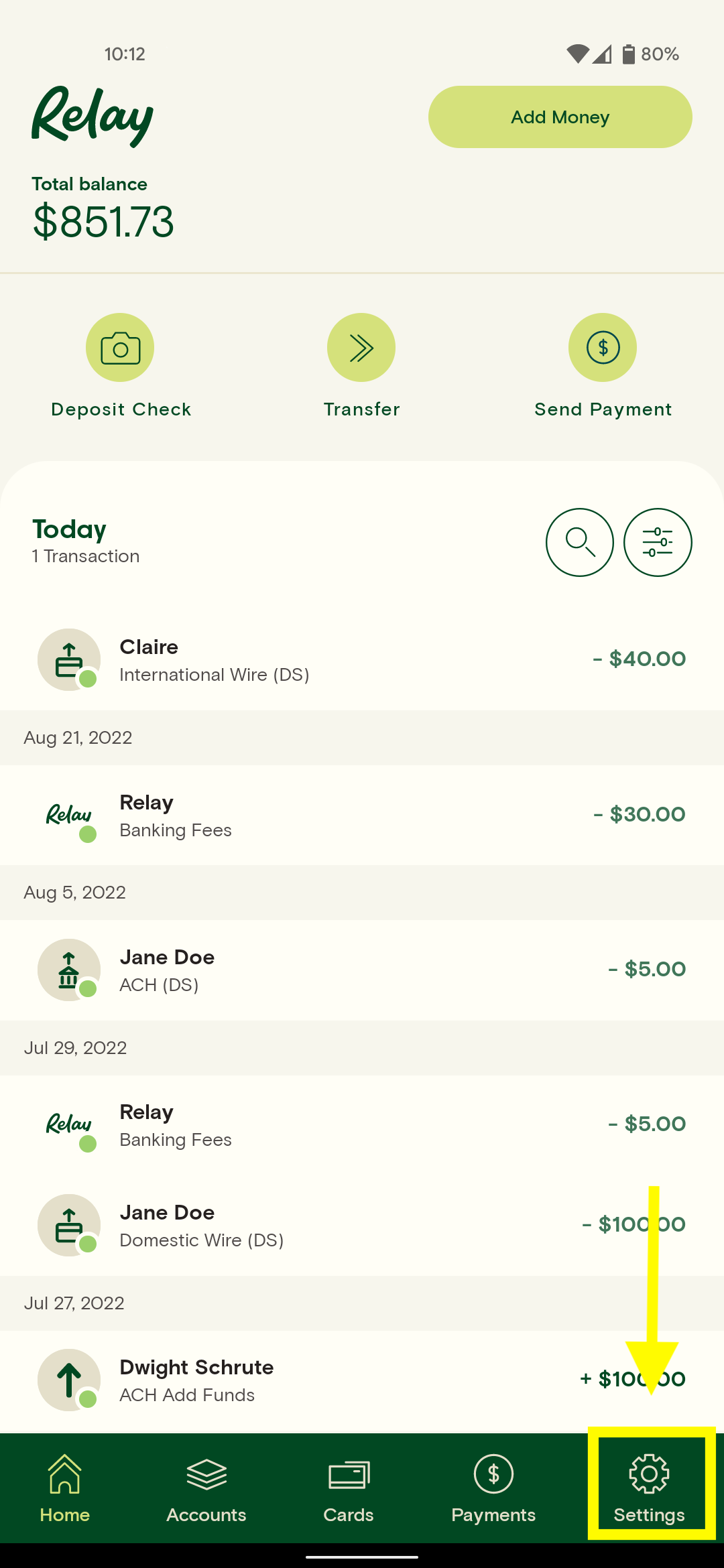 Then, select Switch Business.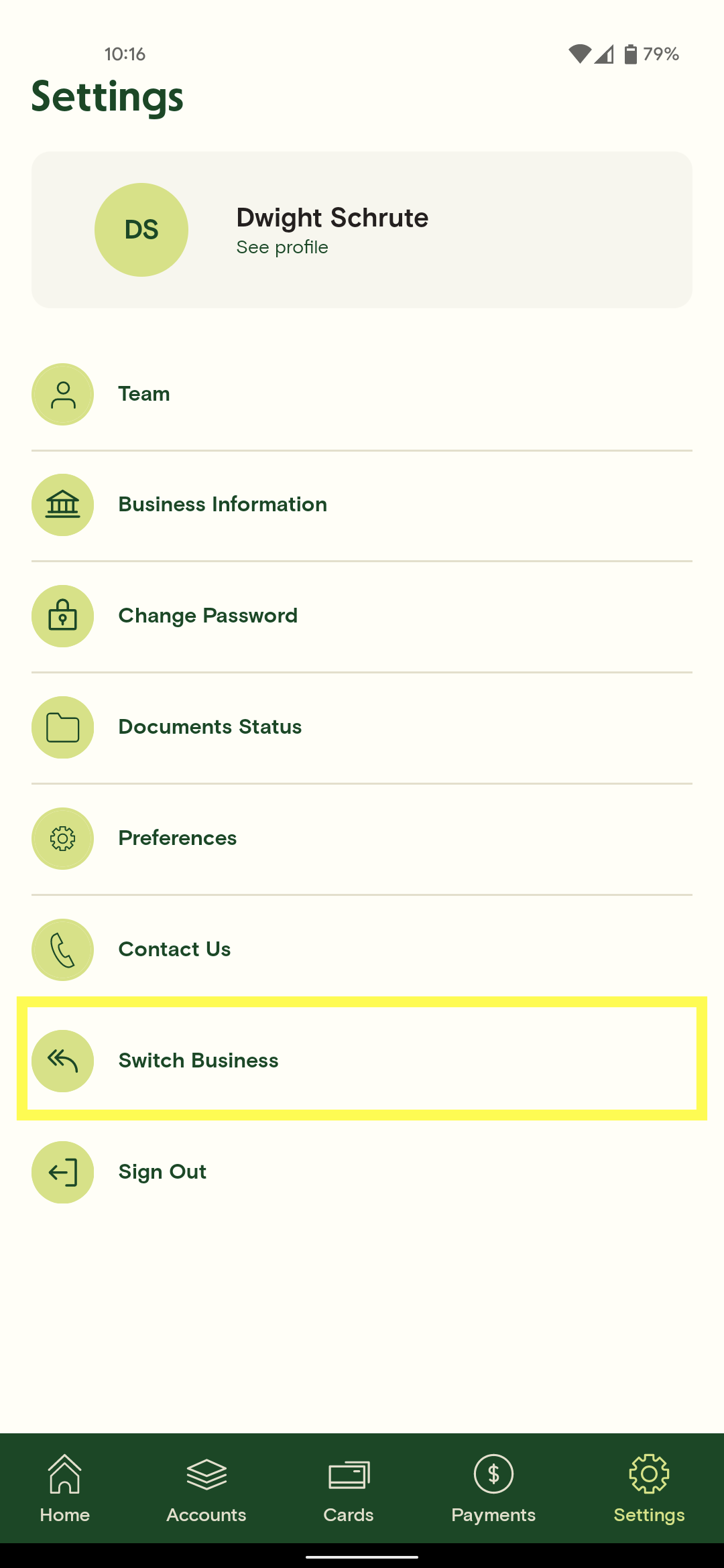 Now, you can select the next business account you want to view from the list of your businesses.