Within this article, you will learn how to edit checking account nicknames in the Relay app.
Sections in this Article
How to edit your checking account nicknames in app
After opening the Relay app, enter your credentials and click Log In.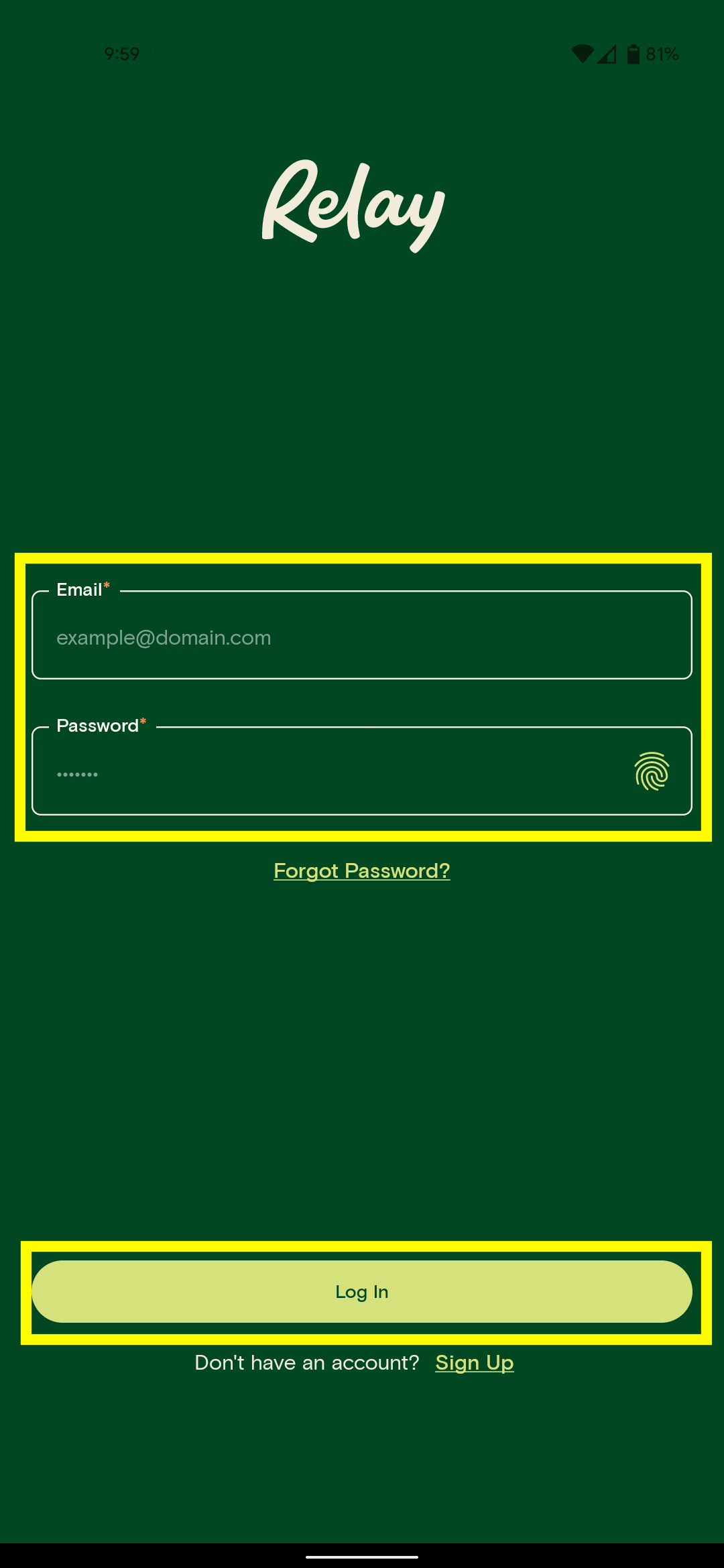 If you have multiple accounts with Relay, select your desired account.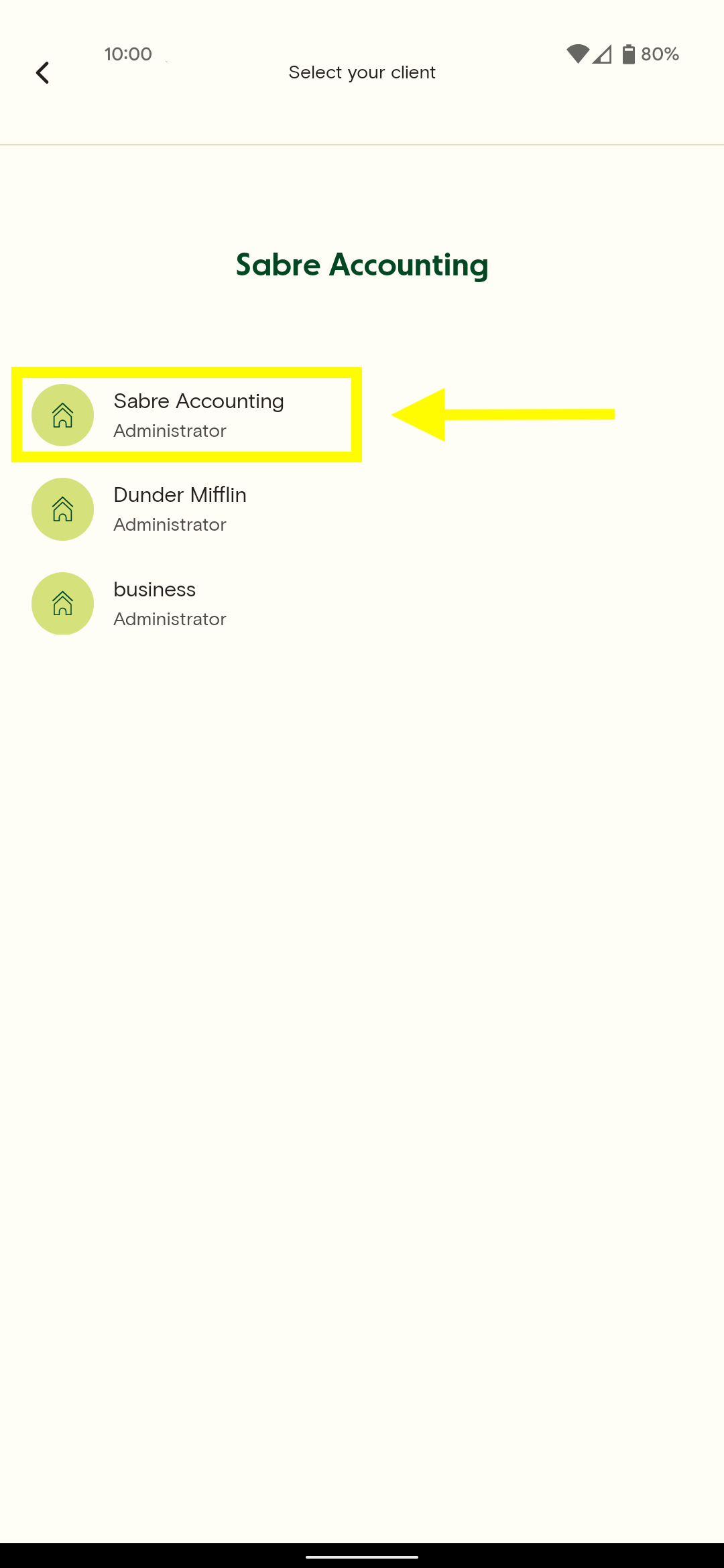 On the bottom navigation bar, select Accounts.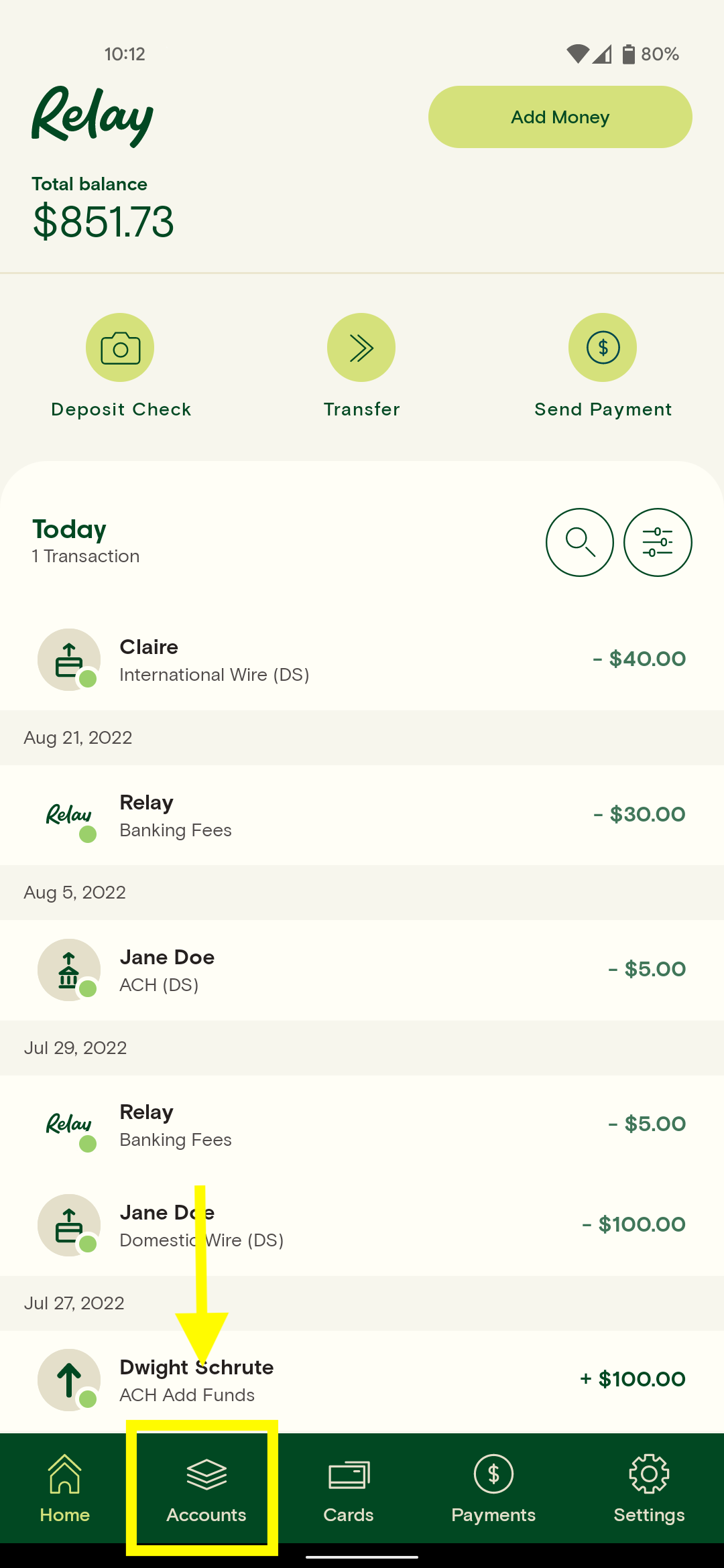 Select the checking account with the name you want to edit.
Once selected, in the top right corner you will see three vertical dots, press the dots icon.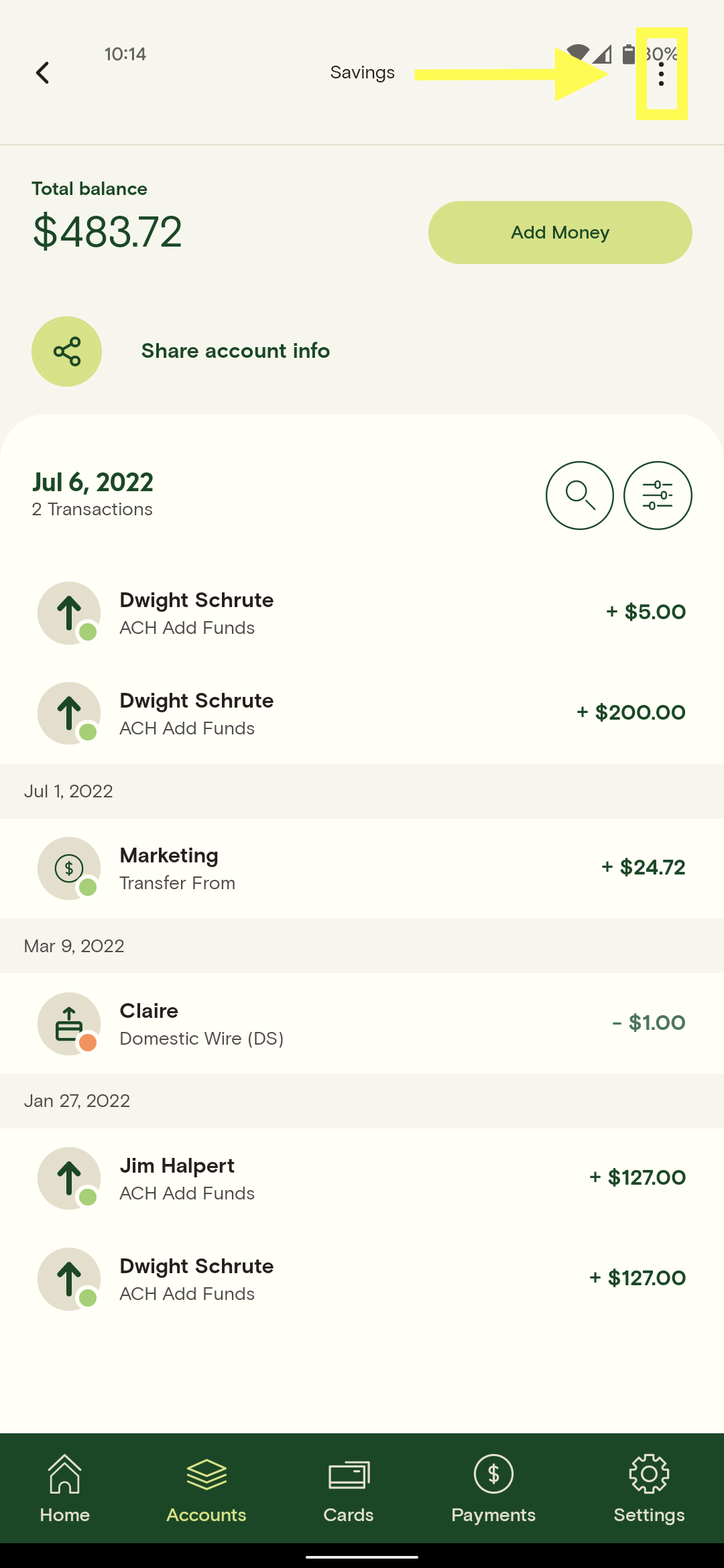 You will then be prompted to select the Edit account name button.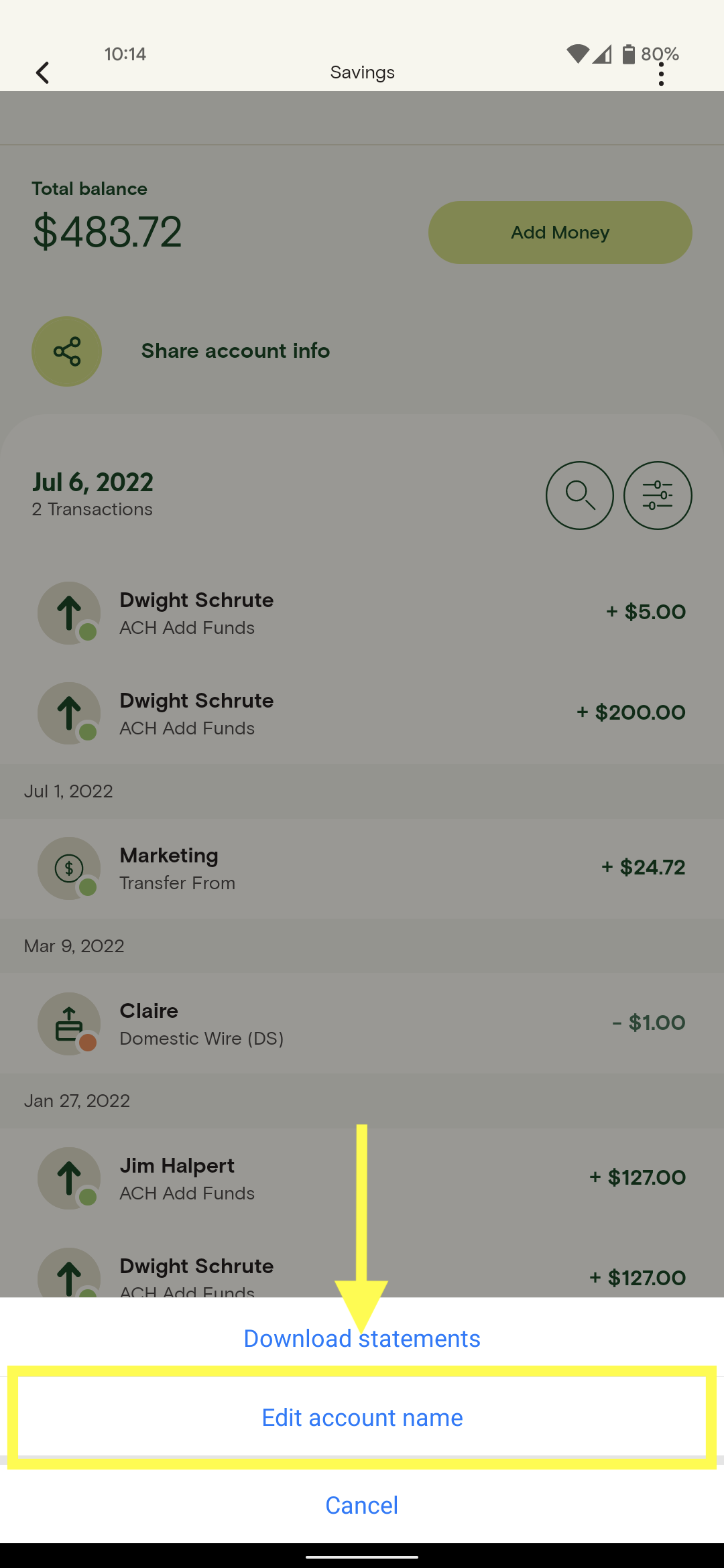 After selecting the Edit account name button, you can then change the name of the checking account. Click Save to confirm your changes.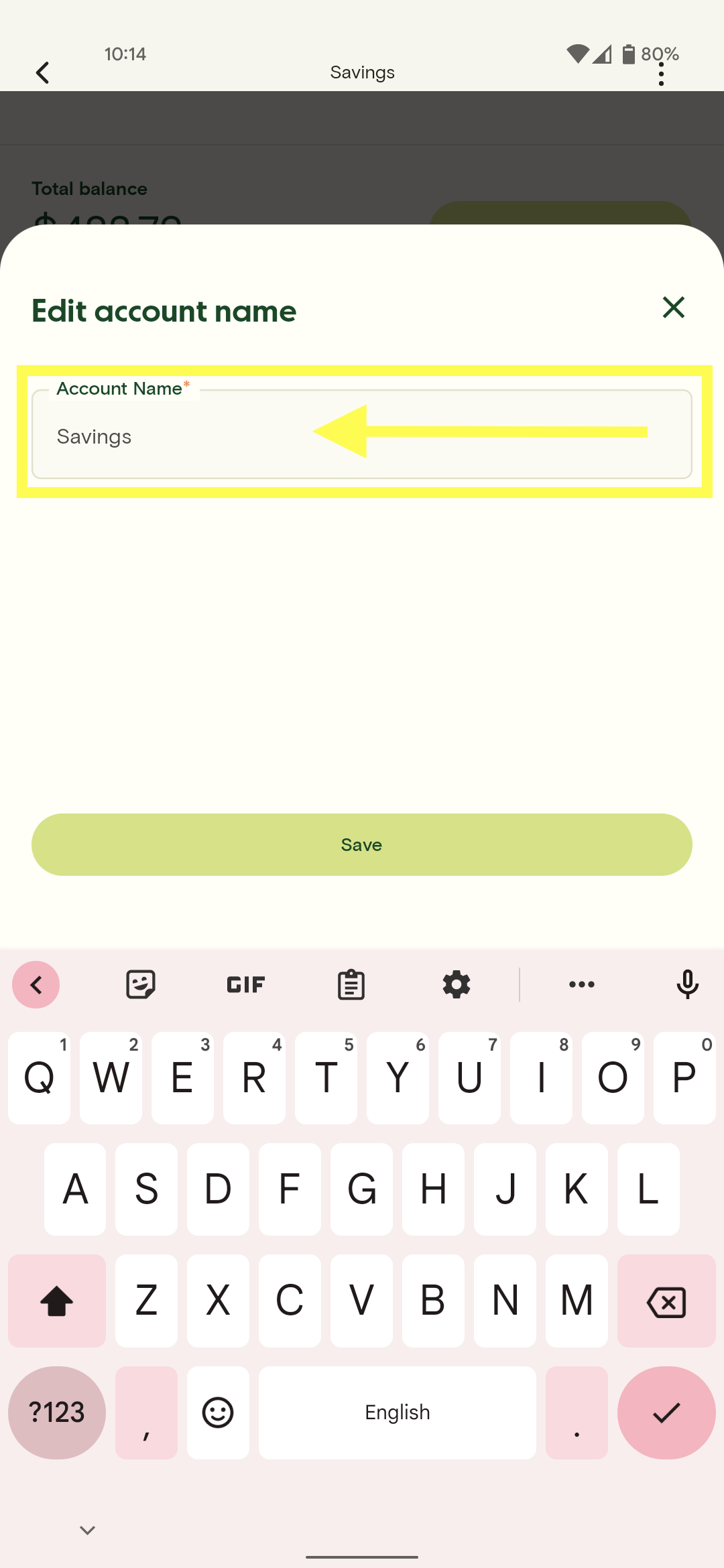 Things to know