With this article, you will understand how to make an outgoing same-day ACH payment and create a new ACH payee.
Same-day ACH payments are available for Relay Pro users. Pro users can send up to 50 same-day ACH payments per month.
Sections in this article
Navigating to Payments
Select the Payments tab once signed in.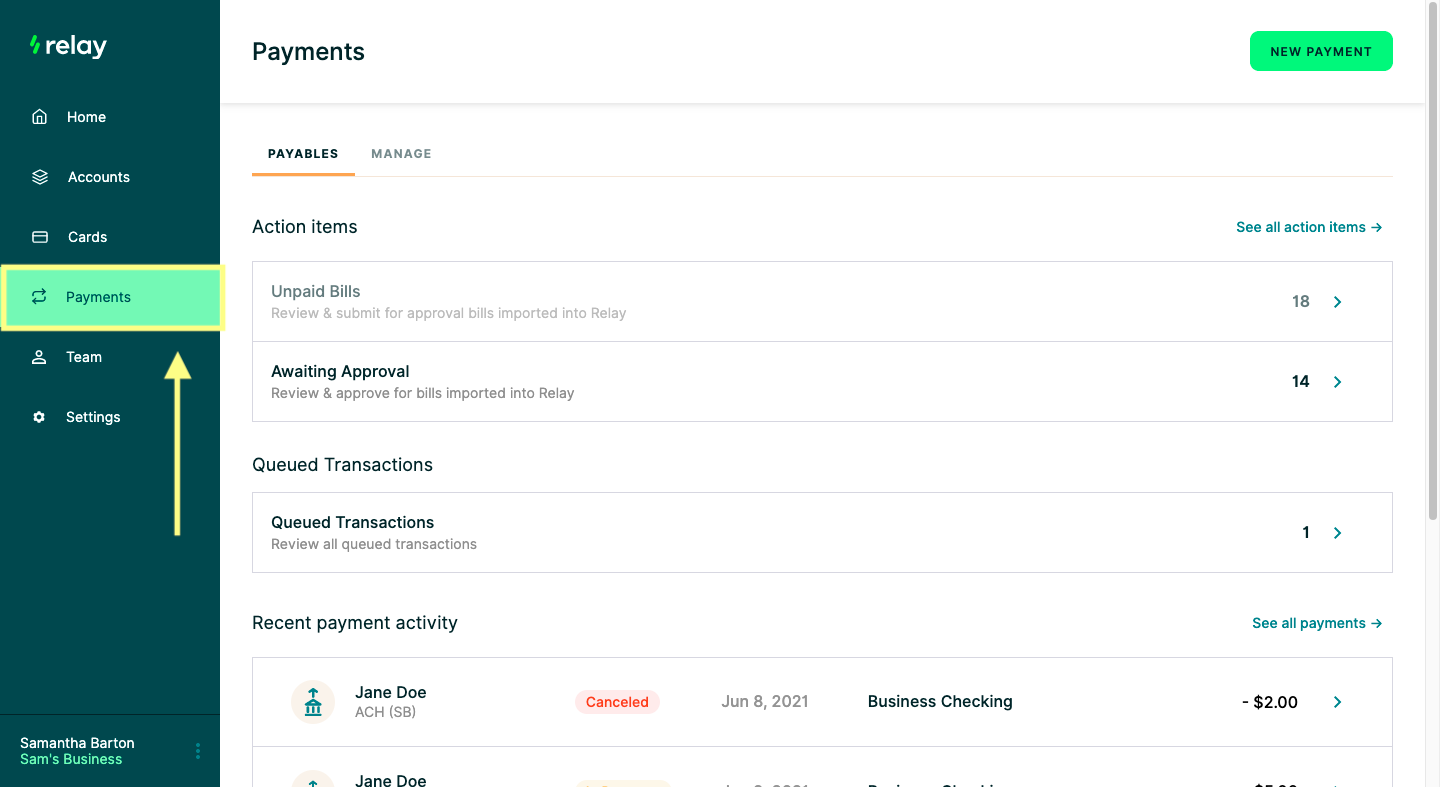 In the upper right corner, click New Payment.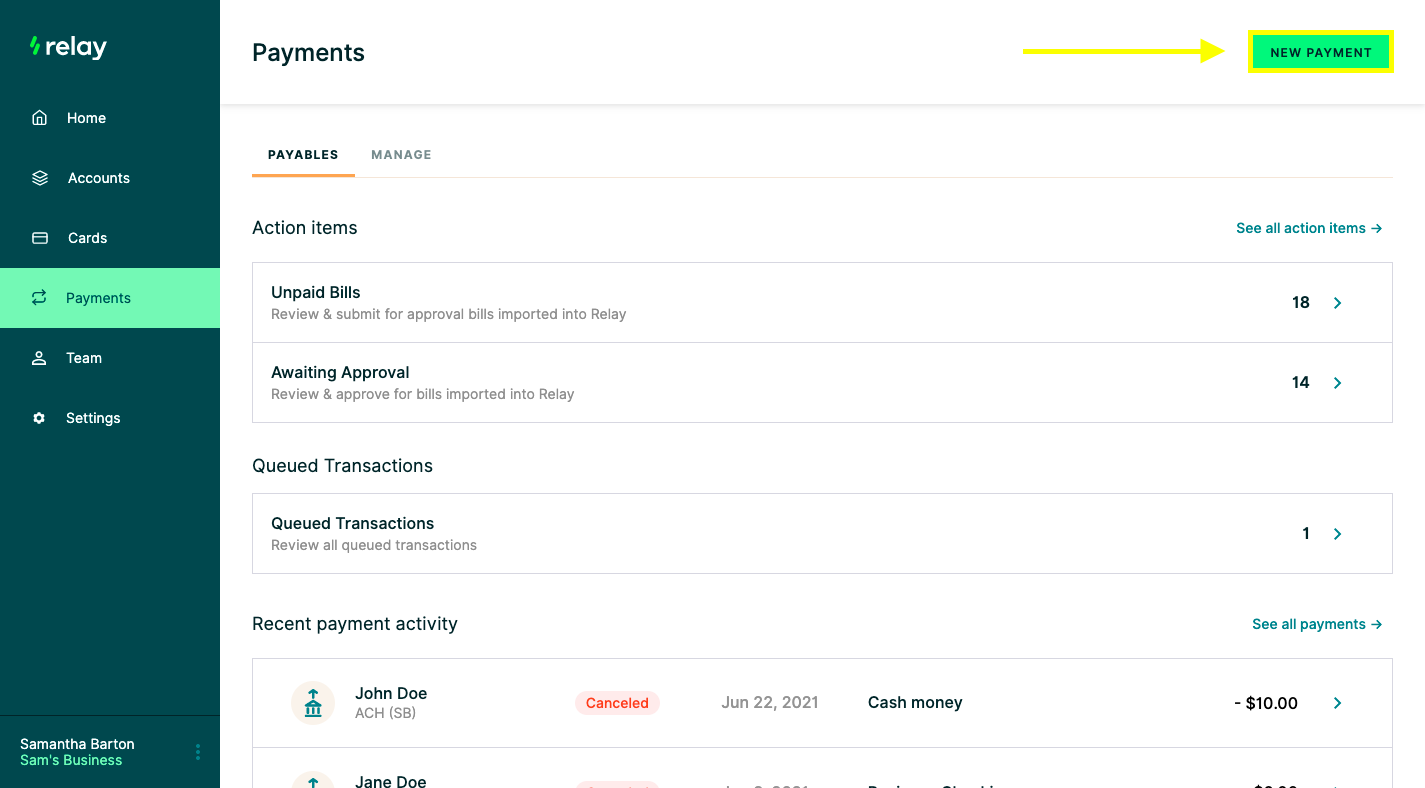 Making a Same-Day ACH Payment
Select ACH Same Day as the payment type. This is only available for Pro users.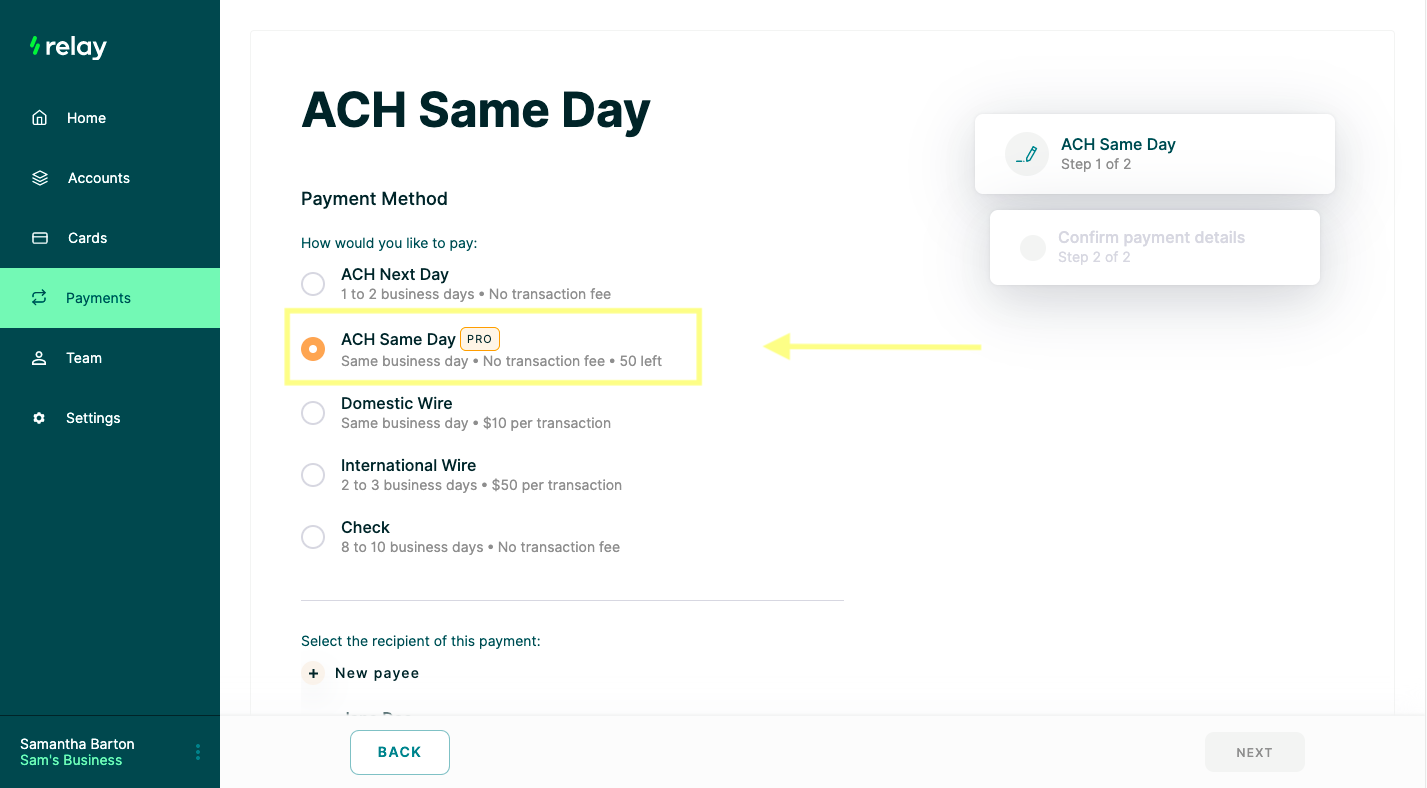 Select the payee you wish to make a payment to.
If you haven't yet created the payee, select + New Payee or you can follow the brief steps in this article:

Adding and deleting a payee.

A payee can be any other stakeholder to whom you are trying to send an ACH. For example a vendor, a contractor, or a personal account of yours to which you wish to send funds.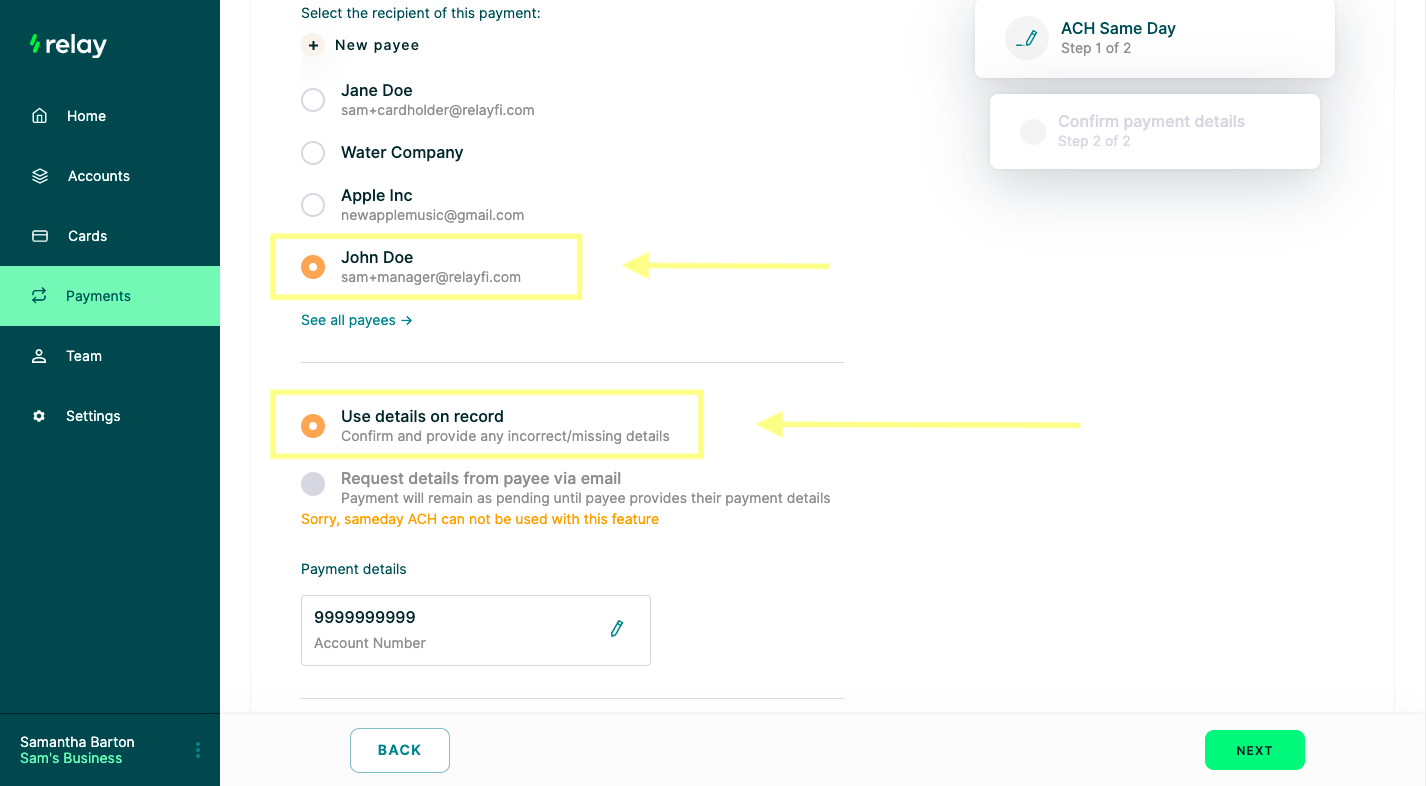 Enter your payment details:
Choose the amount of funds you want to transfer to your payee.

Type your reason for payment (This is important for understanding your payment history).

Select the account you wish to withdraw the funds from.

The frequency and scheduled date for transfer will autofill.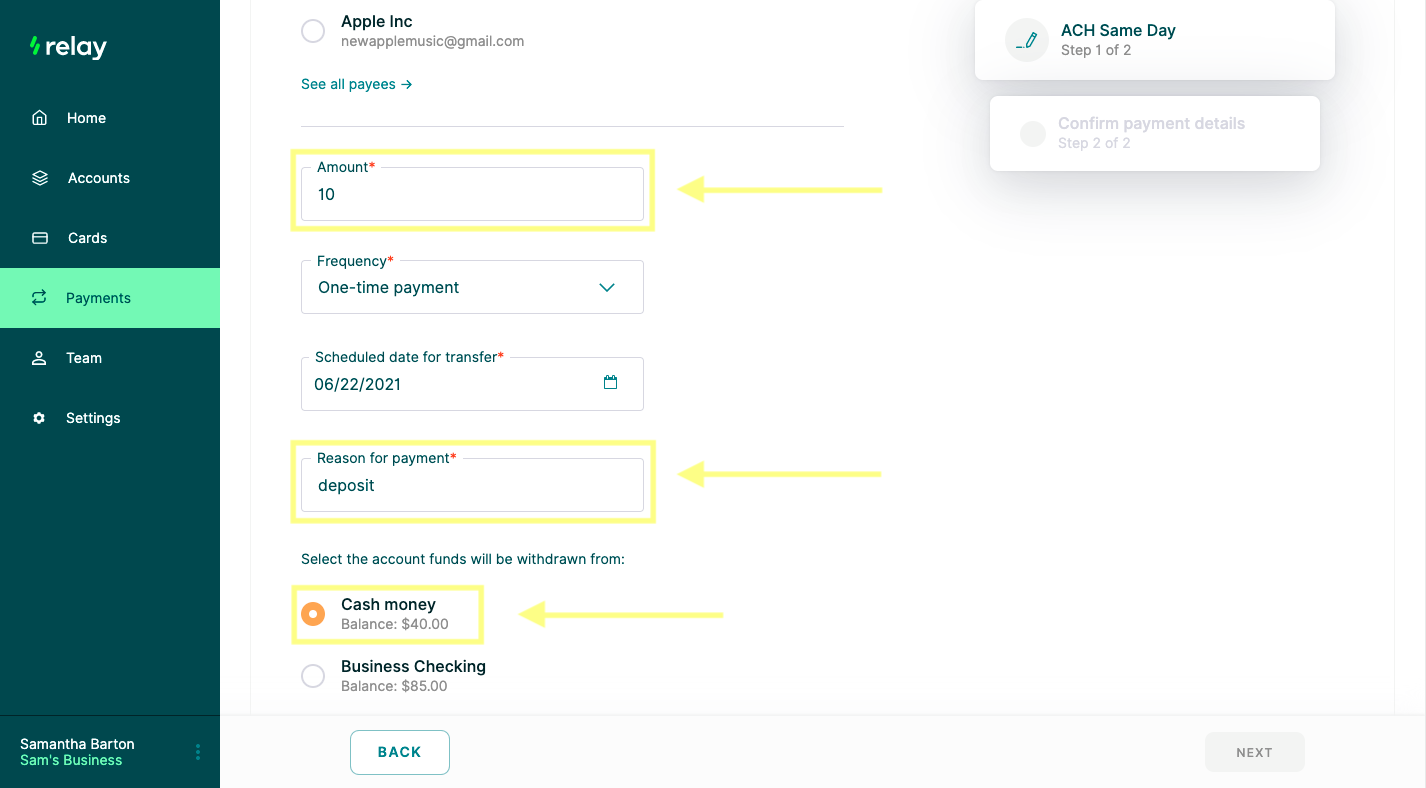 Once finished, select Next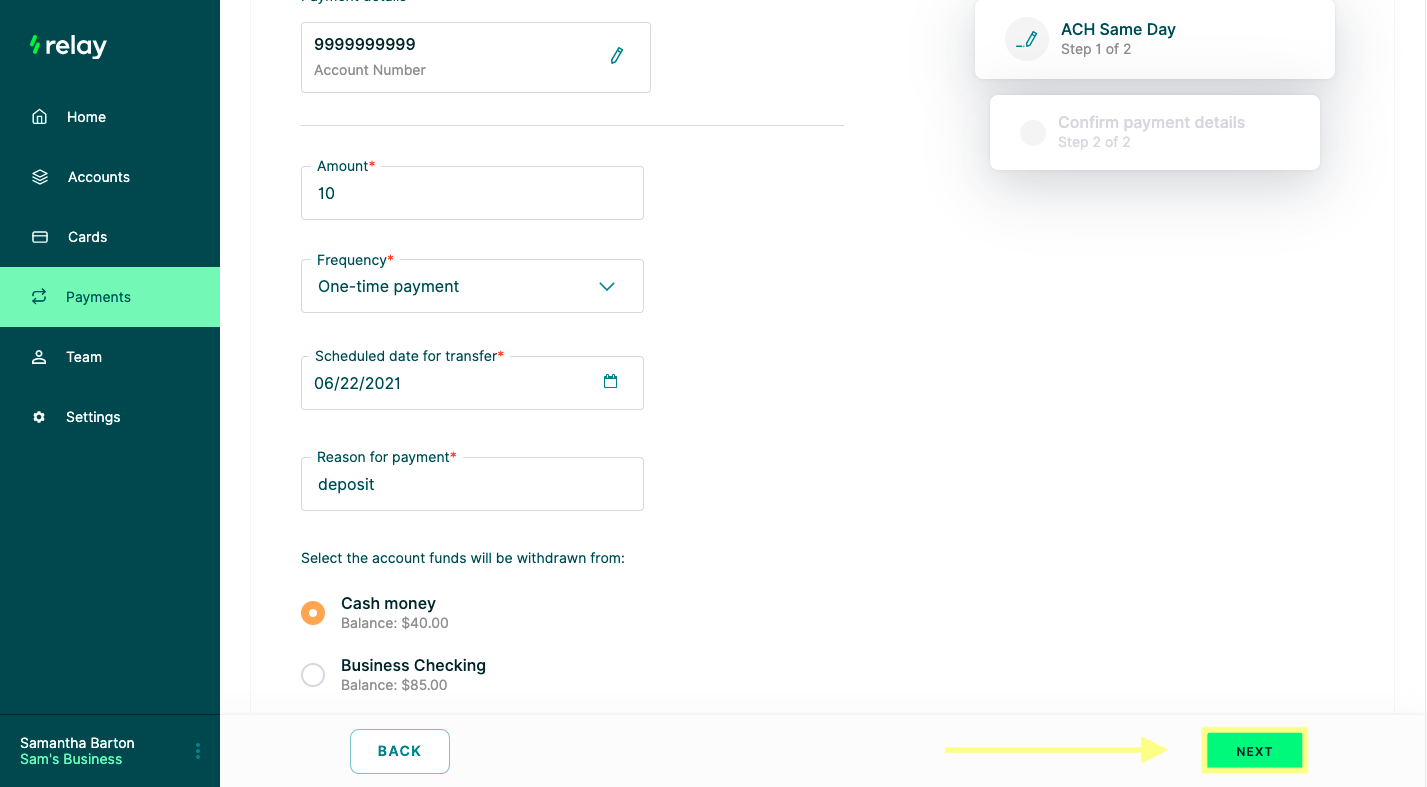 If you are making your payment after 9 AM PST or on a weekend, you'll receive the following message stating the ACH will be sent the next business day. Click Continue.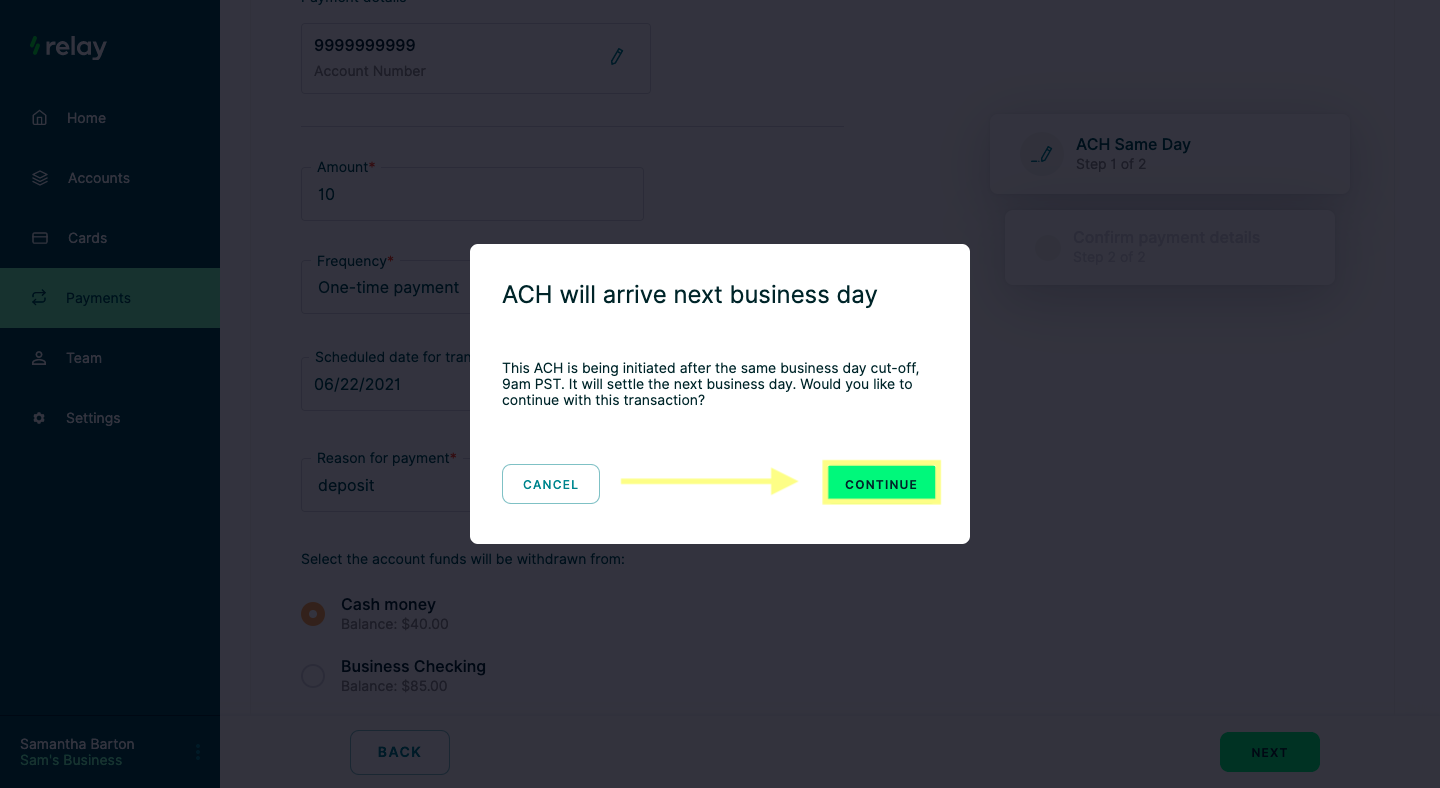 Review the payment information, and click Done when you are ready to initiate the payment.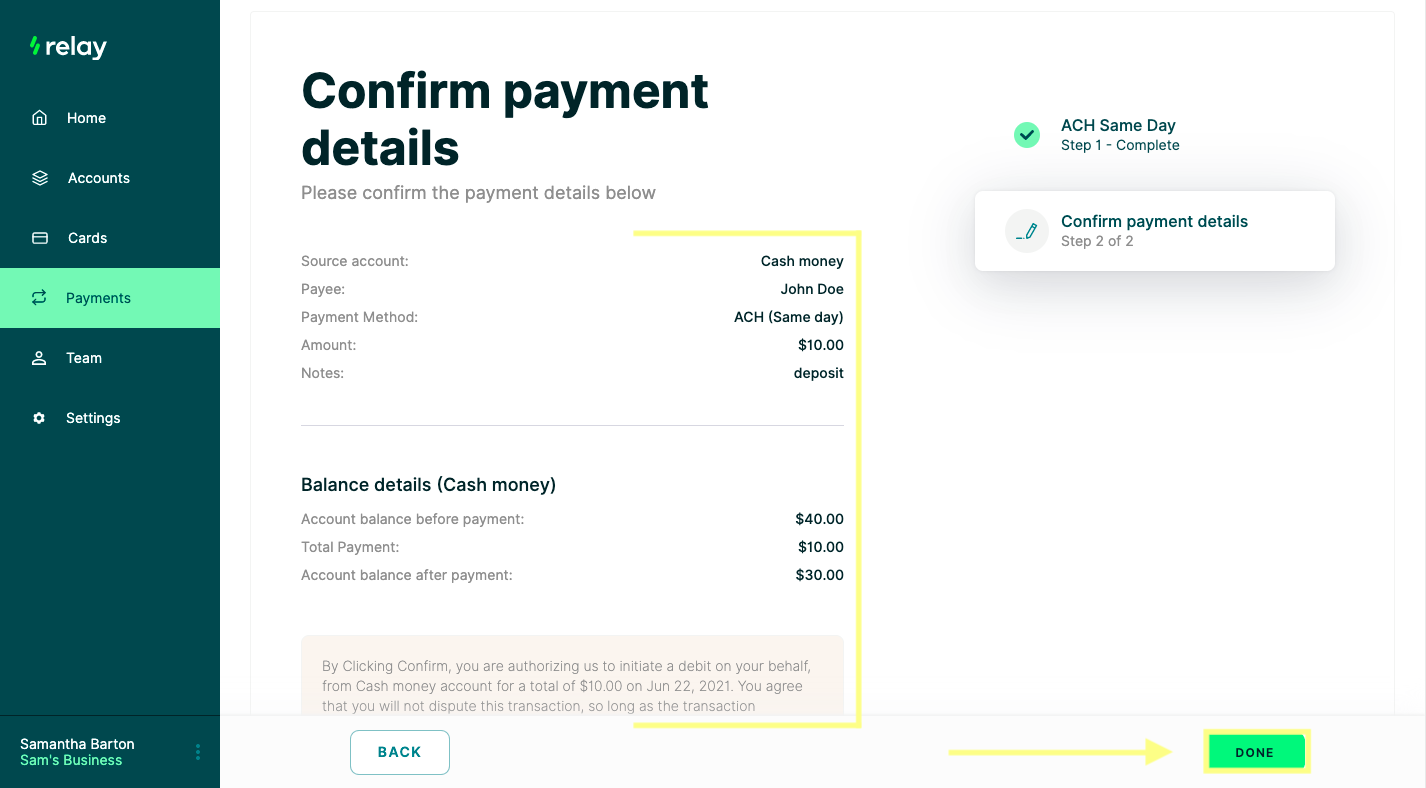 FAQs
What is the cut-off time to arrive on the same business day? 9 AM, PST (12 PM, EST). If the payment is made after 9 AM PST, it will arrive the next business day.
How long will it take for the funds to arrive in the payee's account? Same-day ACH payments will settle the same business day. Depending on the bank, this could be 5 PM EST or 9 PM PST. If the payment is made after 9 AM PST, it will arrive the next business day.
How much does it cost to send a same-day ACH transfer? Same-day ACH payments are free and are only available to Relay Pro users.
Things to Know
Relay Pro users can send as many same-day ACH payments as they want.

Please note: banks can have multiple routing numbers specifically for ACH payments and others for wire transfers. Ensure you are using the routing number for ACH payments.

ACH is a great way to send funds to your external bank account.