With this article, you will be able to set up the Bill Pay feature for your Relay account using QuickBooks.
Sections in this article:
How to Set up Bill Pay for QuickBooks
Click on the Settings tab once logged into Relay.
In Settings, click the Integrations tab at the bottom of the list.
Under the Bill Pay heading, press Connect to QuickBooks on the right side of the QuickBooks logo.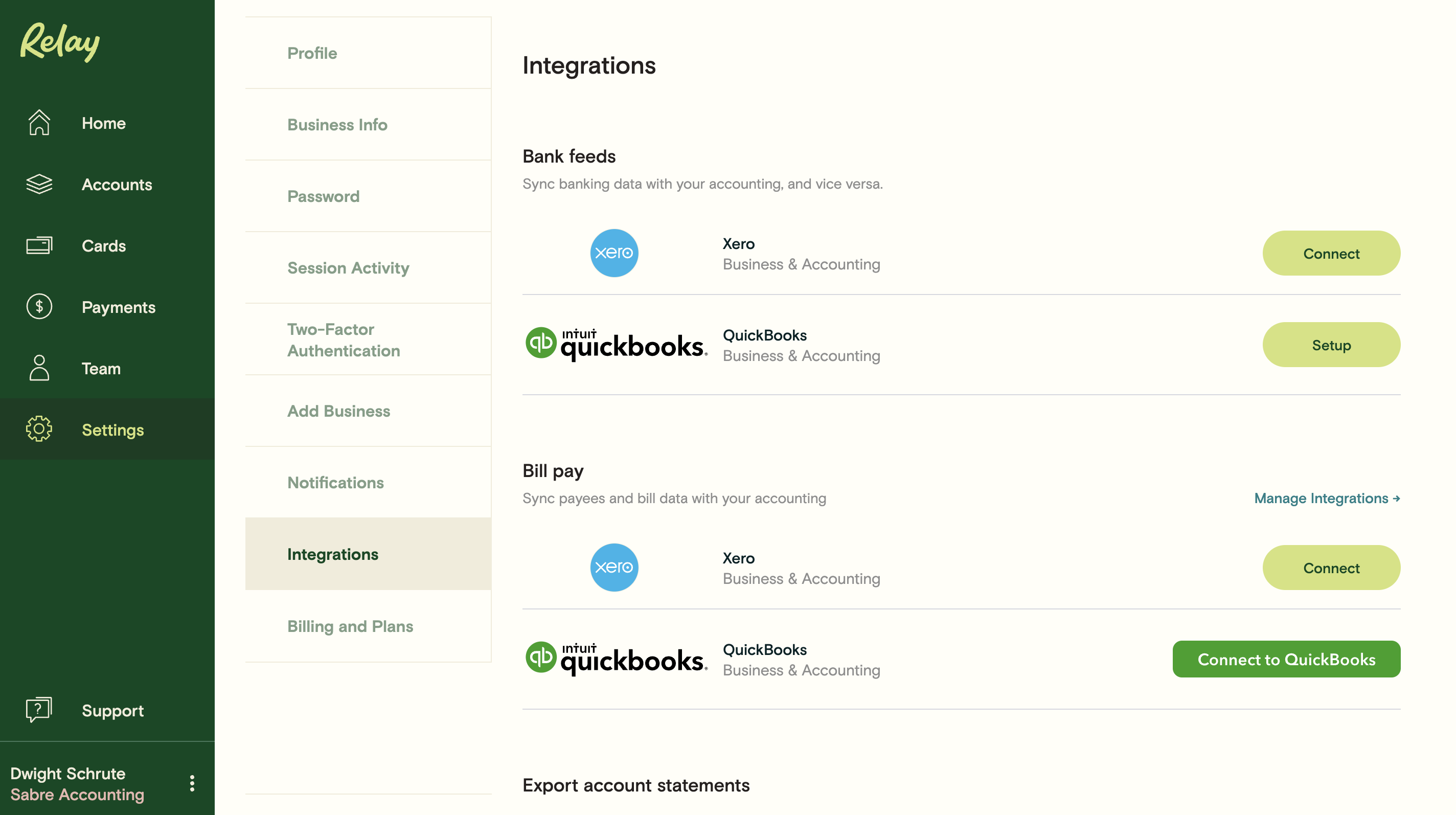 Sign in with your QuickBooks account.
If you have multiple accounts with QuickBooks, select the account you want to give Relay permission to integrate with, when completed, click Next.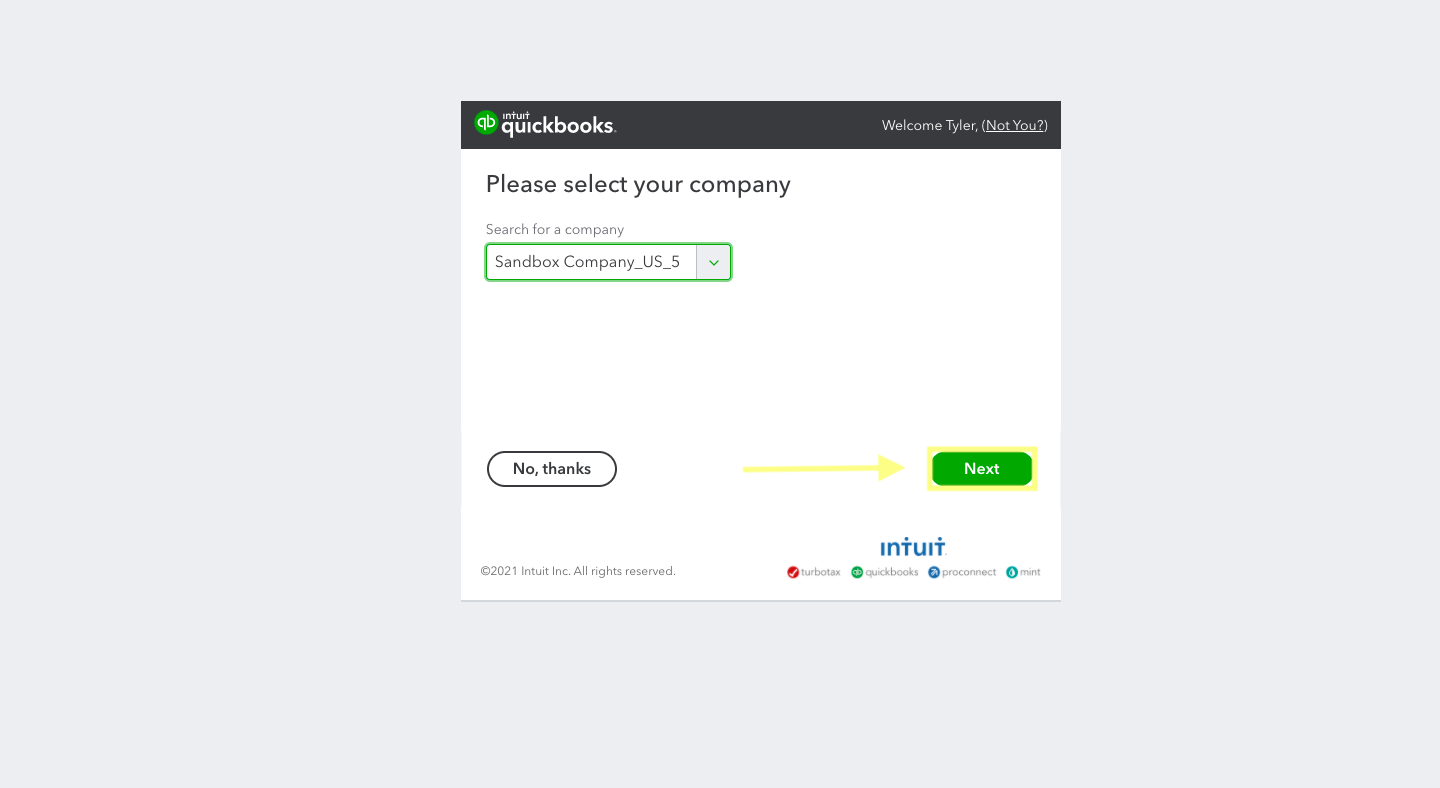 Once your company has been selected, click Connect.
After clicking Connect you will be redirected back to your Relay account, click the Save button. It may take a few seconds for your QuickBooks account to finish connecting to your Relay account.
How to Manually Sync Unpaid Bills in Relay
Click on the Payments tab once finished integrating Relay and QuickBooks.
Click on the Unpaid Bills tab.
Click Sync now at the top of the page to sync bills from QuickBooks to Relay.
FAQs (Frequently Asked Questions)
What if I don't use QuickBooks? Can Bill Pay be integrated with other accounting softwares? As of now, Relay can directly integrate with Xero, QuickBooks, Hubdoc, and Dext. For more information on integrating and connecting with Relay, see the following article:

What Platforms Does Relay Work With?

How often does Relay sync with my QuickBooks account? Relay automatically syncs your unpaid bills and bill payees from your QuickBooks account approximately every 3 hours.