This article explains how advisors can upgrade their firm's Relay business account to Relay Pro.
Sections within this article
How Advisors Can Upgrade Their Business Account to Relay Pro
Select the Settings tab, then Billing and Plans, and Change Plan.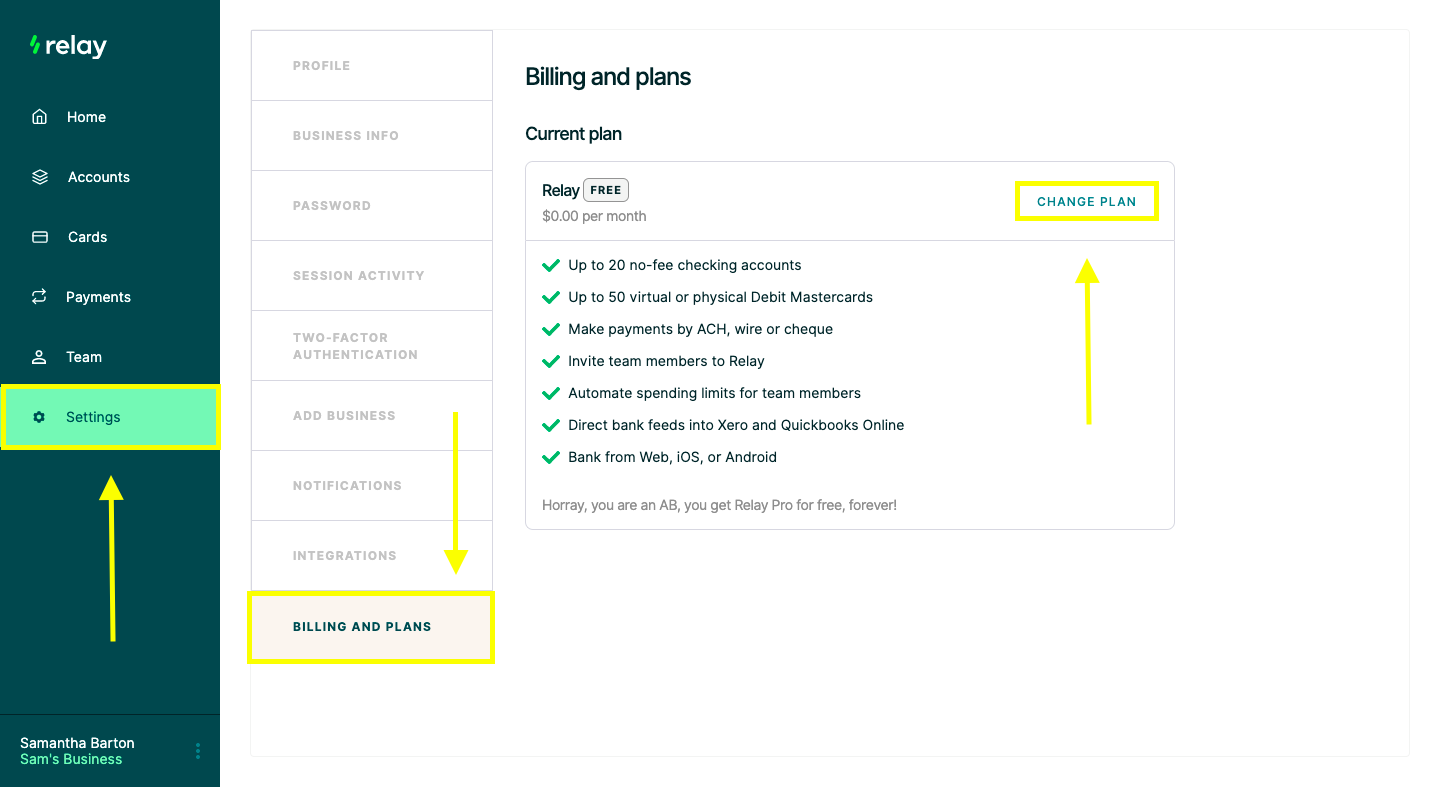 2. On the right-hand side, click Upgrade to switch to Relay Pro.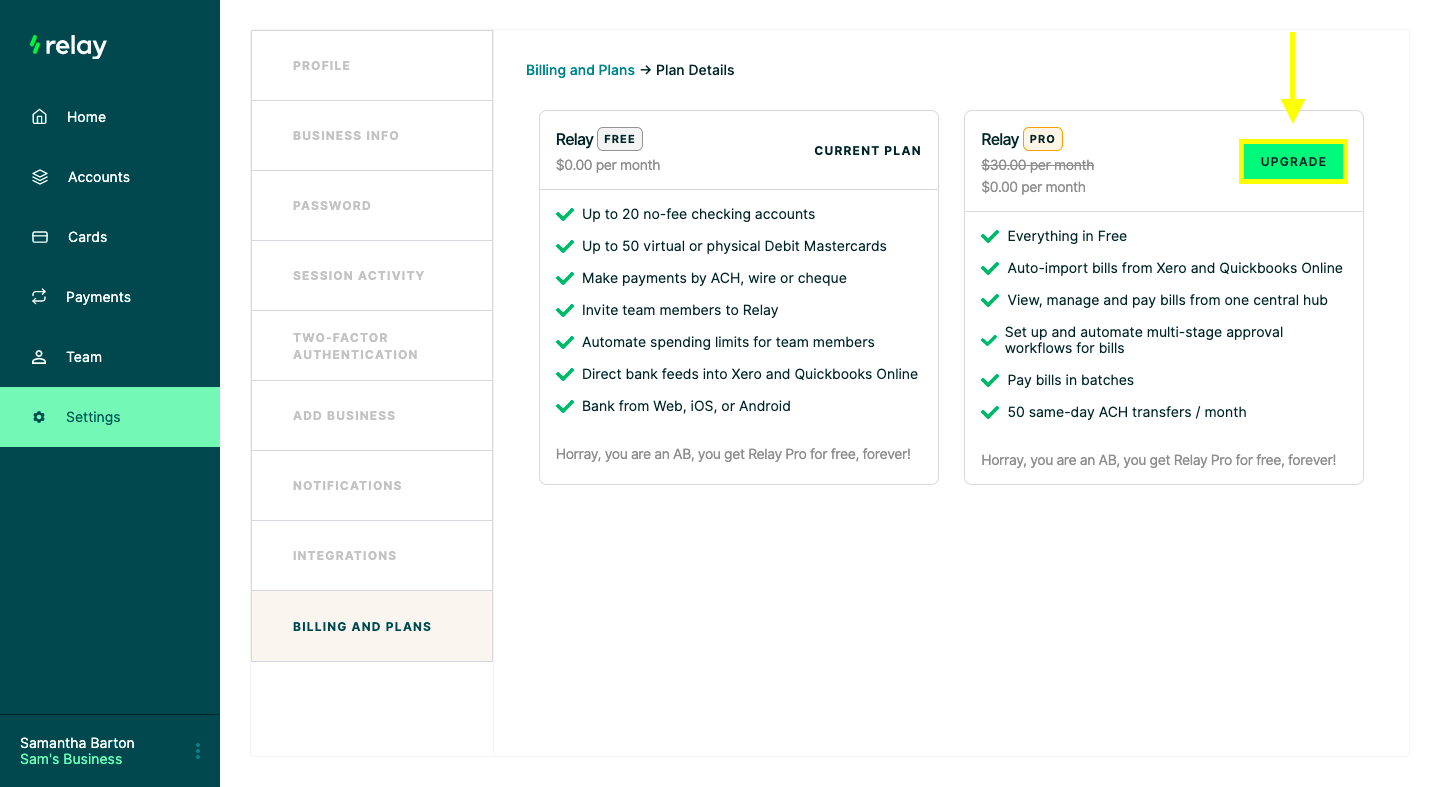 Scroll down and press Checkout.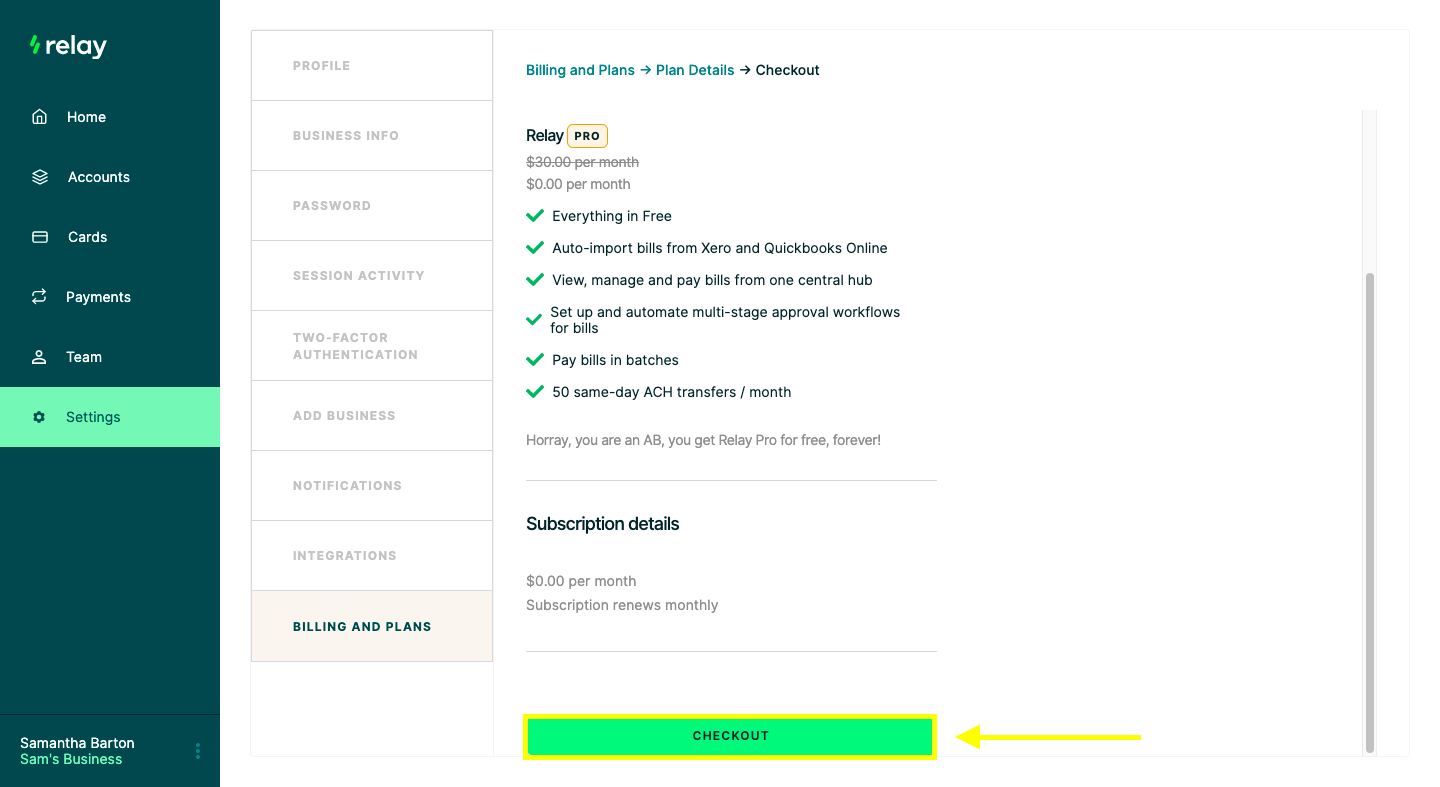 Relay Pro is now activated for your account! You'll be prompted to set up bill pay or exit and return to your firm's account.
Frequently Asked Questions (FAQs)
Things to Know