Relay provides Visa debit cards which can be used anywhere credit cards are accepted. The card will only pull available funds from its account, it will not issue a credit.
A physical card will automatically be sent to your business address as soon as you open an account.
Sections in this article:
Virtual card
Virtual cards are issued and activated instantly. They can be used for online transactions and are compatible with Apple, Google and Samsung Pay for in-person payments at participating merchants.
Physical card
Physical cards are mailed within 8-10 business days after issuing to your registered business address or an alternative preferred US address. You must activate this card on Relay in the Cards tab once you receive it.
Default Card
Relay customers are given the option to choose if they would like their default card shipped to their business address or a different mailing address.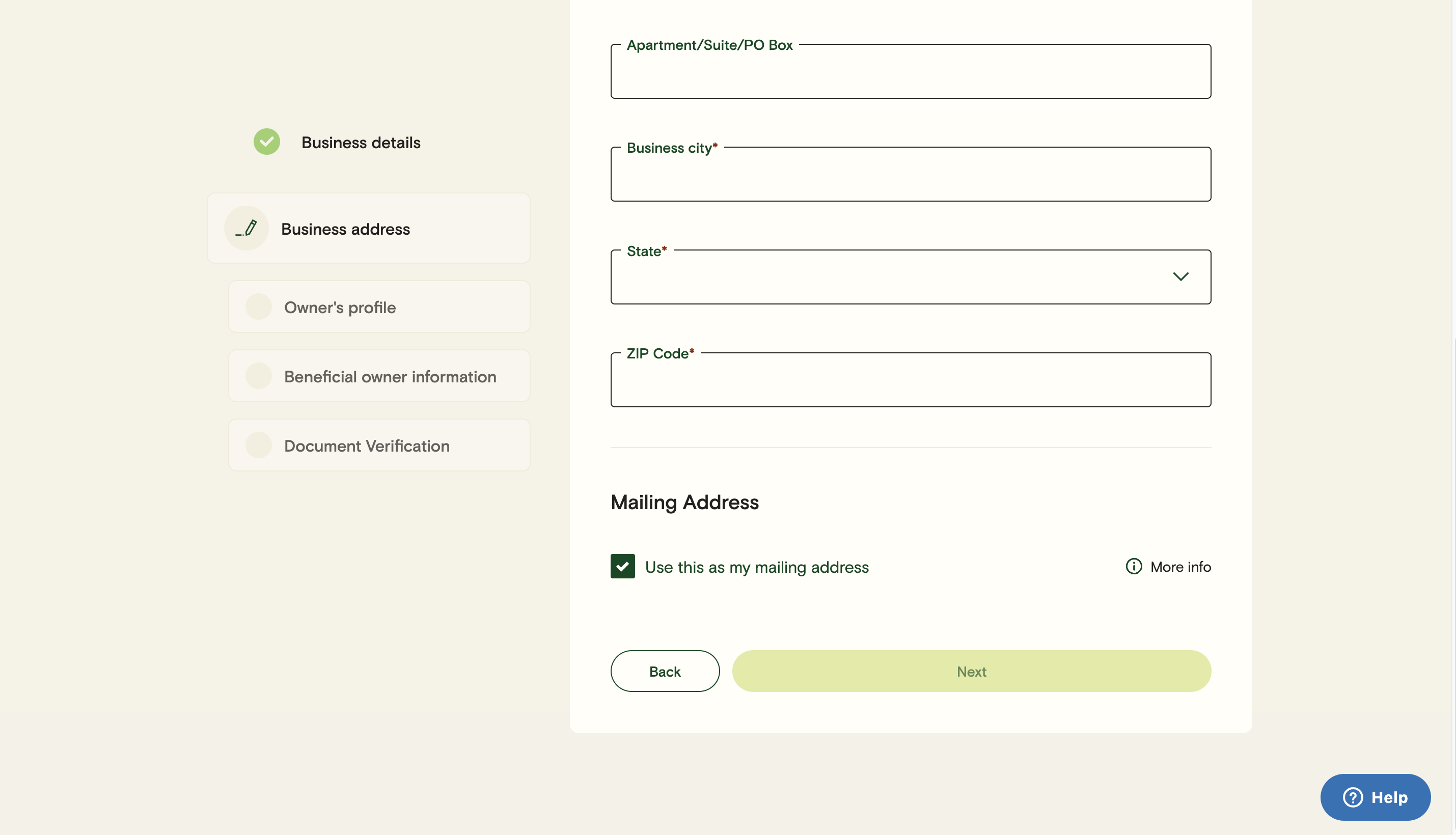 If you would like your card to be shipped to an address different than your business address, please unselect "Send cards to my business address" and enter your desired mailing address. Please note that the mailing address entered must be a valid US address.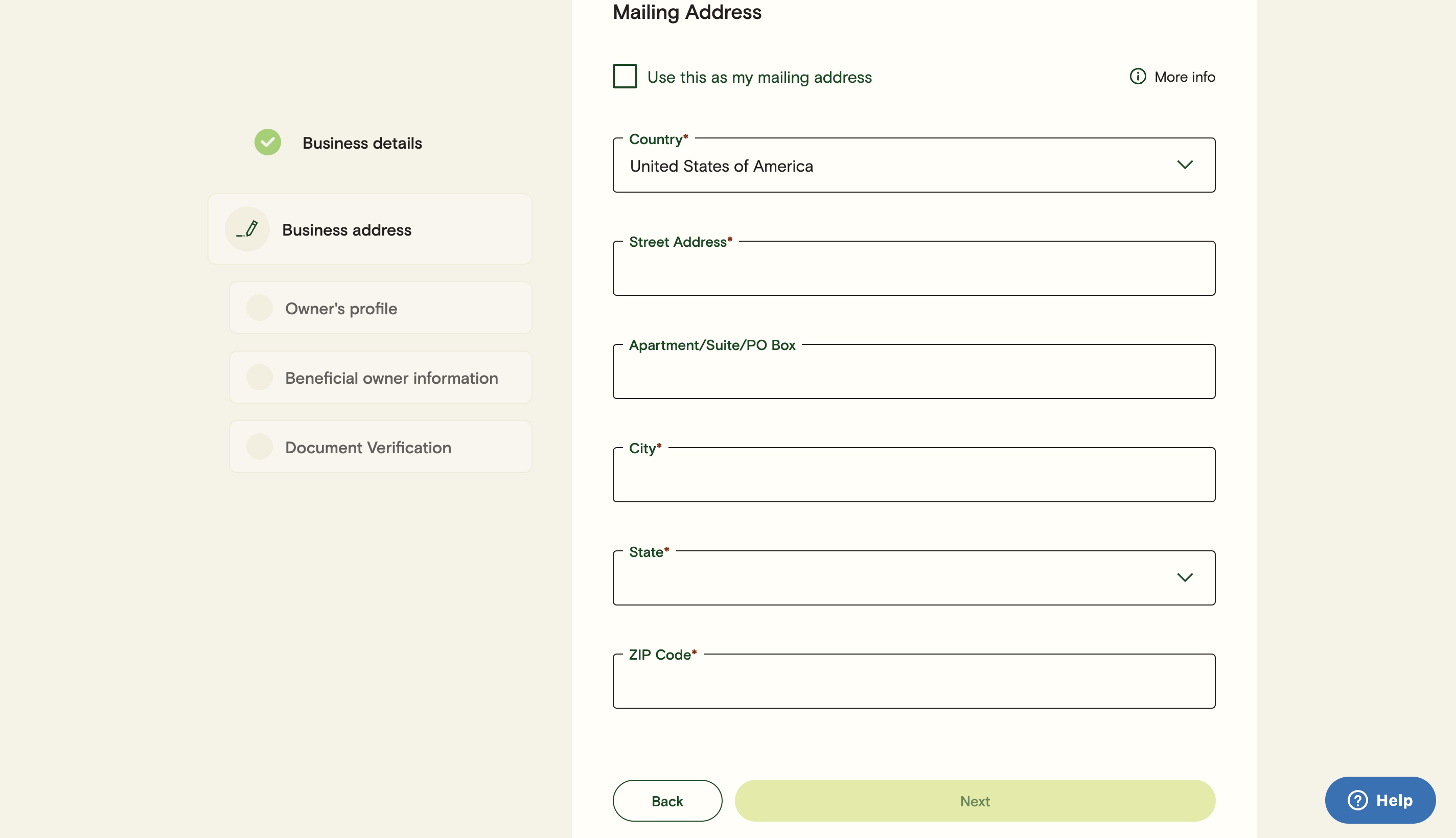 Issuing a card
Go to the Cards tab once signed into Relay.
Click the Plus Sign.

You will be asked to nickname the card.

This nickname will not be printed on the card, it is the name that will be displayed within the Relay portal.
In order to print a specific cardholder name on the card, you must choose Team Member name and select the name of the team member authorized for this card.
Select the type of card you would like. Select the source account. Relay cards will only draw funds from the checking account they are linked to. Please note, the checking account the card is connected to cannot be changed once the card has been created.
Authorization types for cards
You can either issue:
A company card

An employee card
If you choose to connect a card to a specific employee by clicking the second option, a list of employees with Cardholder permissions and higher will appear. Bill payers do not have card permissions.

Setting Spending Limits
In the next step, you will be able to set your preferred daily spending limits and choose if you would like to allow foreign transactions. For physical cards, you will also be able to set a daily ATM withdrawal limit.
The maximum daily card transaction limit is $7,000.00 per card.

The maximum daily card ATM withdrawal limit is $1,000.00 per card.

Shipping Address
In the last step, you will be presented with two options for where your physical card will be received to. First, you can select Business Address, meaning your card will be issued to your business address on file, and the fields will be auto-populated, you can then proceed by clicking Done. The card will then be created, and received within 8-10 business days.
Alternatively, you can select Custom Address to have your card shipped to a U.S. address that is different than your business address on file. Please know, the custom shipping address can only be within the U.S. To do this, select Custom Address, and enter the fields with your appropriate US shipping address, then once completed click Done. The card will then be created and received within 8-10 business days.
Accessing your card information
In the Cards tab, all active and inactive cards will be listed on the left-hand side. You can view your card number and information by clicking the eye icon beside the card number. A new window will pop up with a virtual view of your card which includes the number, expiry date, and CVC.

Click the lock icon to show the numbers, to hide the numbers click the lock icon again. To copy the card number, click the double square icon beside the lock.

Things to know
Each business can issue up to 50 cards on Relay.

Relay cards do not support cash advances at this time.

Physical employee cards simply list the employee name, not the business name.

More on card tracking information and shipment timeline can be found here.
If you would like information on editing your card, click here.